Welcome to OC LIVE!!!
Get delighted. Get inspired. Get informed. Make a difference.
Join us LIVE and in-person on the main stage of the Performing Arts Building for ALL of our season's upcoming events. 
"Transgender Resilience and the Path to Equality" with Delia Rawdon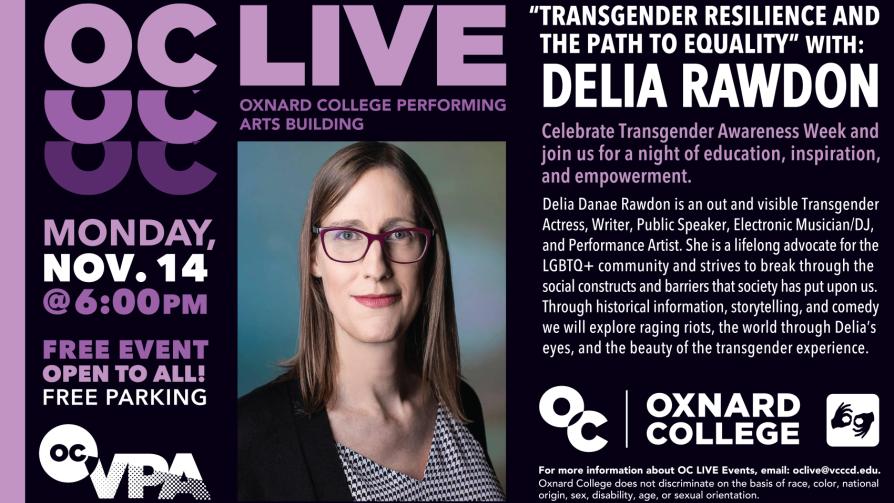 An Evening with Filipino-American Artist: Eliseo Art Silva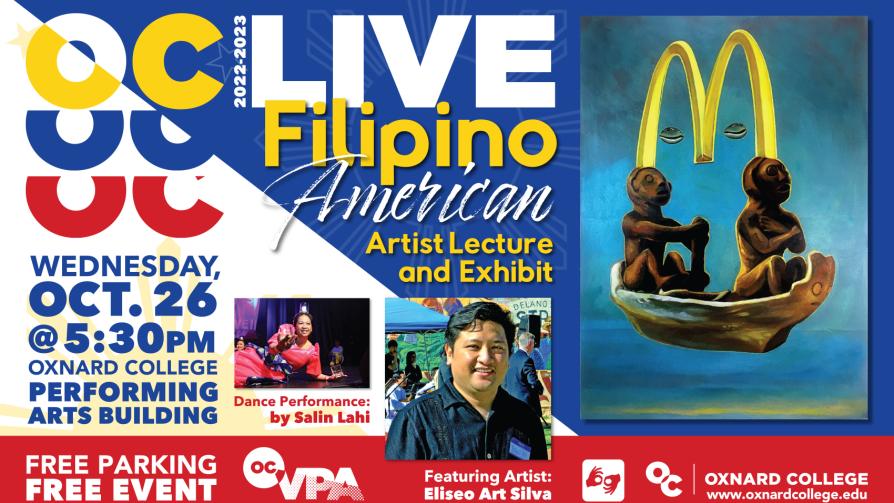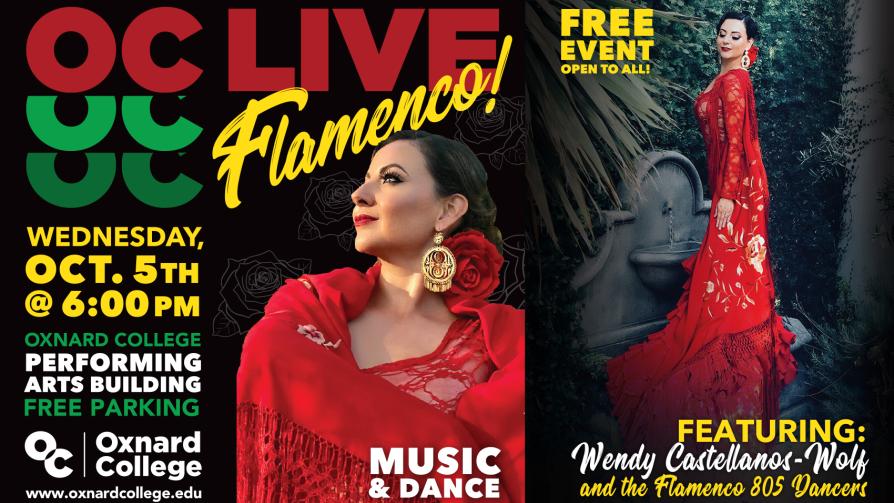 "Signing Black in America" Film Screening with Discussion to Follow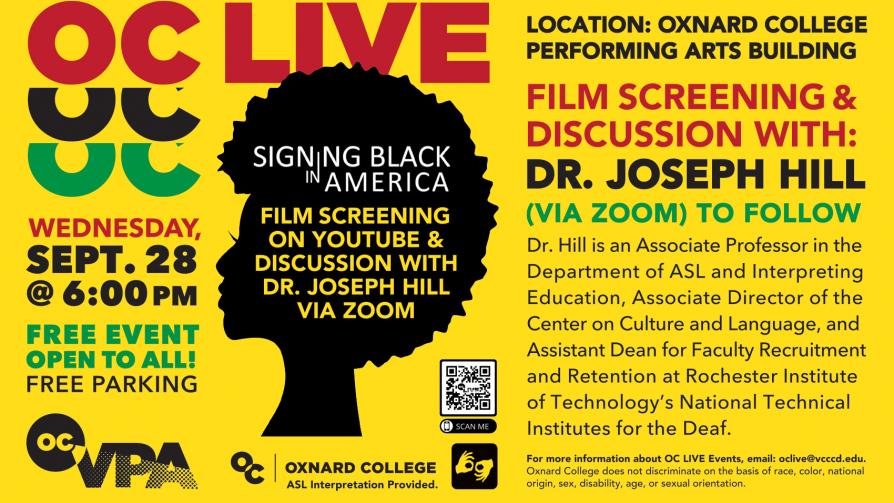 Sara Rex on "Elevated Communications for a Changing World"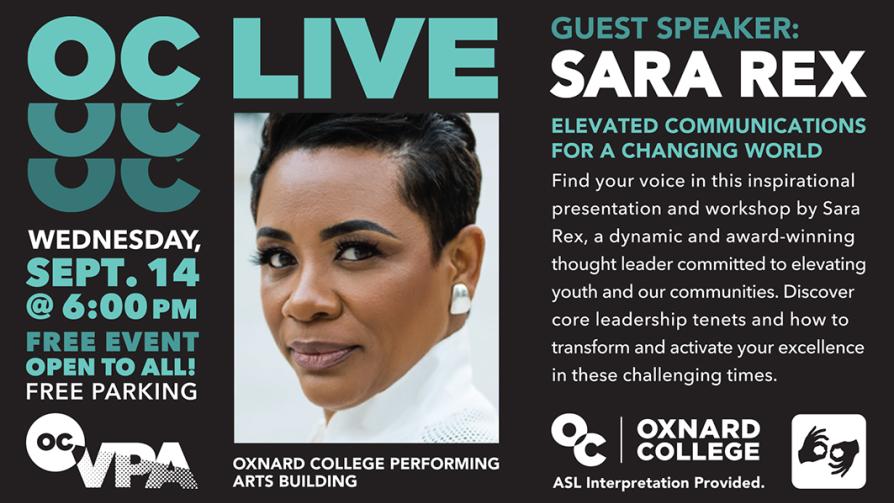 Current 2022 - 2023 Season:
OC LIVE is the performing arts and lecture series at Oxnard College (OC). We bring dynamic and inspiring speakers and artists to OC's state-of-the-art Performing Arts Building throughout the academic year. In addition to academic lectures and panels across varying fields, other events include visual art discussions, film and video screenings, theater and dance performances, music concerts, literature readings, scientific considerations, comedy nights, and more. To ensure the series speaks to our community and supports our educational mission, event planning includes the collaboration of OC students, staff, and faculty. OC LIVE creates community and expands the horizons of our students through talks and performances that delight, inspire, and inform. OC LIVE presentations take place a varying times of day and night, so be sure to check listed times.
For information and proposals, please email the OC LIVE director — Dr. Rainer Mack.
Past Seasons: