For the latest Oxnard College Resources that may help you, visit our Student Services page. 
Our Oxnard College First Year Experience (FYE) Program will kick-start your path to college success.  We will provide you with the necessary support, information, and resources to help  you achieve your goals, build community, connect socially, and discover opportunities that matter to you.
FYE will guide first year students through their first academic year through intentional programming that supports both personal and professional development. 
FYE Program
ELIGIBILITY: 
Recent High School graduate  

Oxnard College must be your primary college 

Full-time college student  

Complete Oxnard College's online or in-person Orientation 

Complete Math or English placement (Multiple Measures)  
FYE ADMISSION REQUIREMENTS:  
To join the FYE program, students must:  
Apply for Admission to Oxnard College 

Complete the FYE application 

Complete OC Online Orientation  

Complete English & Math placement 

Have an Abbreviated Educational Plan (ASEP) 

Be enrolled as "Full-Time" Student 

Attend FYE Discovery "Week" Orientation 
IMPORTANT: Failure to complete the requirements puts students at risk of losing some or all the program benefits. 
By signing up and participating in the FYE (First Year Experience) program, students can benefit by: 
Priority Registration 
Opportunity to enroll in classes before most students 

Priority registration will be awarded for one (1) academic year

Only for those students that complete ALL program requirements per semester 

Assistance and support with the registration process 
Peer to Peer Mentor Support 
One-on-one support to help you transition into your first year of college 

Sharing tips, campus resources and other relevant college information to aid you in your first year of college 
Academic and Career Counseling 
Easily accessible academic counselor 

Assist students to create education plans to reach transfer, degree and/or career goals 

Provide referrals to additional OC (Oxnard College) support programs 

Counselor to connect with regarding academic and other college related questions 
Student Success Center  
The FYE Center (Condor Hall #333) is your home away from home for FYE students  

 Computers, charging stations, and headphones are available  

Safe learning space and overall great vibe 

Your FYE Student success staff all housed in one convenient location 
FYE Zoom Virtual support (available during specific hours) 

Textbook Lending Library (Limited & specific to only certain courses) 
Workshops and Social events specifically for FYE students 
Discovery "week" (Mandatory Summer Orientation) 

Student Success Workshops (Job Hunt, Stress Management & Self-Care, Communicating with a Professor)  

Social events (Paint & Sip Social, Halloween Celebration, etc...) 

Financial Literacy (Credit Scores, Banking Basics, Build you budget) 
Build Community amongst other First-year college students 
You are not alone! FYE is a destination for goal orientated students. Be part of a fun, motivated community 

Meet, socialize, and make friends with other first year students during our FYE specific workshops 
Grant Accountant/Administrative Assistant
Grant Accountant / Administrative Assistant
Office Assistant
Office Student Assistant
Major: Sociology
Career Goal: Social Worker for foster and immigrant youths
I chose to join the First Year Experience program because of the many resources and benefits that FYE has to offer to all its students. As a first-generation college student, I want to be able to reach as many students as I can to help them through the struggles that I went through when I first started college. I worried about not having all the right information and not being able to keep up with the work. However, being part of the FYE family has helped me rely on my peers for support through any concerns I have in college.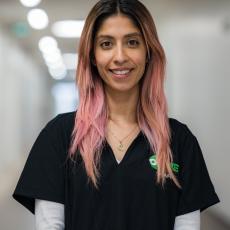 Mentors
Teal Team
Major: Anthropology/Global Studies
I chose to join the First Year Experience program because of the benefits it provides for first-year students. As a first-generation college student and the oldest sibling, all of my college experience are new to my family. I was worried about failing classes or not being aware of important deadlines. Being part of the FYE program helped alleviate some of my concerns in and outside of college. Although my first year was online, I was made aware of special opportunities, important deadlines, and there were Peer Mentors to talk to who had successfully gone through their first year at Oxnard College.
Academic Goal: Obtain a Bachelor's degree in Global Studies/Linguistics to become a Teacher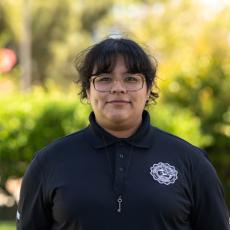 Purple Team
Major: Public Health
As a first-generation student, my entire childhood was riddled with conversations about college. It seems more like a faraway idea rather than a reality. I was really unaware of what Oxnard College had to offer. I joined FYE to make my transition to college less hectic than what it had to be. It truly gave me a guide for navigating what college entails. When I saw the opportunity to become a Mentor, I took it for those like me. Those kids that are really facing the giant of college alone. FYE offers resources to help, therefore I can be a part of the programs that supports the success of students.
Academic Goal: Obtain a Bachelor's in Public Health and pursue a career as Occupational Therapist.
OC Alumni
CSUCI Major: Sociology
The reason that I decided to be a Peer Mentor for FYE is that I know how helpful it was for me in my first year and I want to be able to help students that are going through something similar, be able to overcome it and have a successful first year of college.
Academic Goal: Obtain Bachelor's in Sociology from CSUCI and become a Clinical Social Worker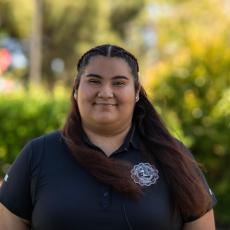 Pink Team
Major: Pre Dental Hygiene/Public Health
I joined FYE because it is a great program! When I started my first year in college, I felt very lost and unsure. However, joining FYE really helped me navigate through my first year in college. I was able to meet the right people who helped me take advantage of the different resources available for me. I decided to become a FYE Mentor because I felt like it would be an excellent opportunity to give back and help other students navigate through their first year as well. I understand how college can be overwhelming and confusing. I was lucky to have FYE and my Mentor guide me and learn a lot and I look forward to helping other students grow just as I have. I want our FYE students to feel that I can relate to and understand their challenges and let them know that, FYE is here to help them.
 Academic Goal: Obtain a Bachelor's of Science in Dental Hygiene and proceed to Dental School to become a Doctor in Dental Medicine