You are invited to the School of STEM September Merienda. 
Please RSVP today using QR Code on flyer.
Invitation to The Division of Math, Science, Health Education, Kinesiology and Athletics Open House
CSU Channel Islands On The Spot Admissions for OC STEM Students
Invitation For YOU: 
1st Annual UCSB Fall Undergraduate Research Showcase
Fall 23: Arduino 101 Basic Workshop Invitation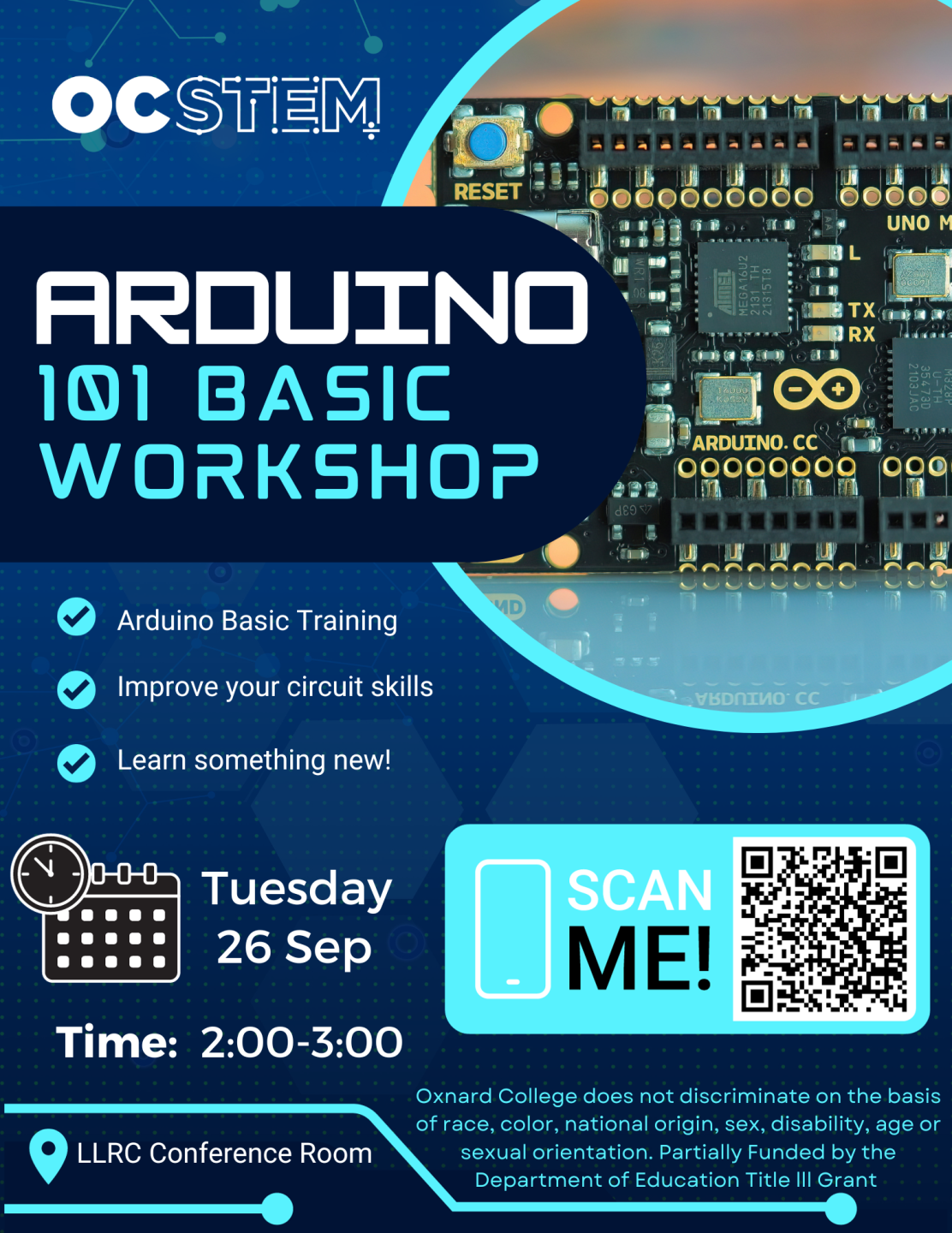 Fall 23: LEGO Mindstorm Workshop Invitation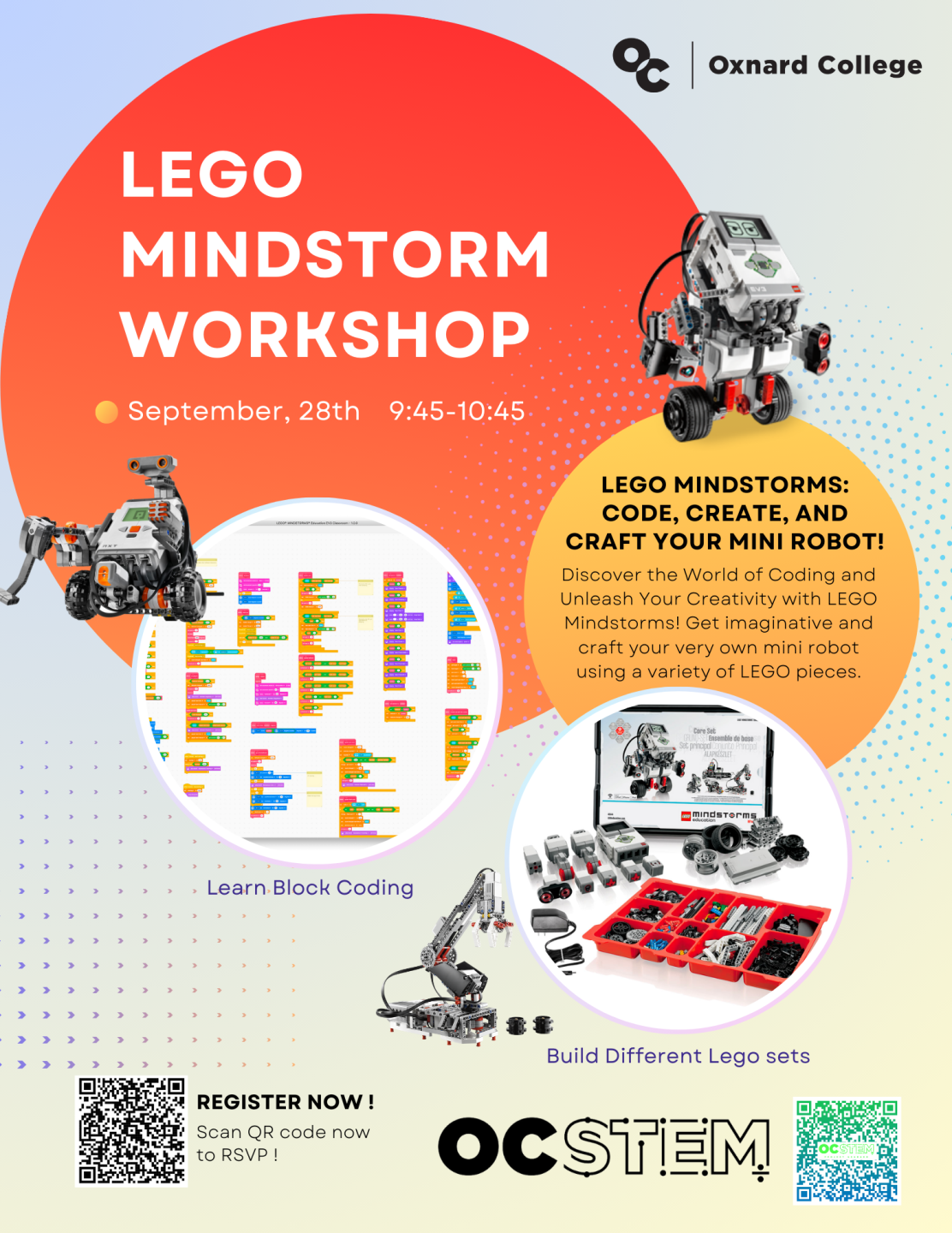 Fall 23:Raspberry Pi School of STEM Workshop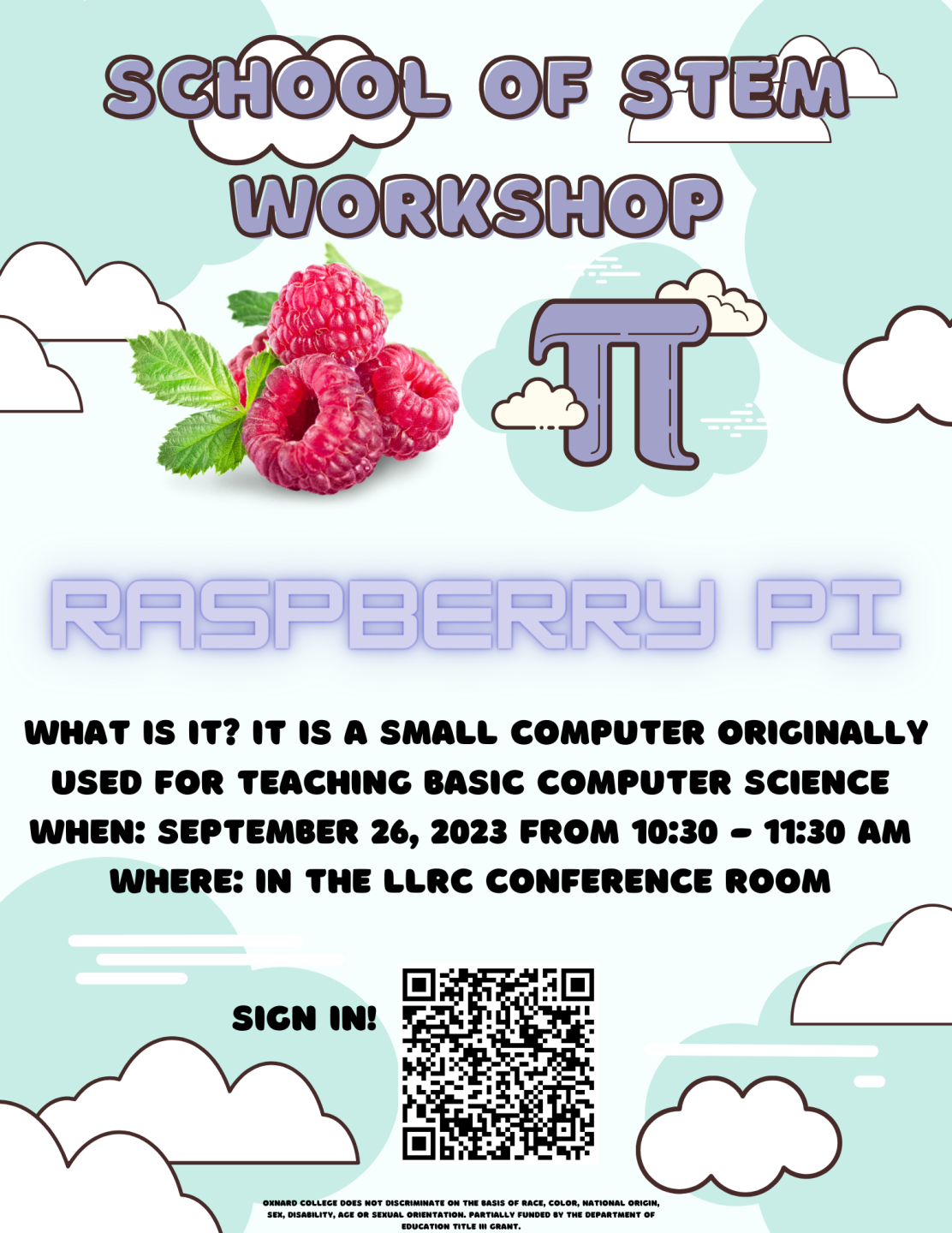 OC C6 LSAMP Membership and Cal Poly SLO Field Trip Invitation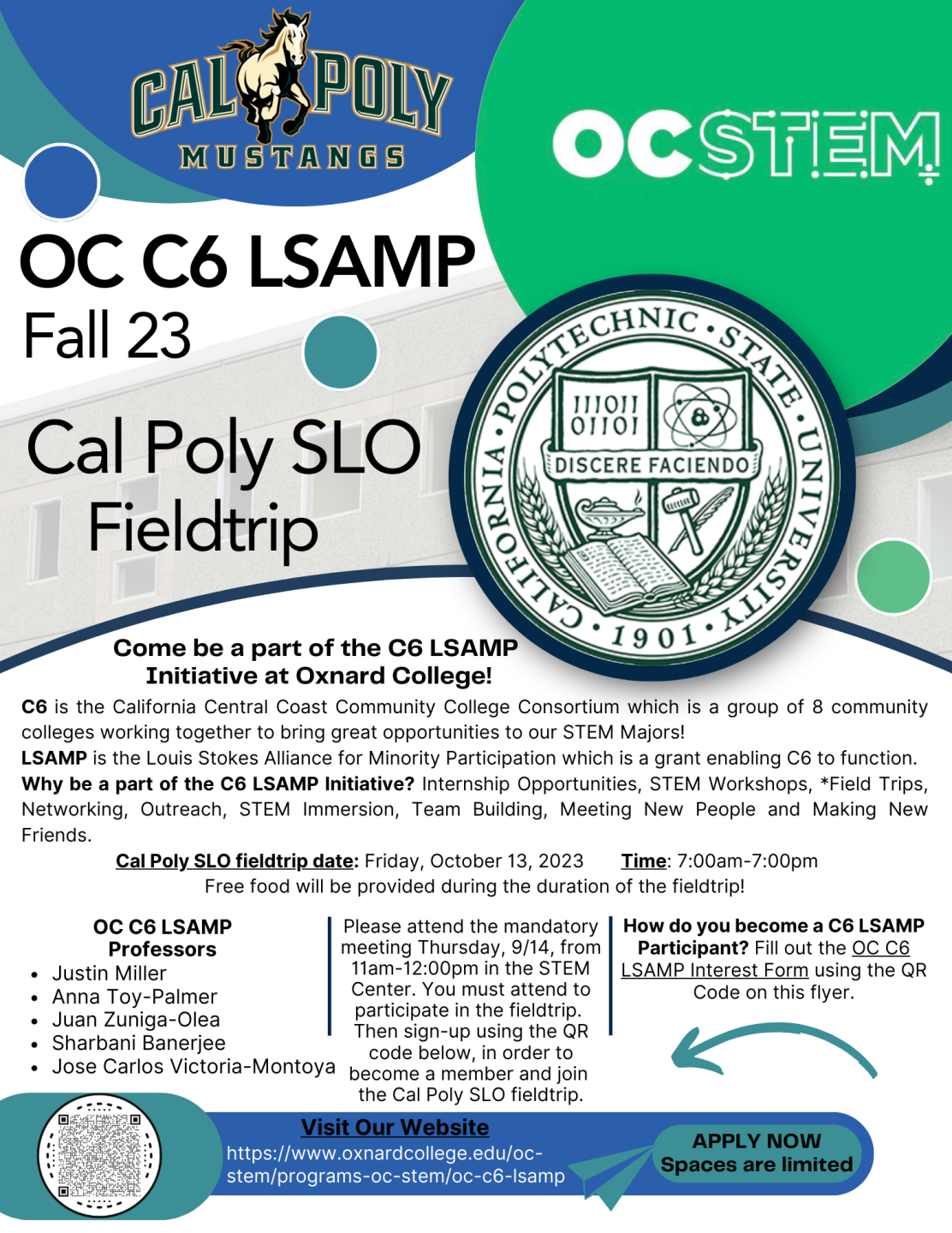 Fall 23: Build Your Own Robot OC School of STEM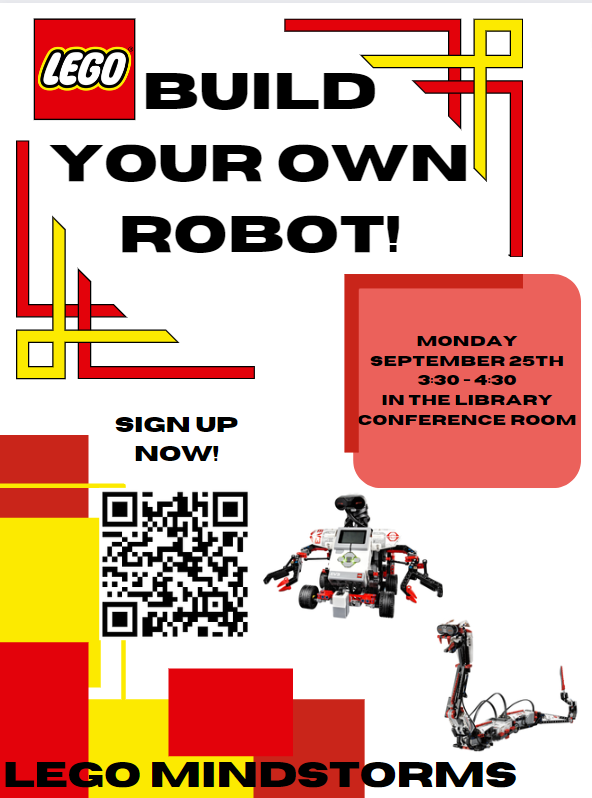 Fall 23: September School of STEM Workshop Schedule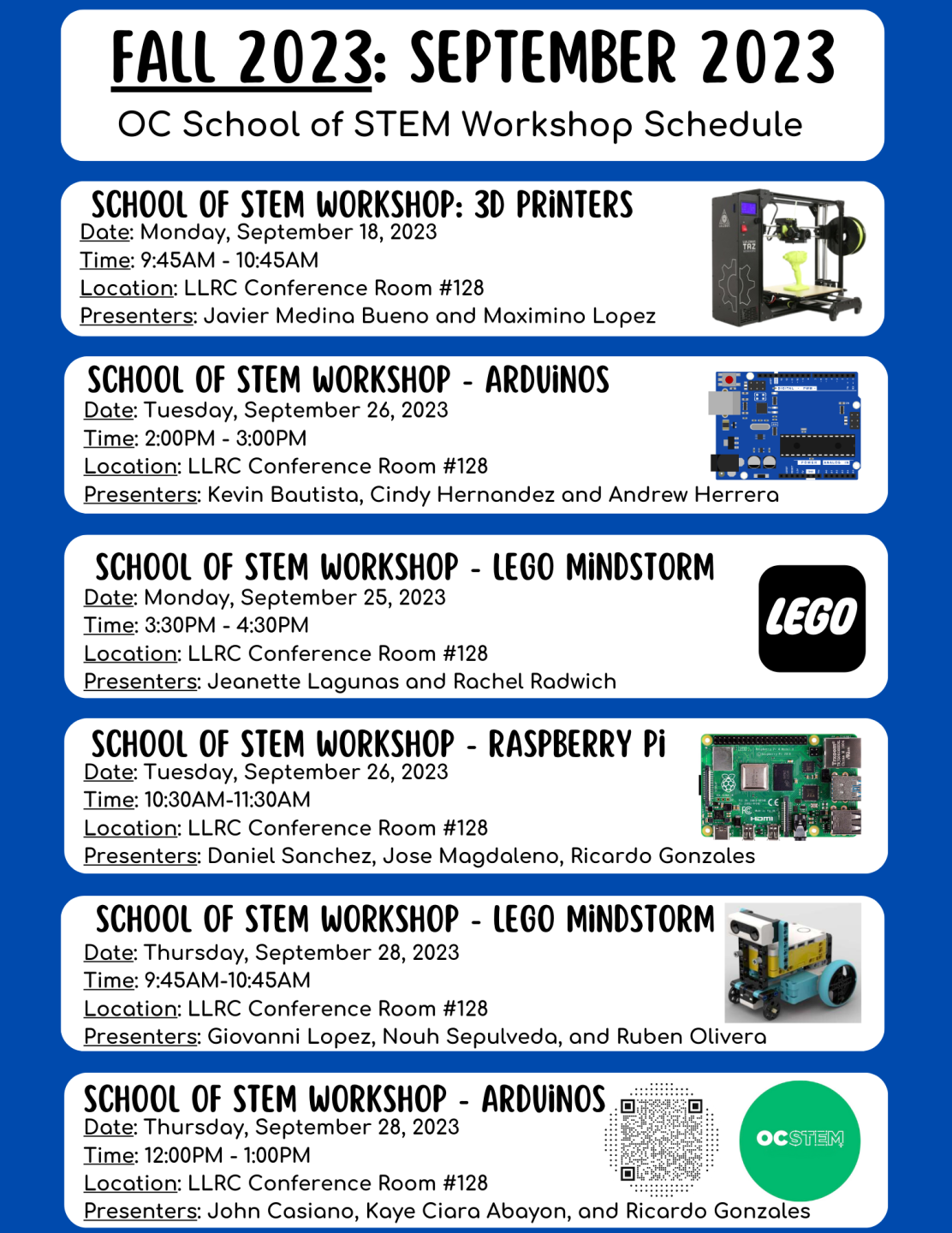 Interested? Please stop by the OC STEM Center and pick-up a permission slip to attend the field trip. Transportation will be provided.
SPACE IS LIMITED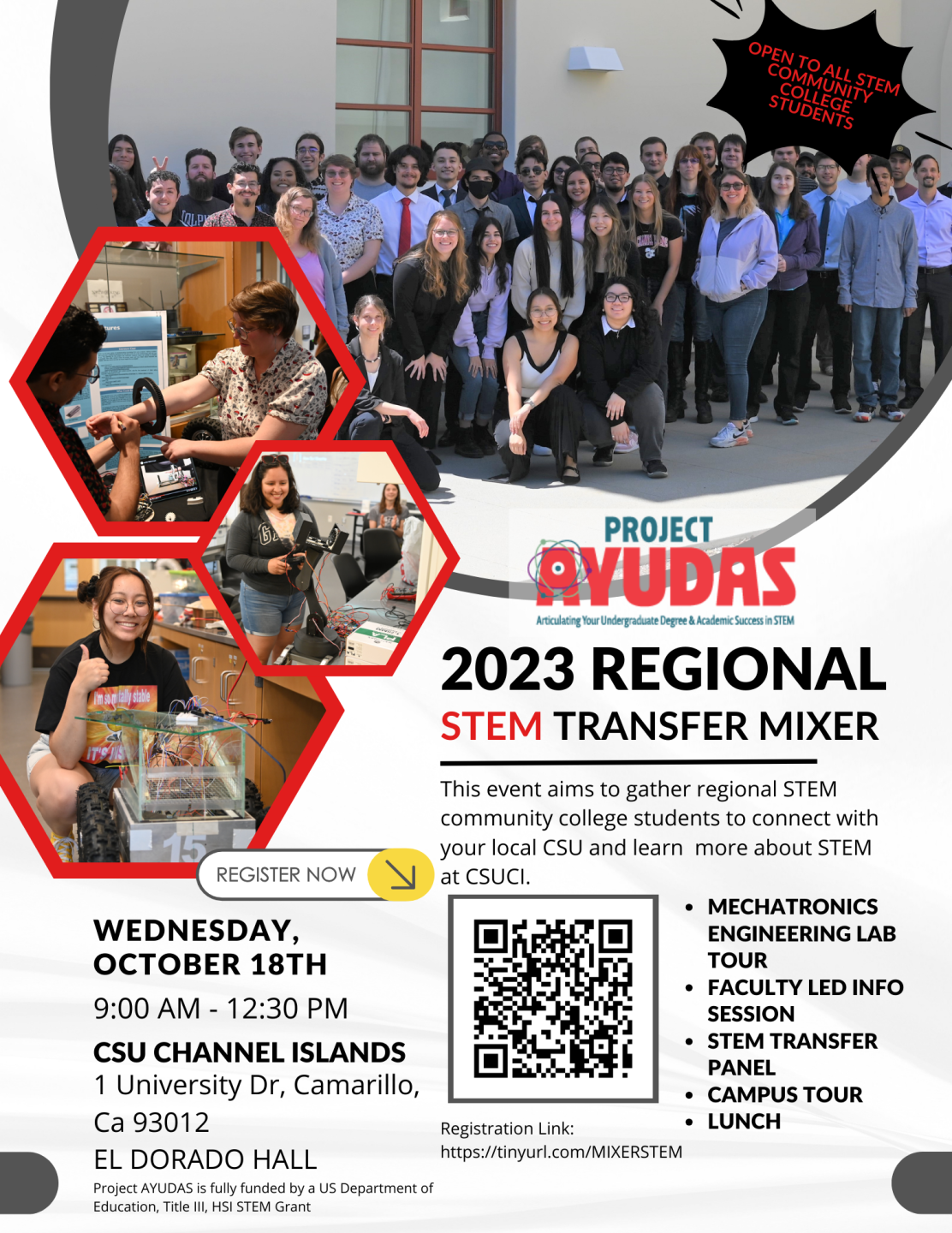 Fall 23: OC Women in STEM Club Invitation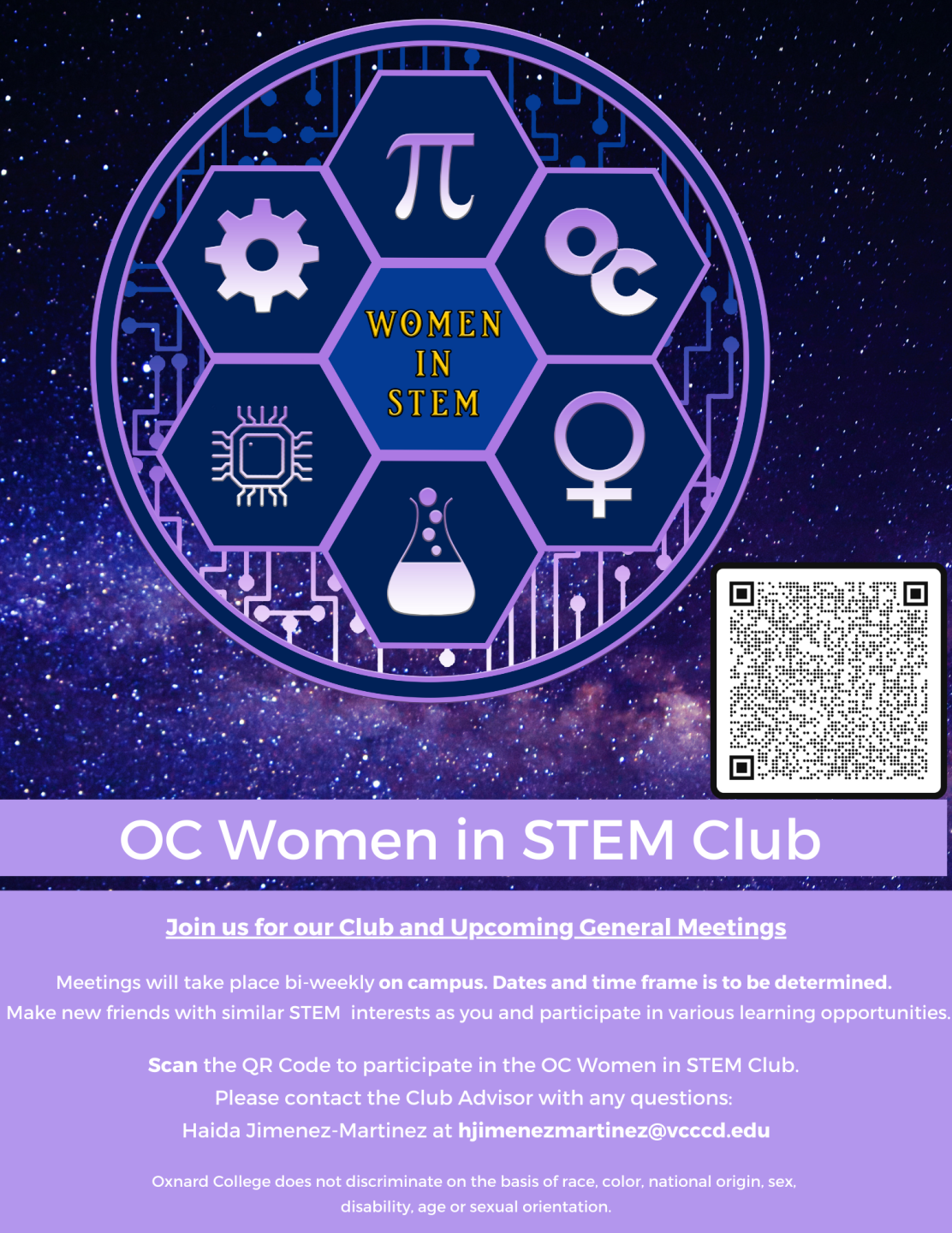 OC Future Teachers Club Invitation to Join the Club
Fall 23: Society of Hispanic Professional Engineers (SHPE) Club Invitation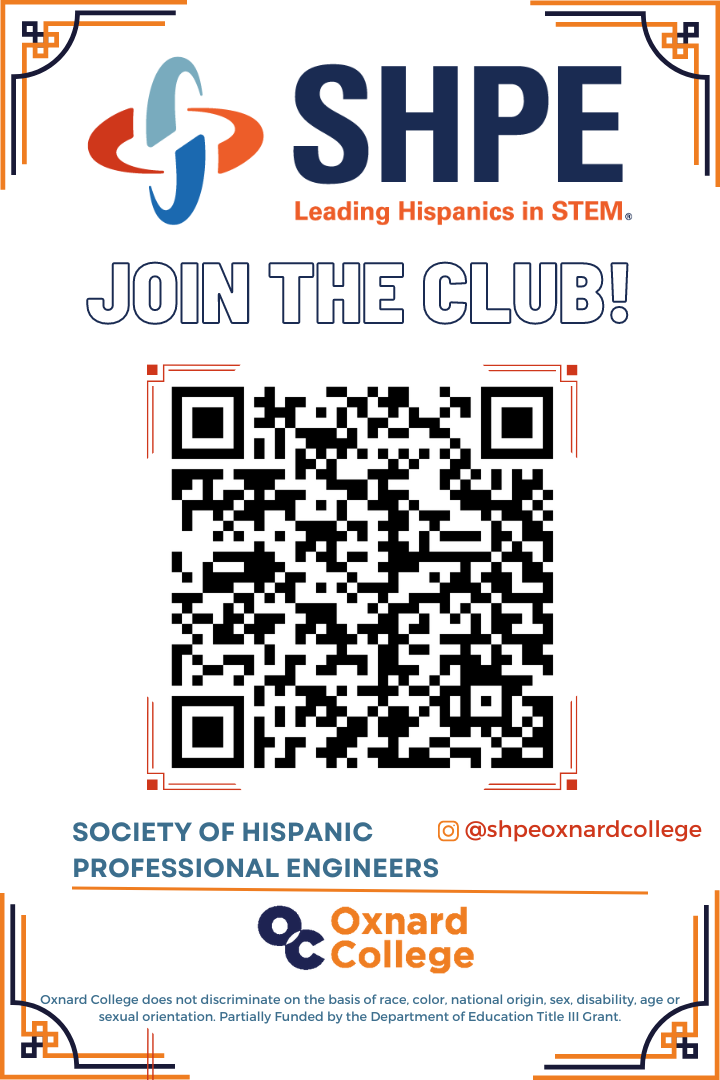 Fall 23: Computer Science Club Invitation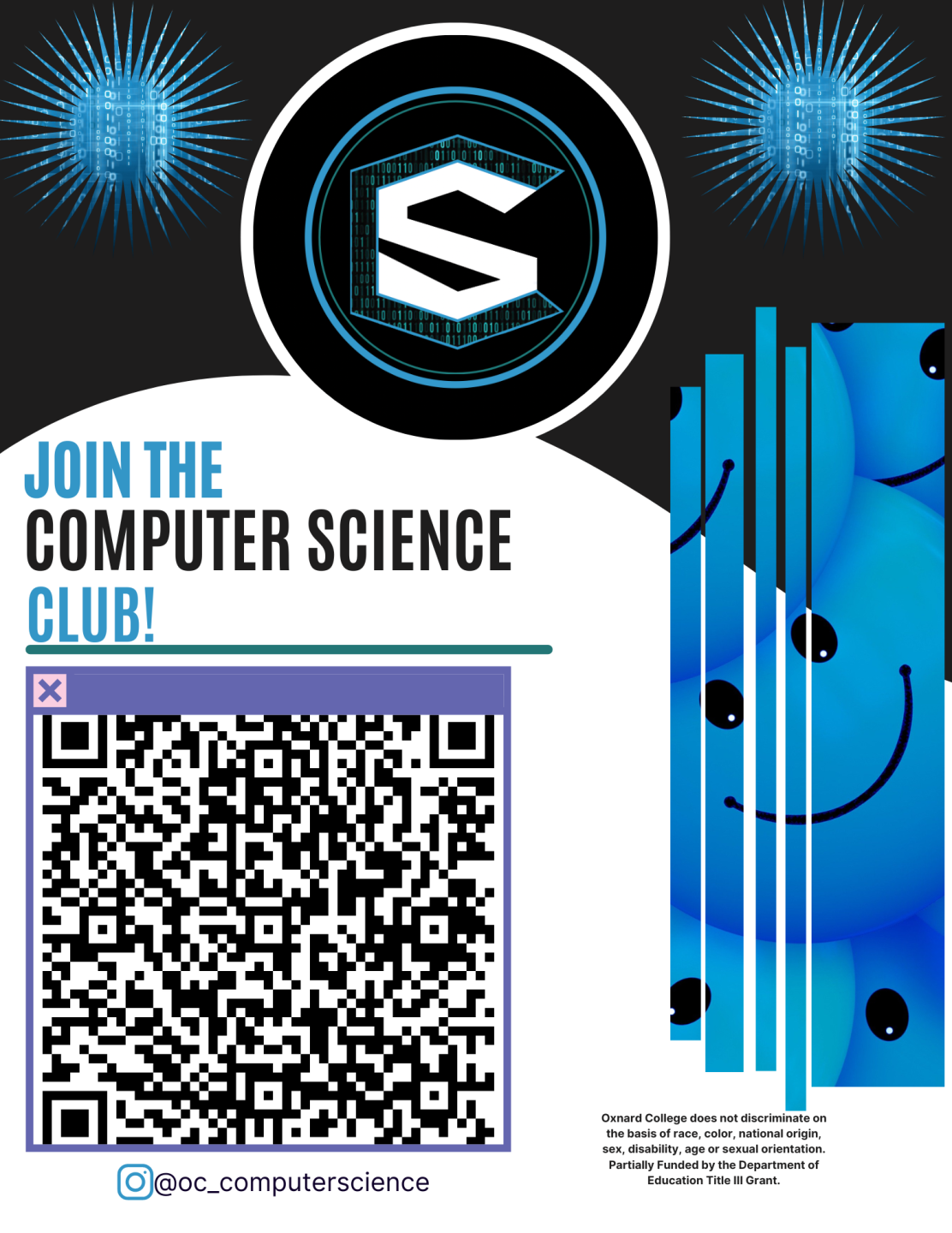 Fall 2023: OC STEM Professors Office Hours In The STEM Center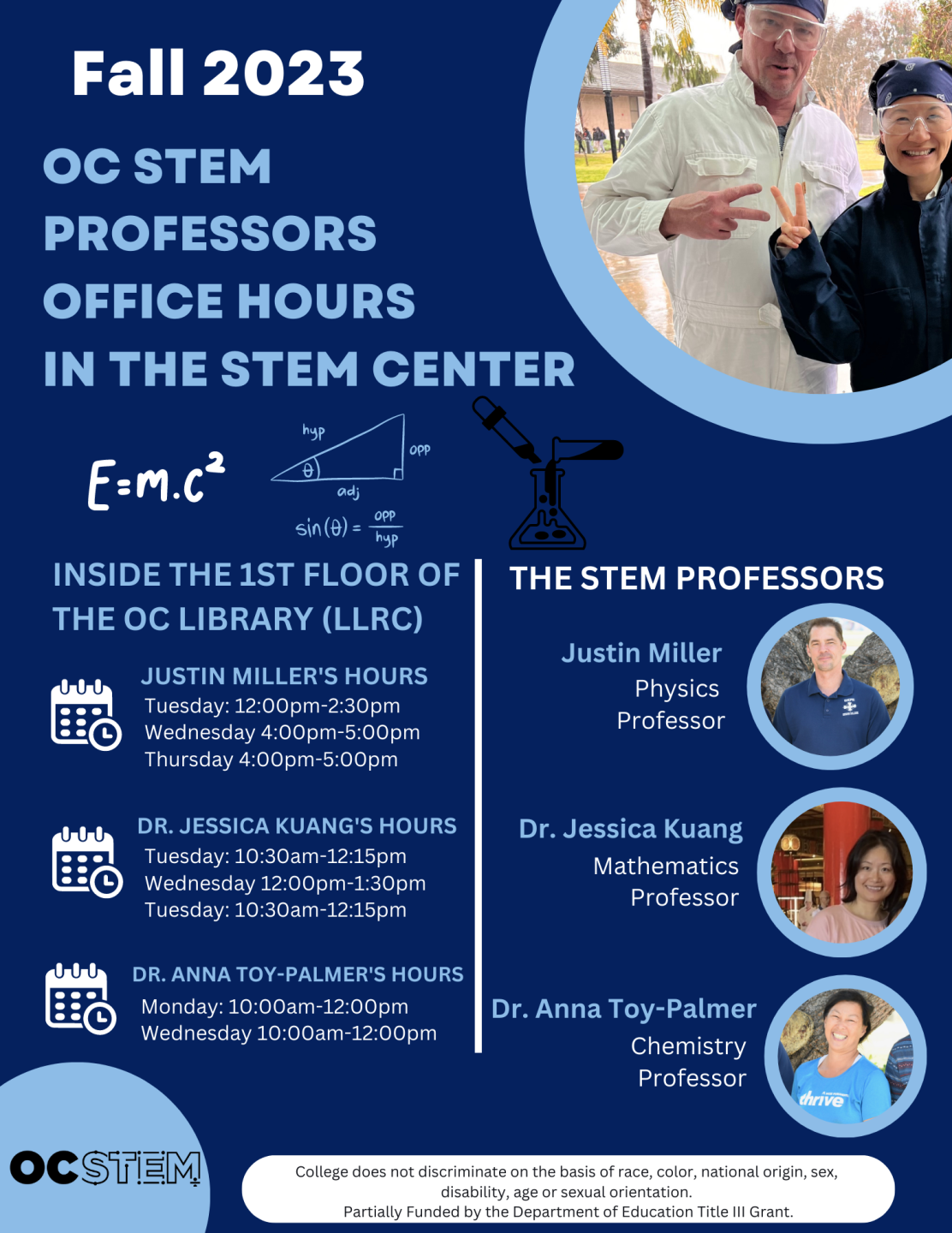 Fall 2023 University Transfer Center Workshops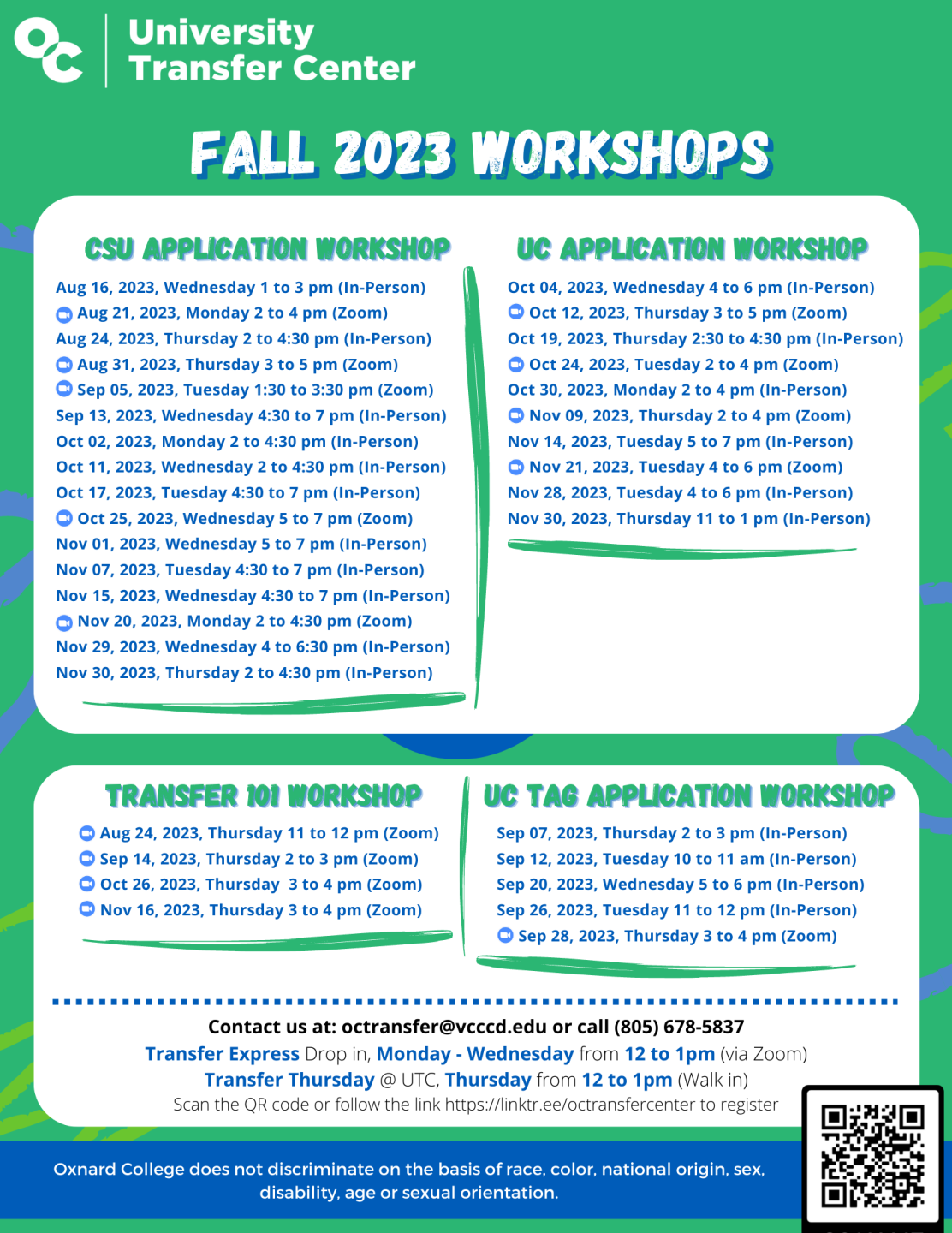 3D Printing Contest Invitation by the OC EMP Club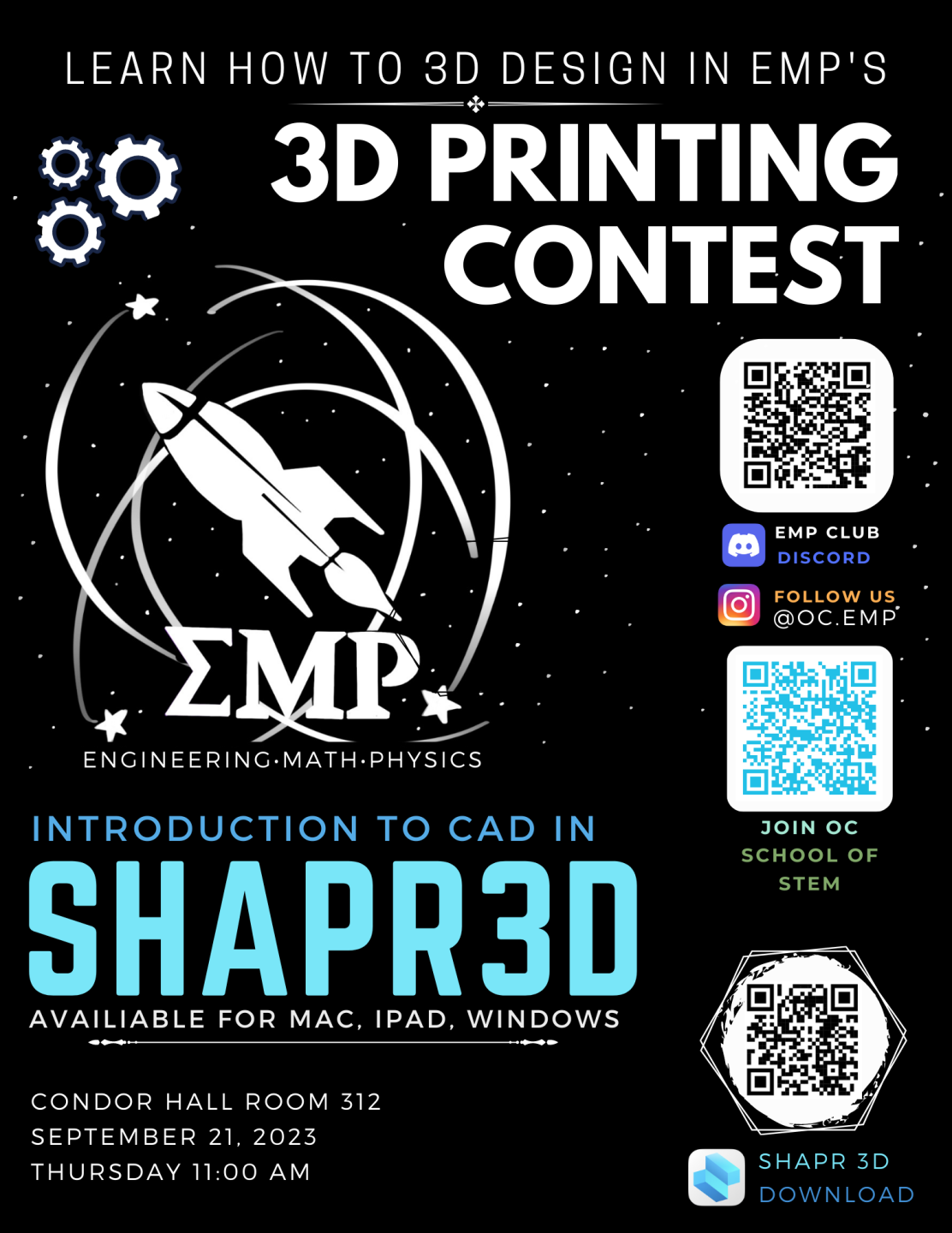 Welcome to the OC STEM Center Services and School of STEM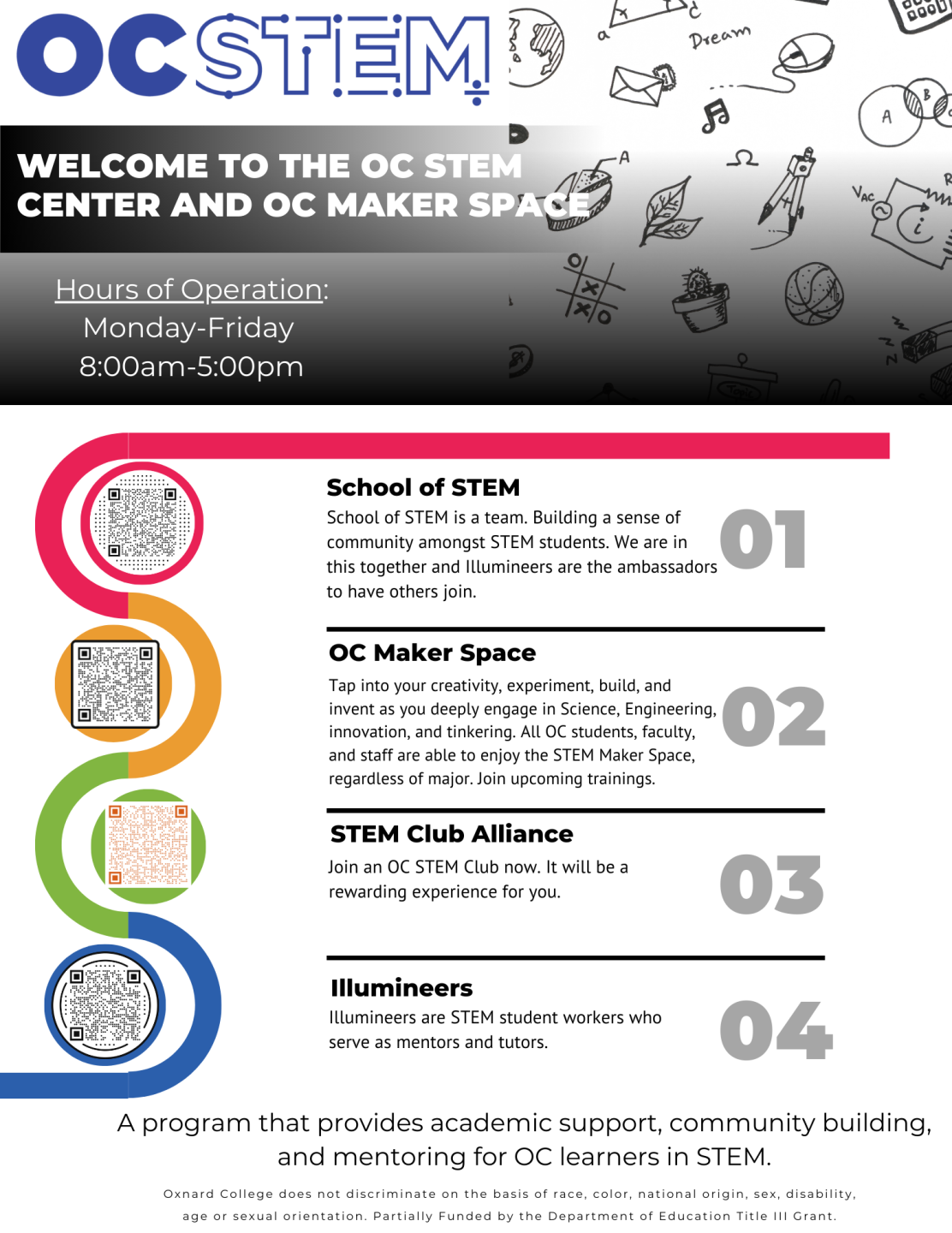 Invitation for Cafecito con OC Career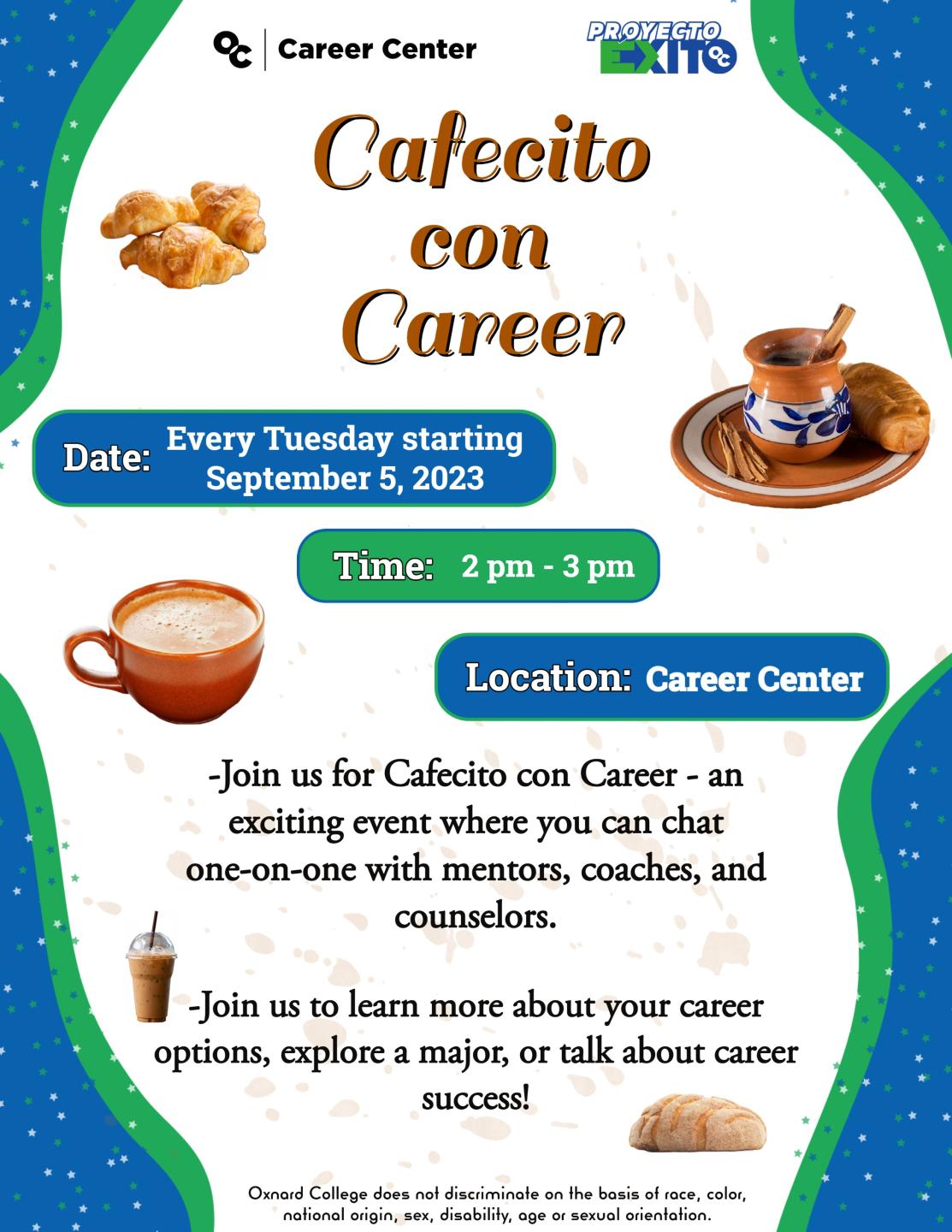 OC Tutoring Center Appointments and FREE Tutoring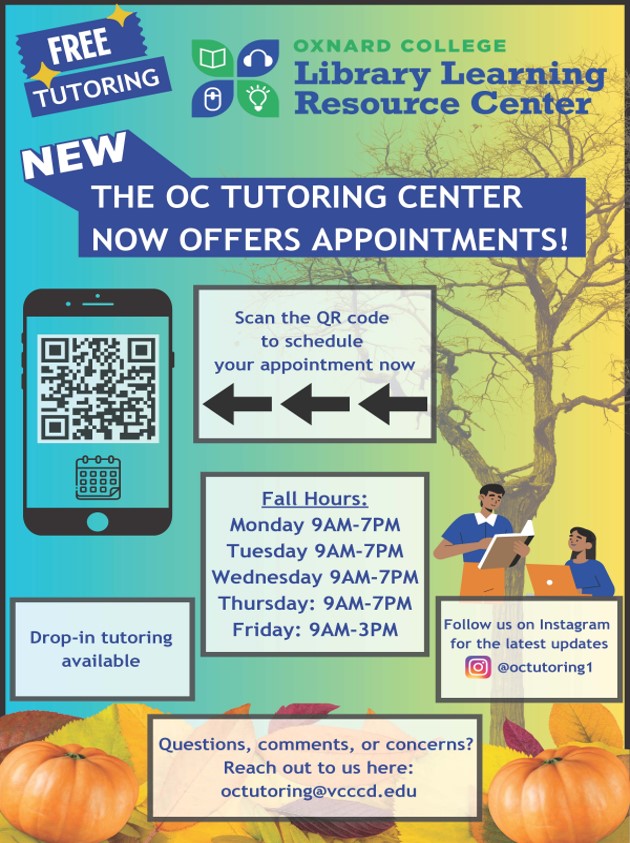 OC Rainbow Café Invitation Facilitated by Sylvia Lenhardt, AMFT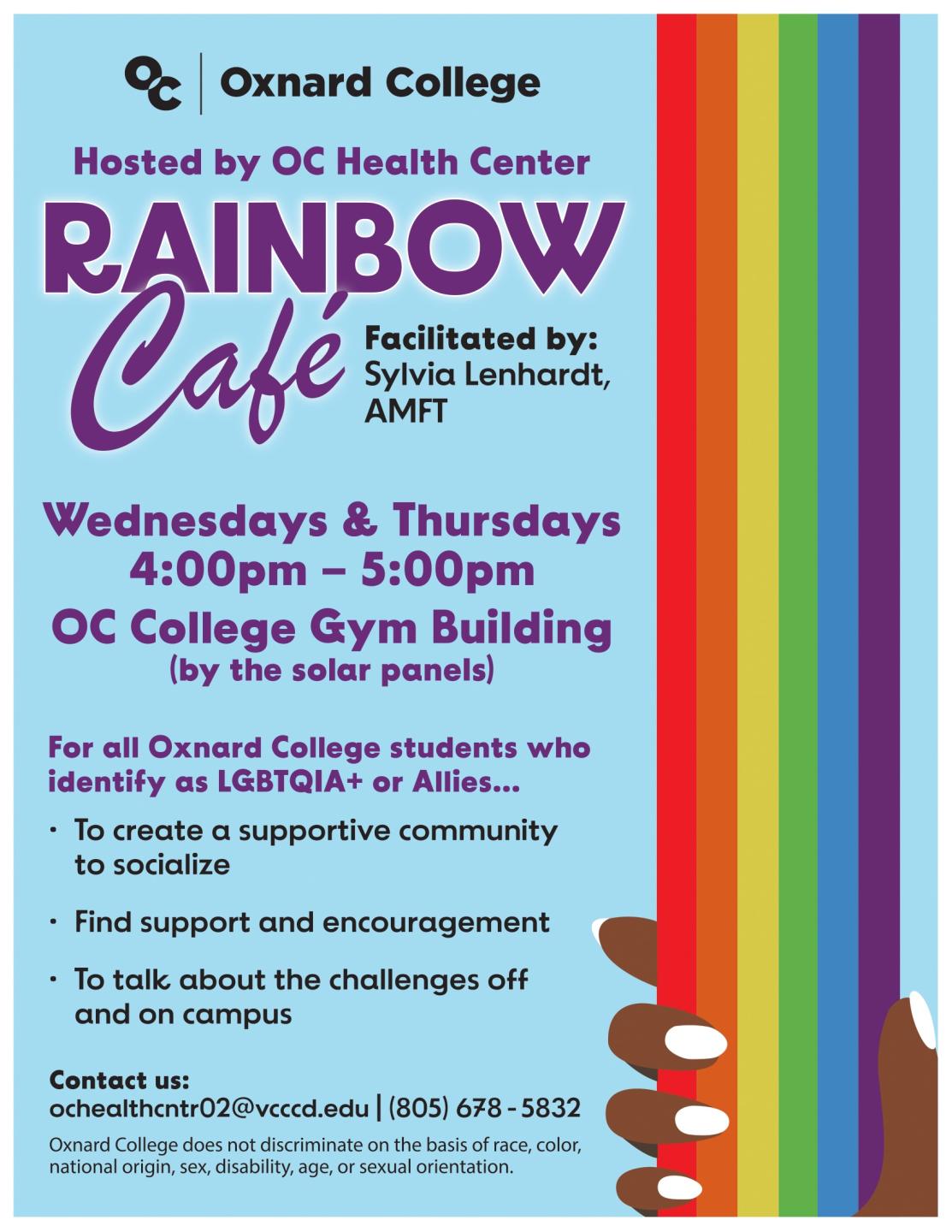 OC Library (LLRC) Monthly Newsletter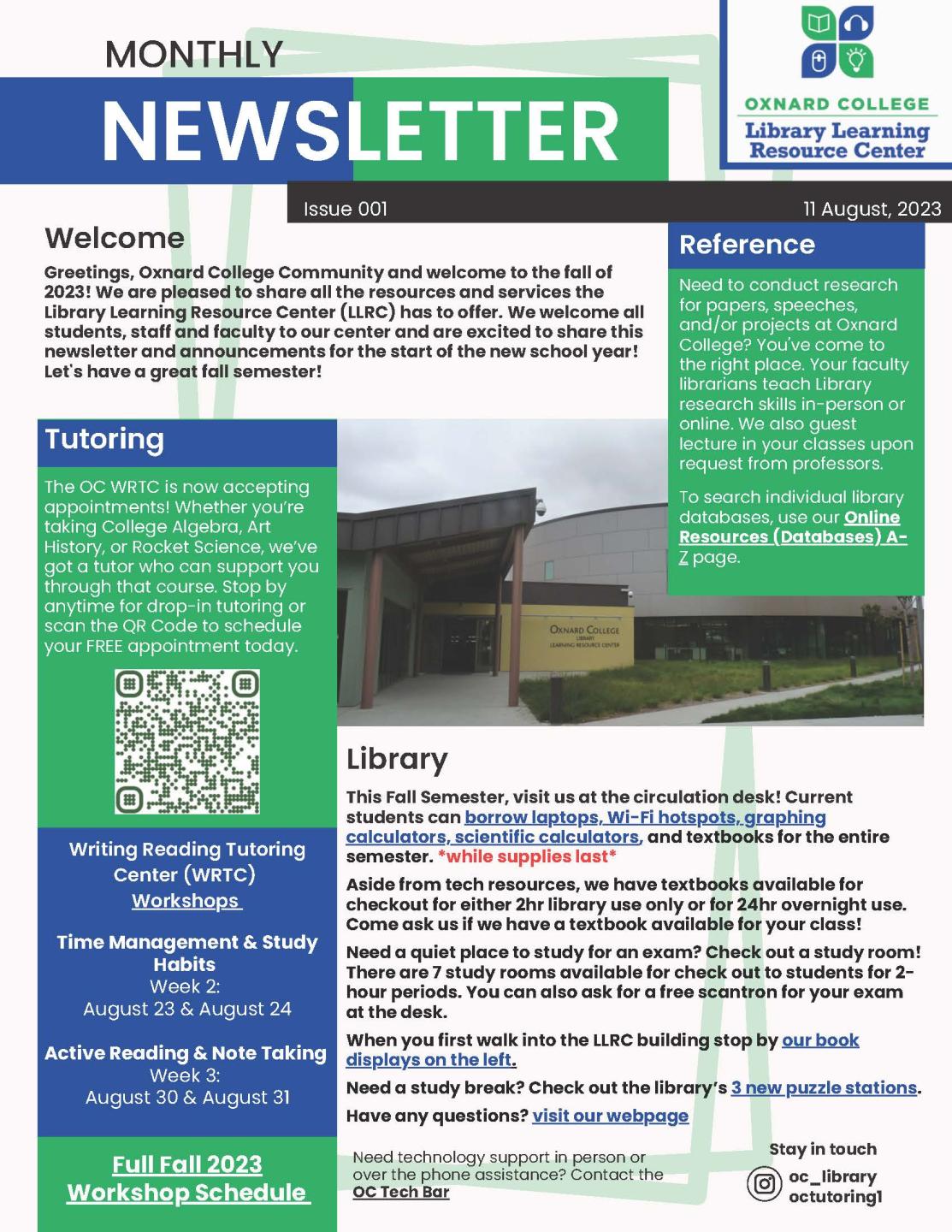 LGBTQIA+ Support Groups Rainbow Cafe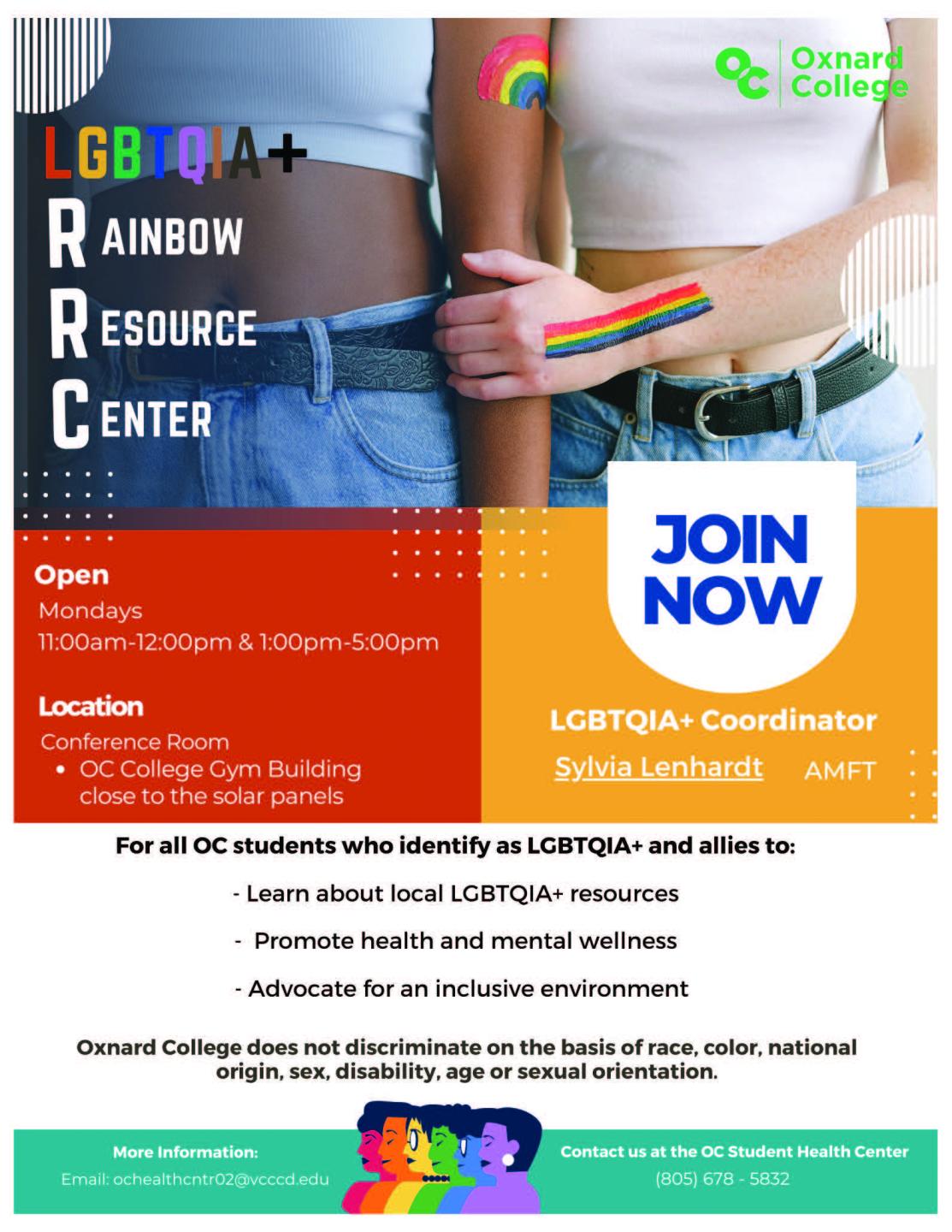 So Cal Success Tour provided to OC Students by OC Proyecto Puentes and OC Proyecto Exito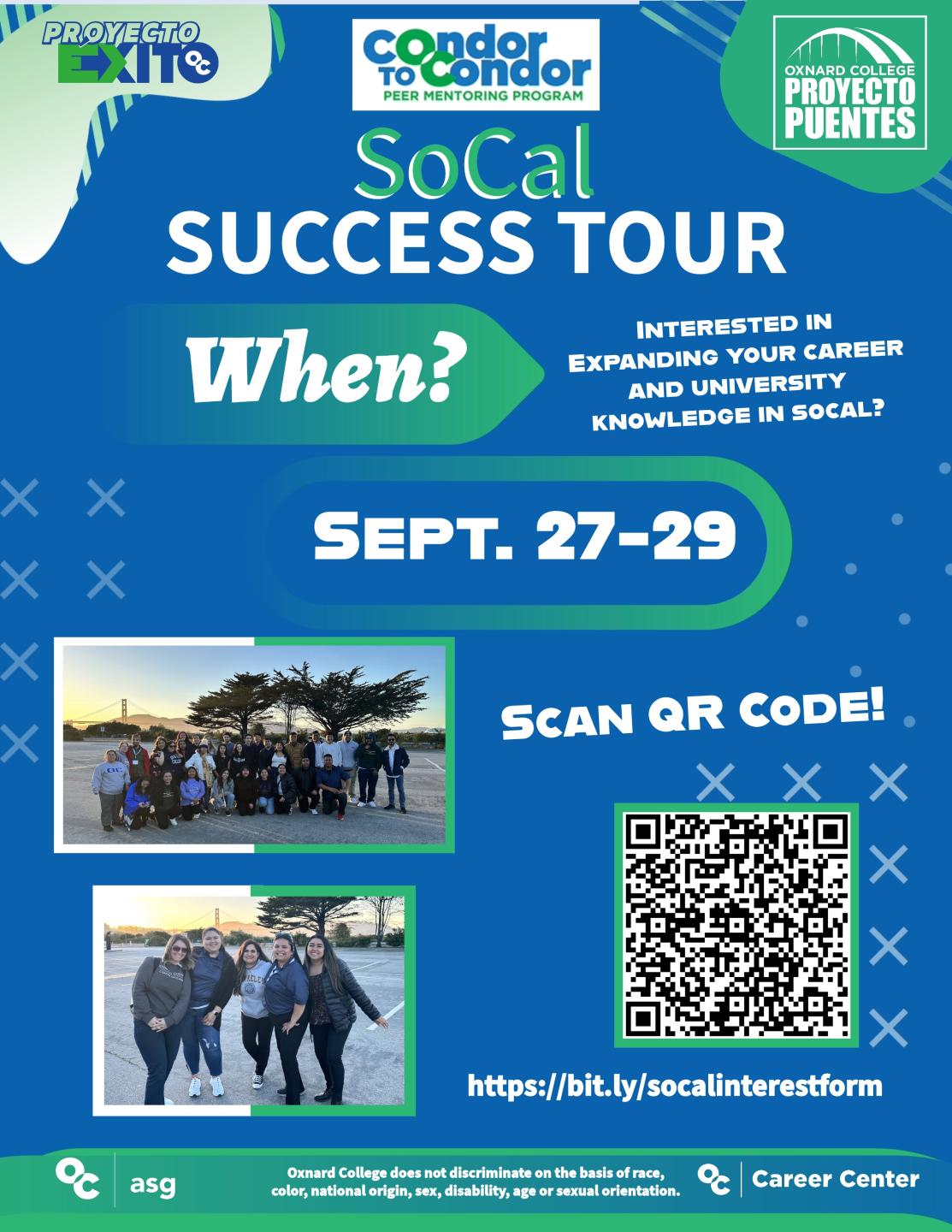 OC Test Proctoring Center Available at the Library (LLRC)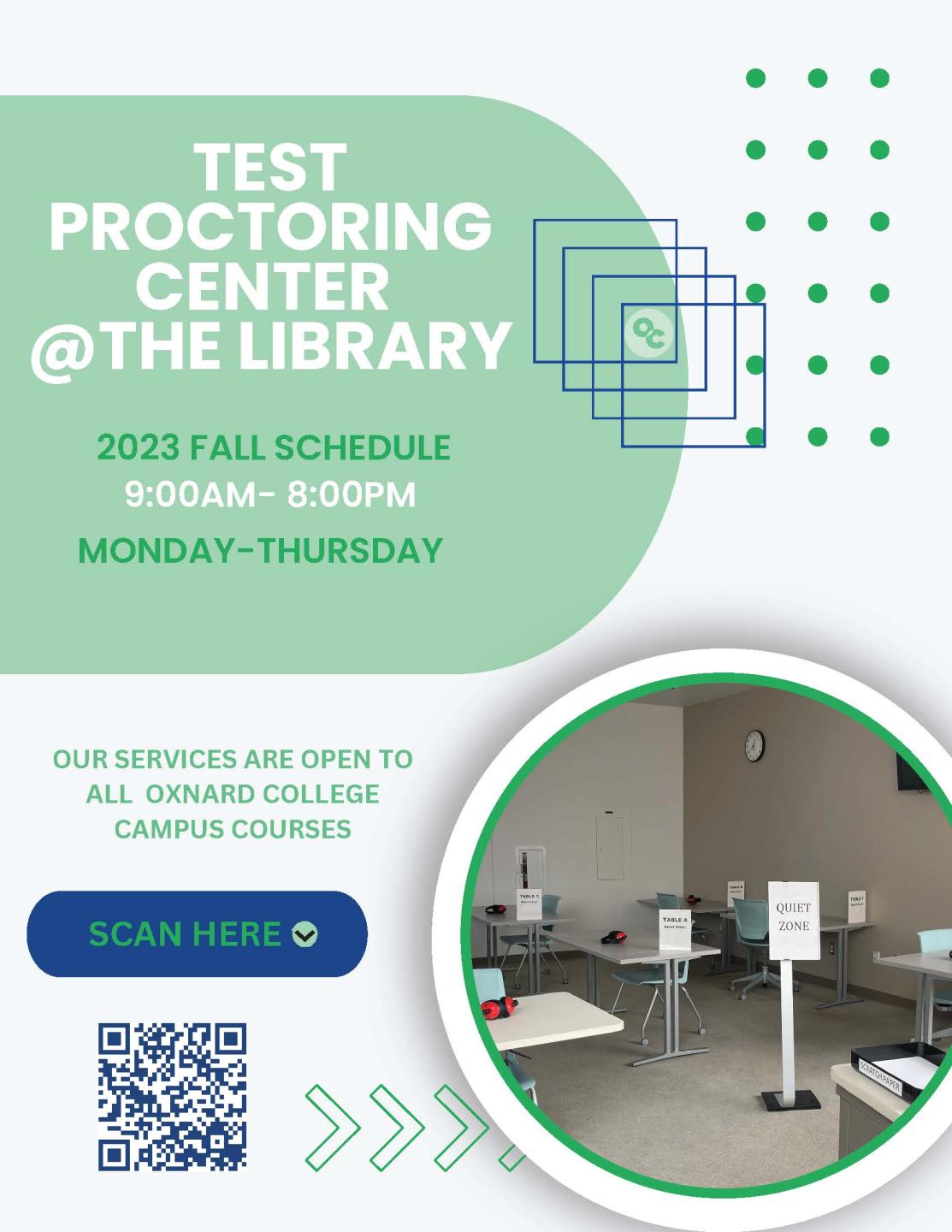 Fall 2023 OC Graduation and Petition Deadline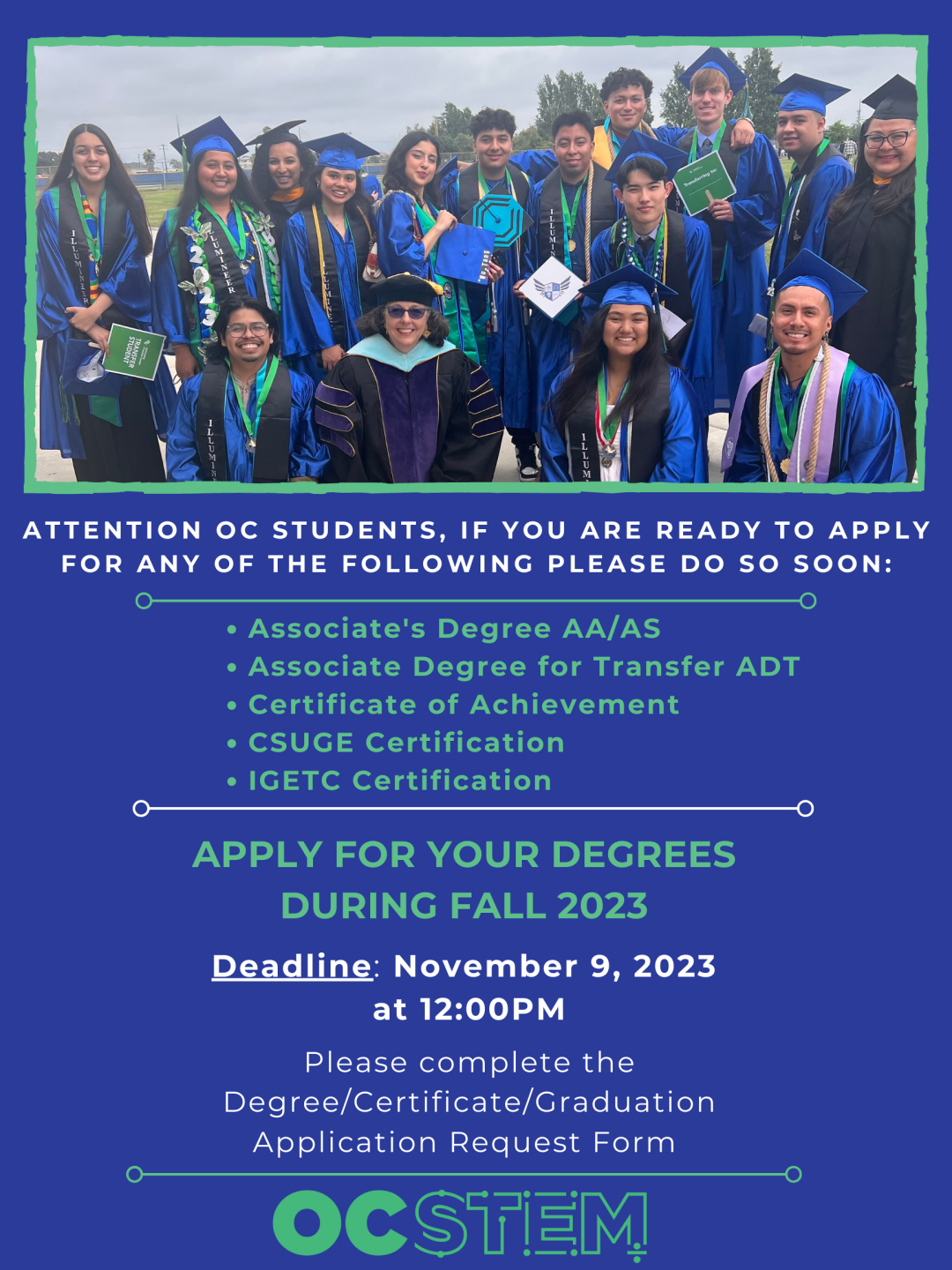 Fall 2023: OC Library Learning Resource Center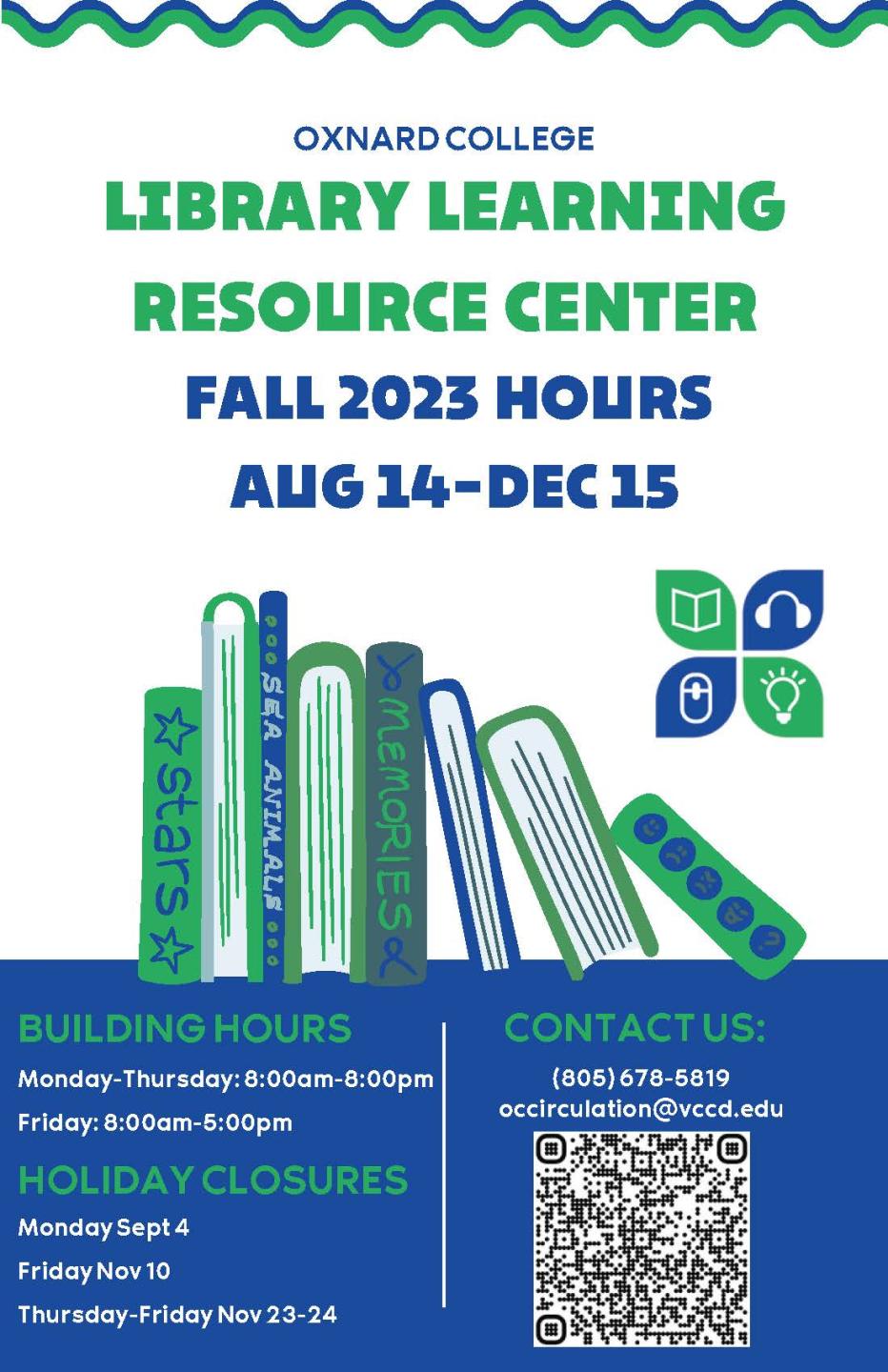 Join a STEM Club Everyone is Welcome
FREE Transportation for students with OC Official ID Card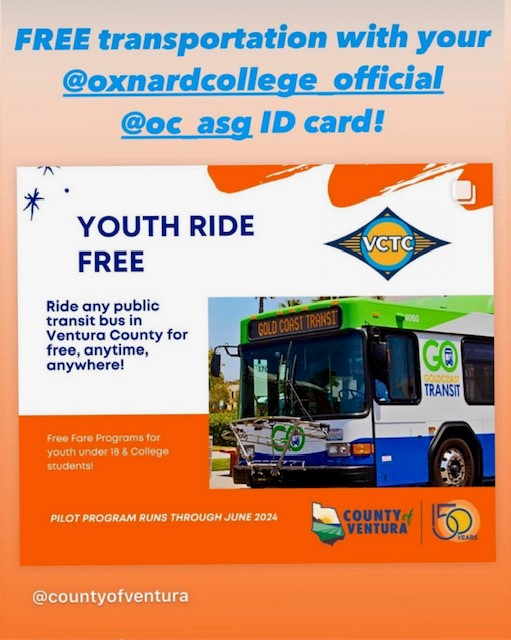 Fall 2023 Condor Connections Invitation