Final Application Review for CSU's and UC's
Los Braceros De Buena Vista  Invitation
Join Us for an Exciting Stanford Linear Accelerator (SLAC) Summer Internship Info Session via Zoom! 
We're super excited to invite you to a special informational session about summer internships at Stanford SLAC, hosted by us at Cabrillo College! 
📅 Date: Thursday, November 30th 
⏰ Time: 2:00 PM - 3:00 PM 
🔗 Zoom Link: Join the Session Here
What's in store? 
Exclusive insights from a distinguished speaker from SLAC 🎤

A deep dive into various internship roles 🧪👩

‍

🔬

An interactive Q&A session ❓

And guess what? The session will be recorded!
This is a not-to-be-missed opportunity for students passionate about physics, chemistry, environmental science, and more! Whether you're at Allan Hancock, Cuesta, Monterey Peninsula, Moorpark, Oxnard, Santa Barbara City, or Ventura Colleges, you're all welcome to join this transformative session.
The 2023-2024 Ventura County Community Foundation Scholarship Application
Is Now Open
The VCCF Scholarship Program opens doors of educational opportunity for students of all ages. We firmly believe that by affording access to higher education to individuals, our entire community is strengthened. A scholarship is more than a financial award—it is the key that unlocks the future for deserving students by building their confidence and removing obstacles that stand in the way of success. Apply here!
The application closes on
Friday, January 19, 2024
Please consider applying to Cal Poly's COMPASS Program
Biotech Internships for Undergrads Please register at:
https://lu.ma/BioFutures_Showcase2023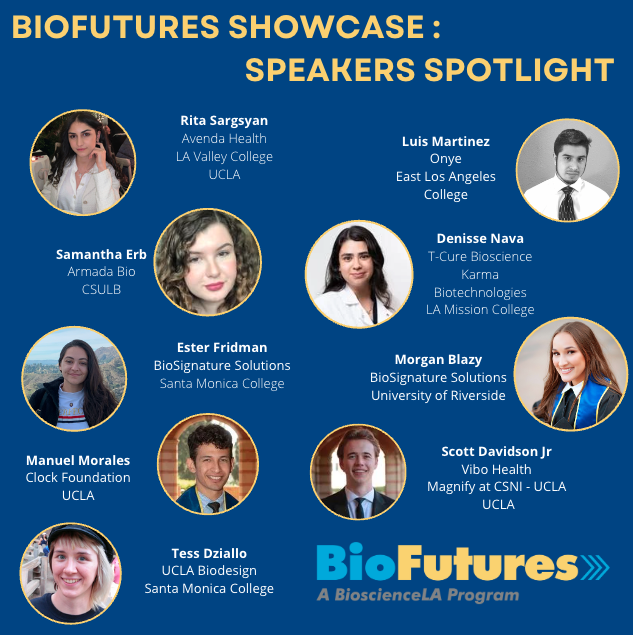 Fall 23: November School of STEM Workshop Schedule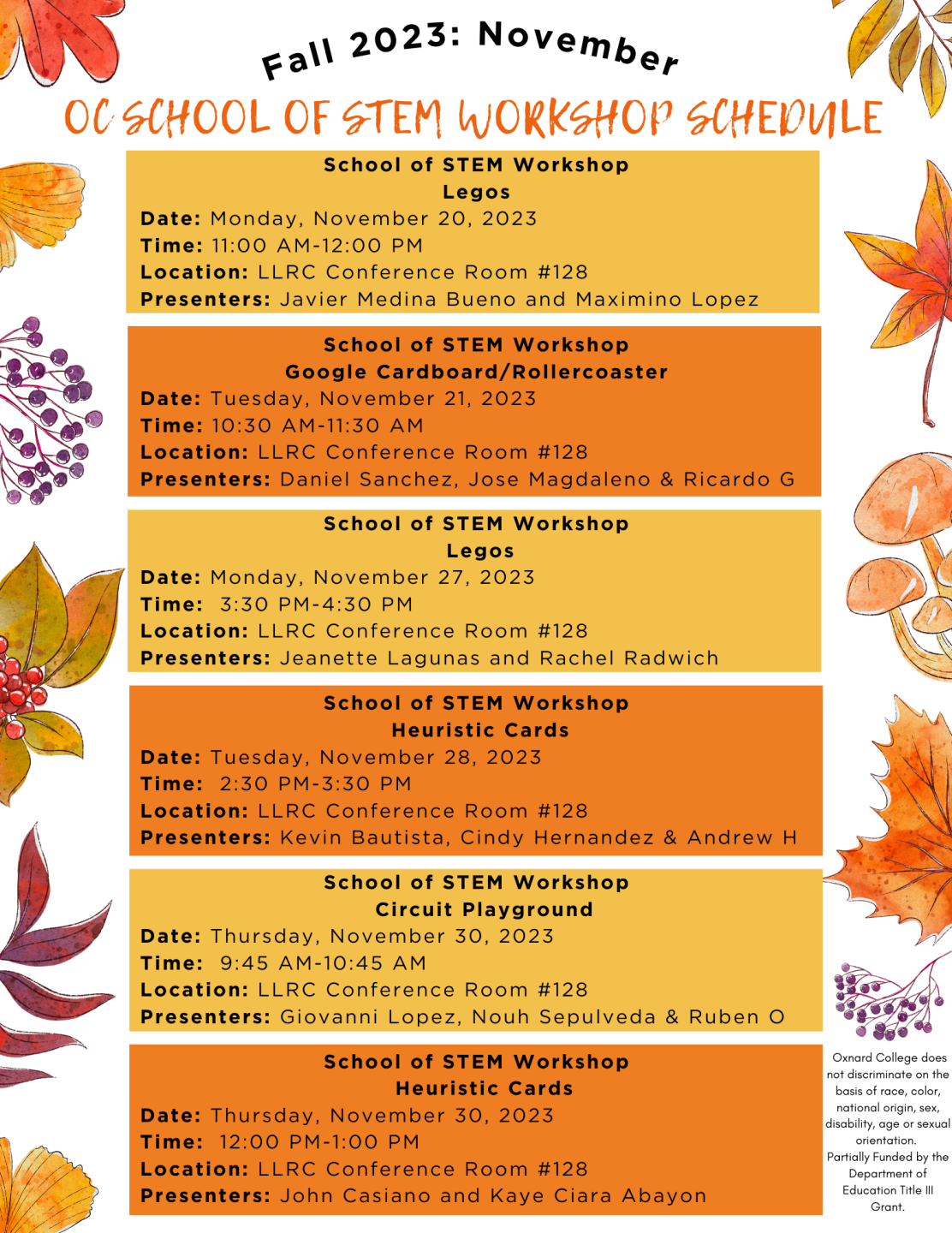 Fall 23: Transfer Events November Calendar of Events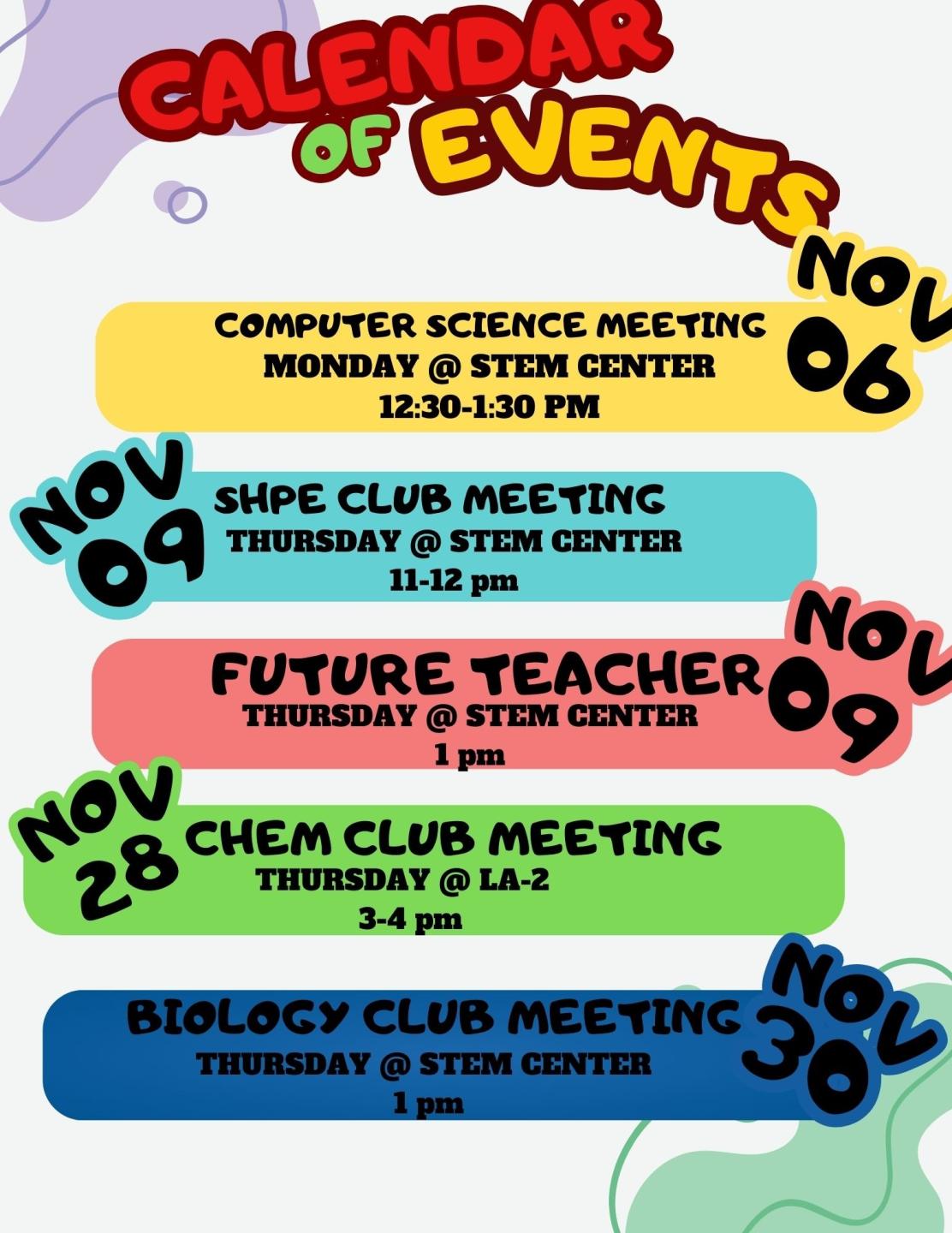 Fall 23: School of STEM Events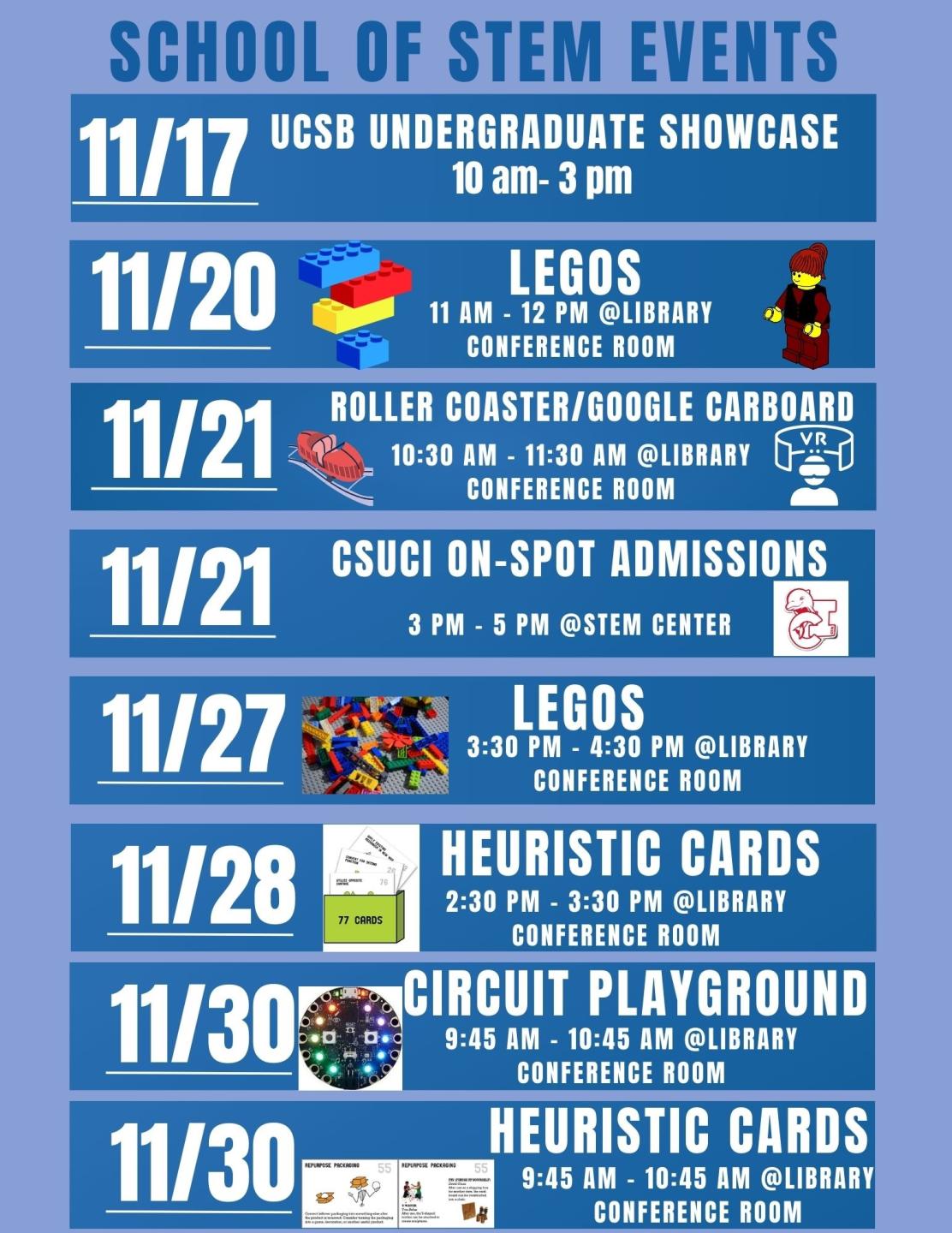 OC Transfer Coach in the Library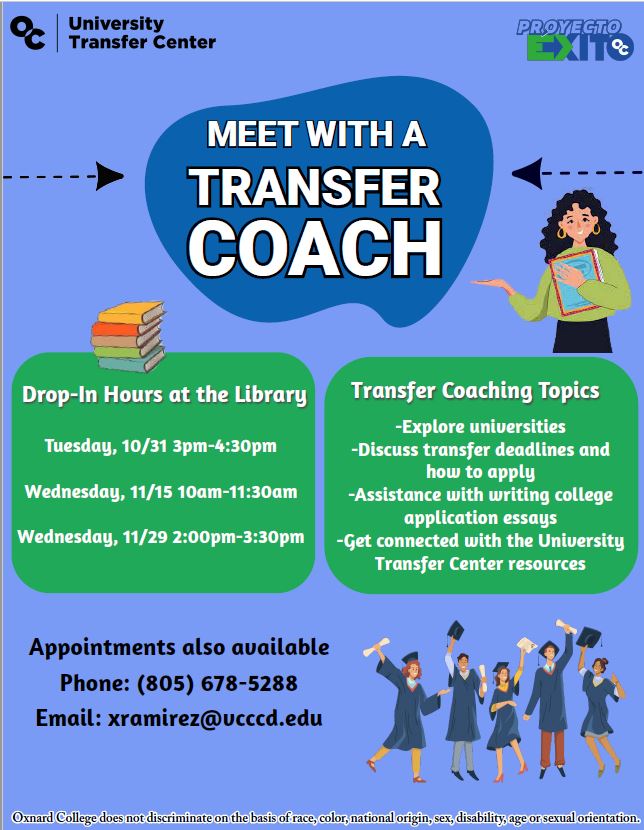 COMPASS Program Invitation to Participate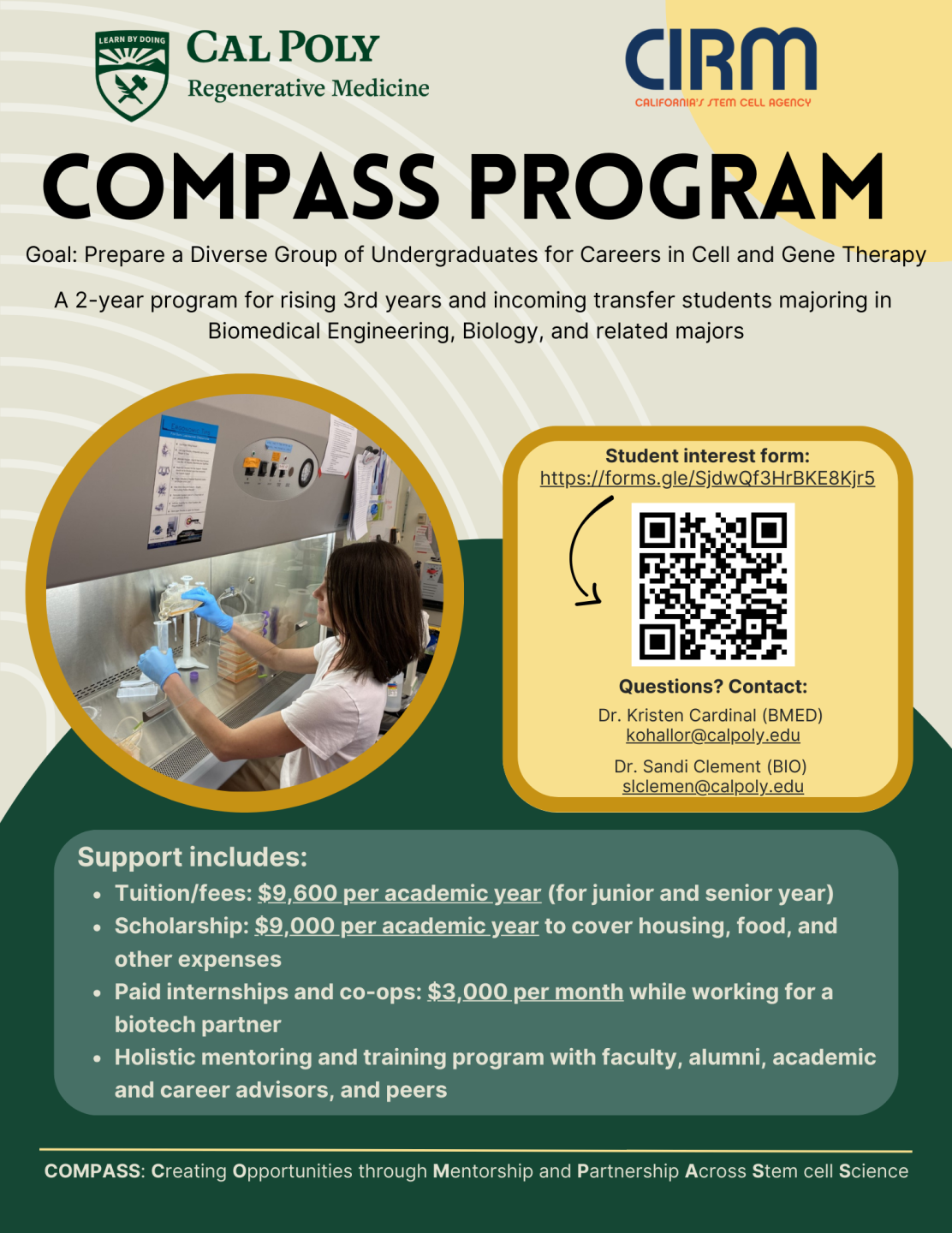 OC School of STEM: Circuit Playground Workshop Invitation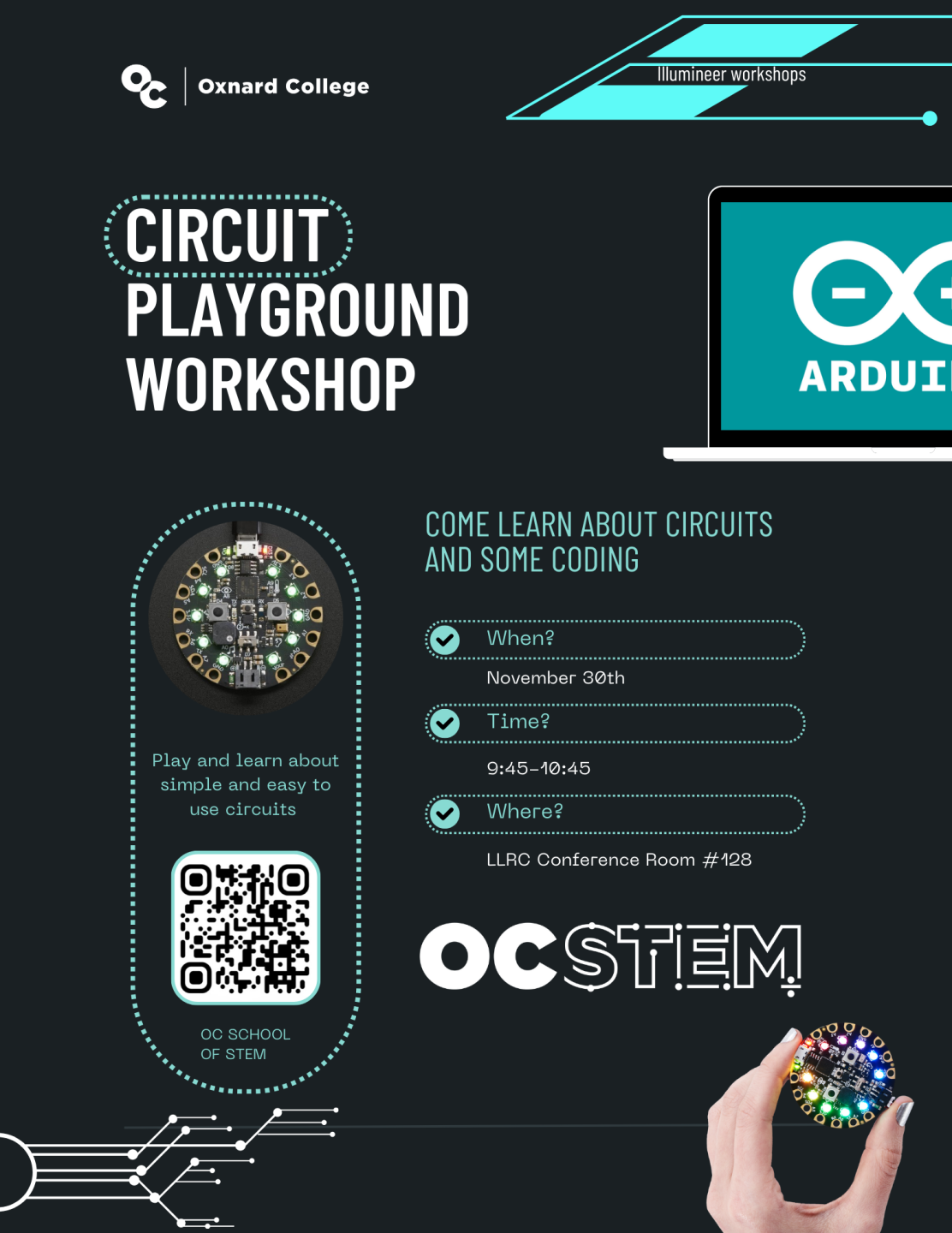 OC School of STEM: 2nd LEGO Workshop Invitation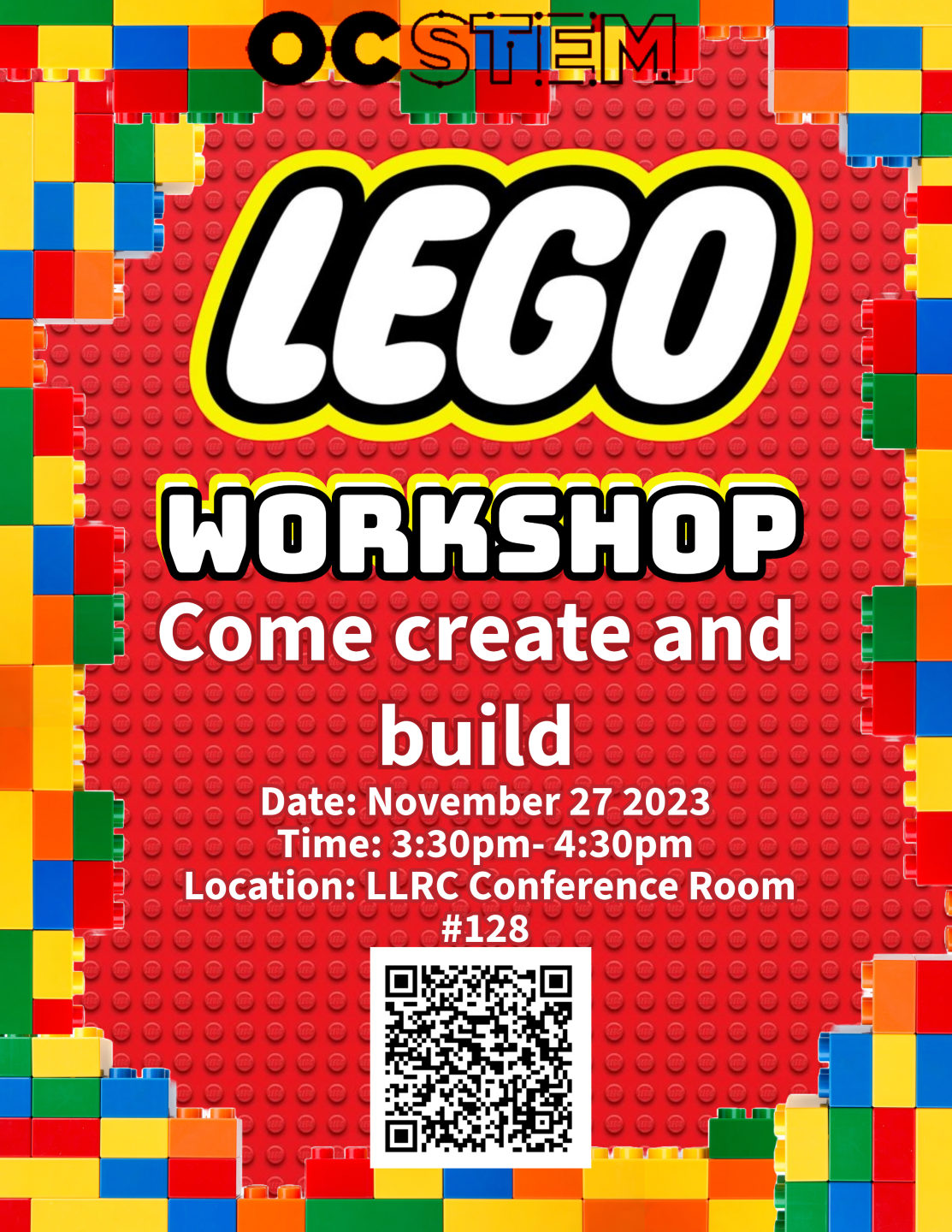 OC Future Teachers Club Invitation to Join the Club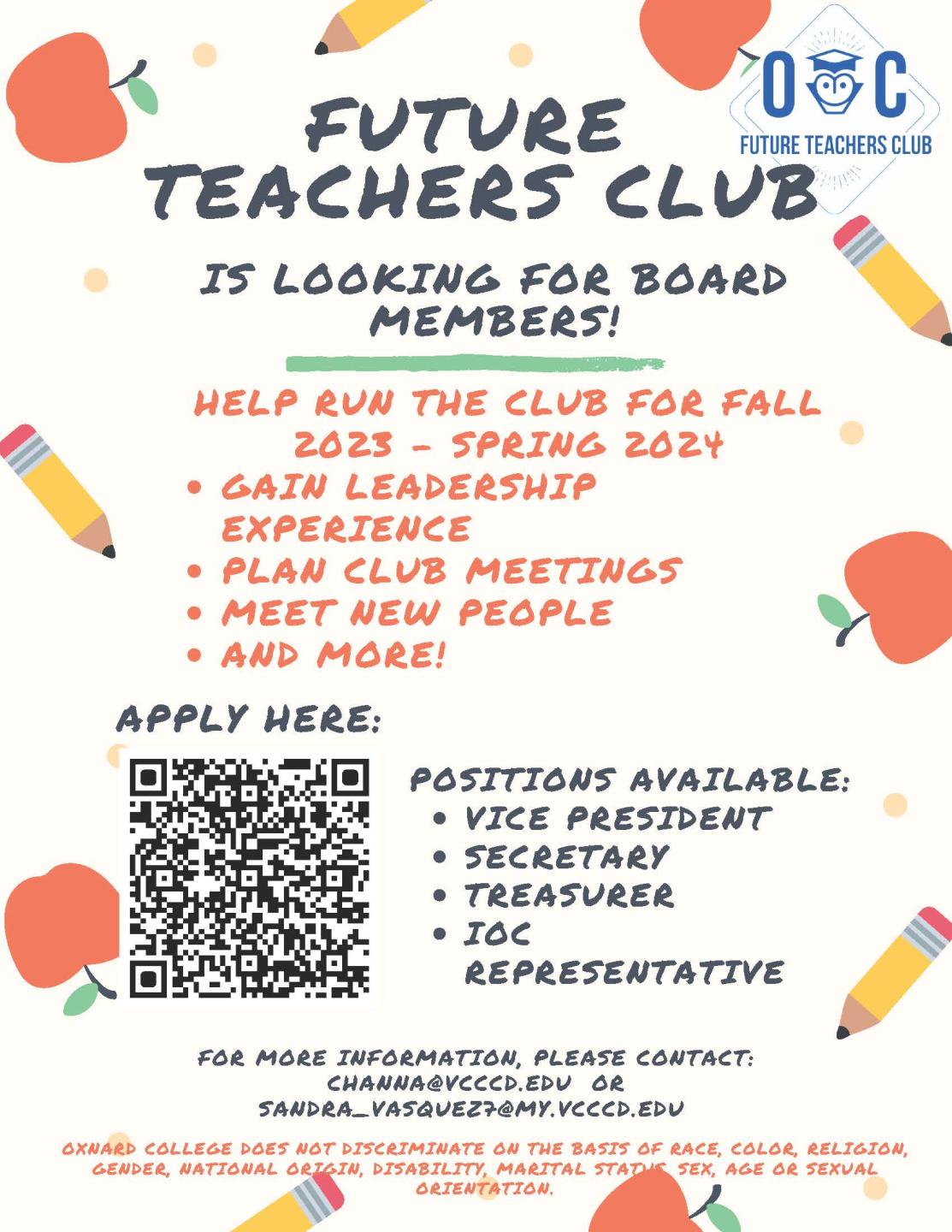 Fall 23: Society of Hispanic Professional Engineers (SHPE) Club Invitation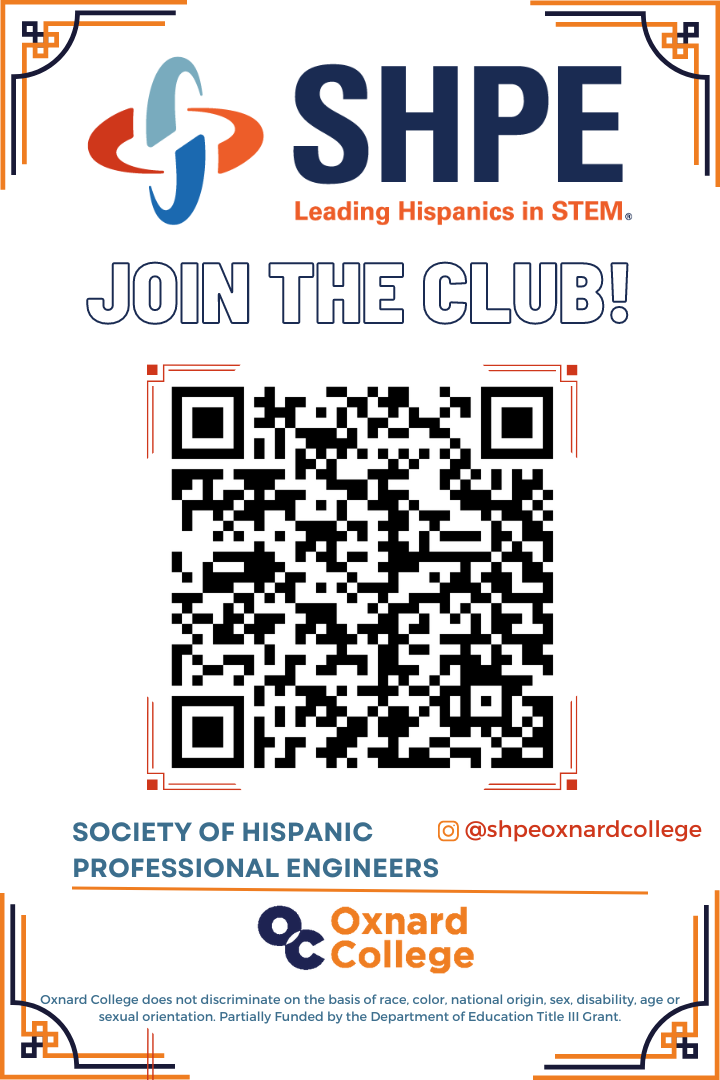 Fall 23: Computer Science Club Invitation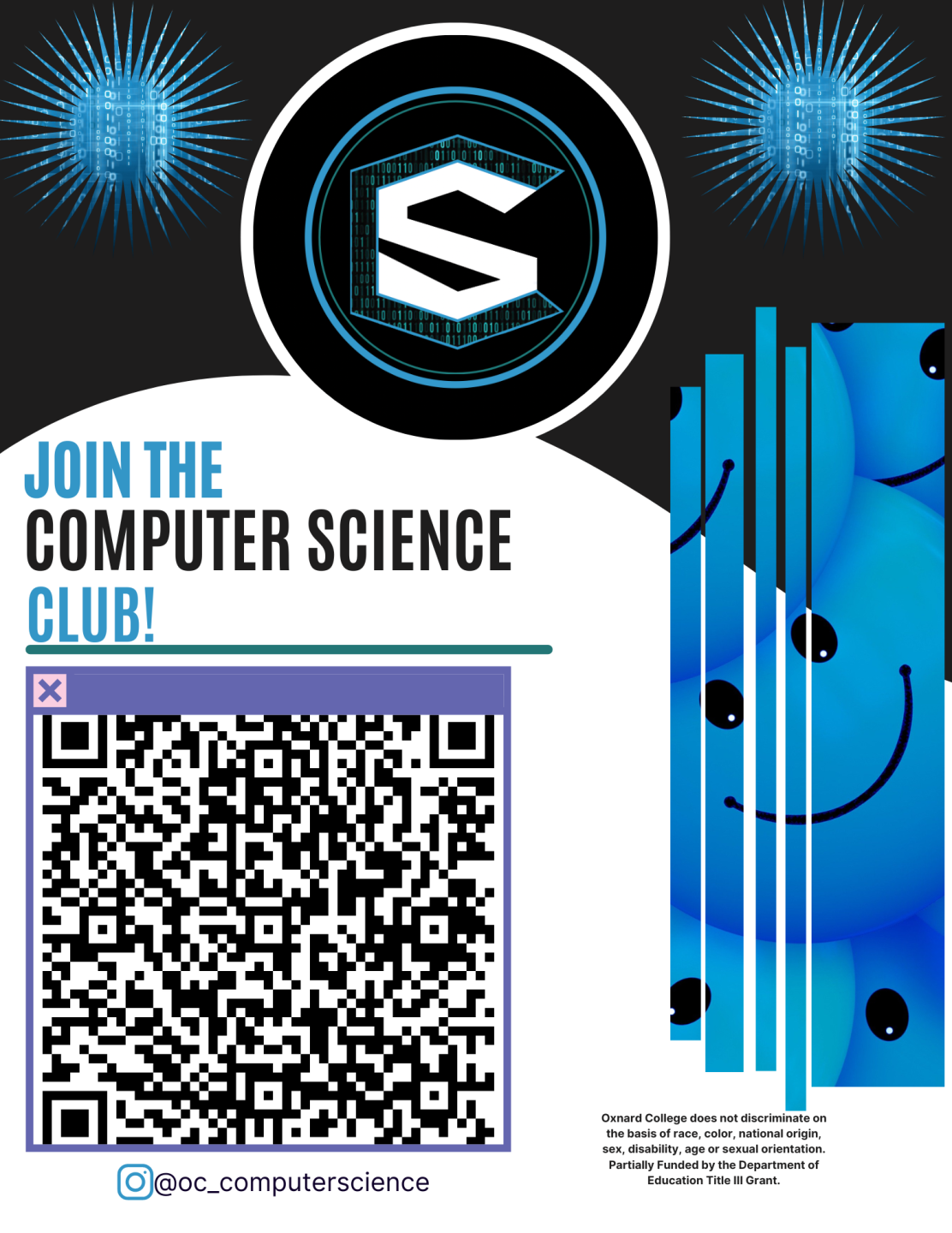 Fall 2023: OC STEM Professors Office Hours In The STEM Center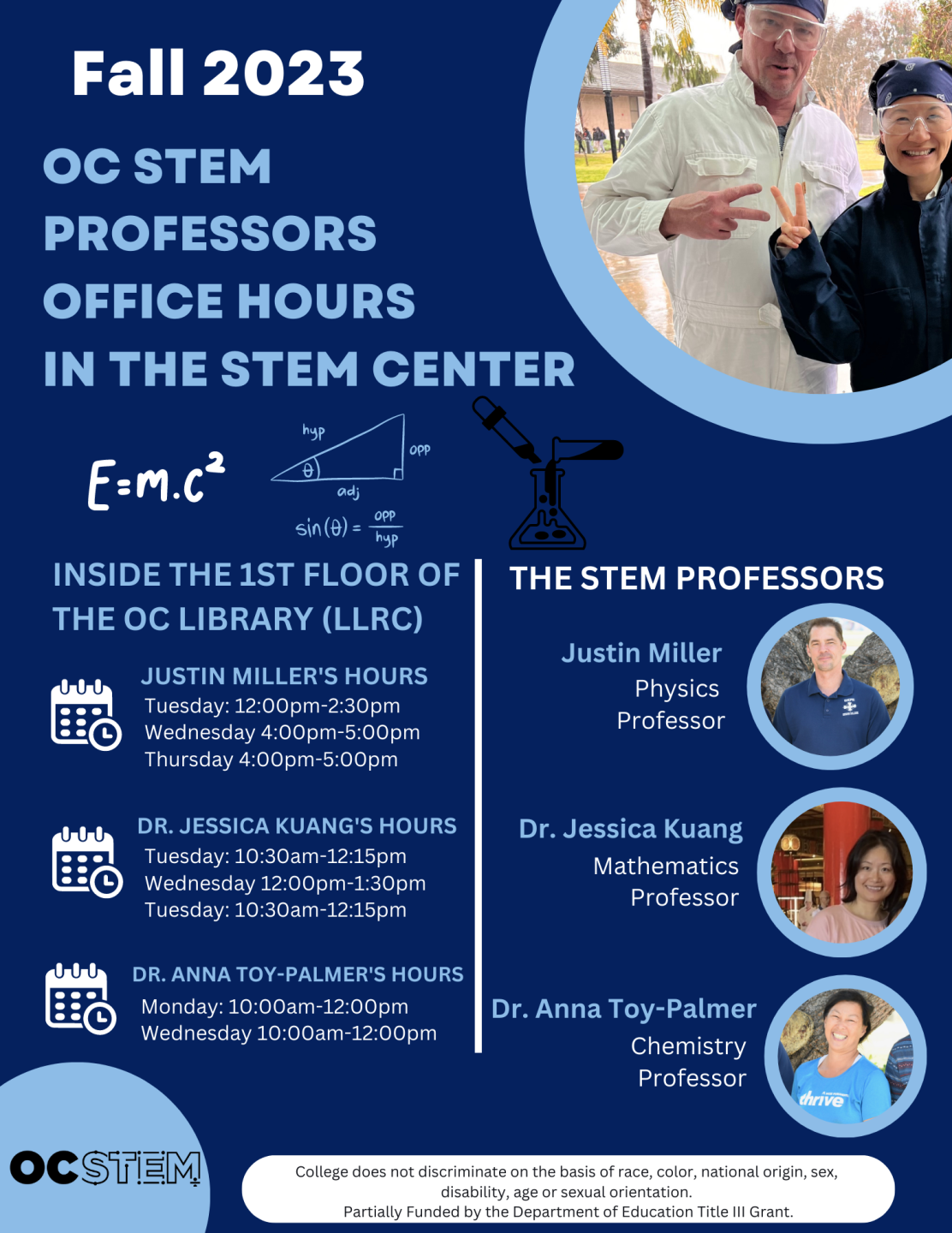 Fall 2023 University Transfer Center Workshops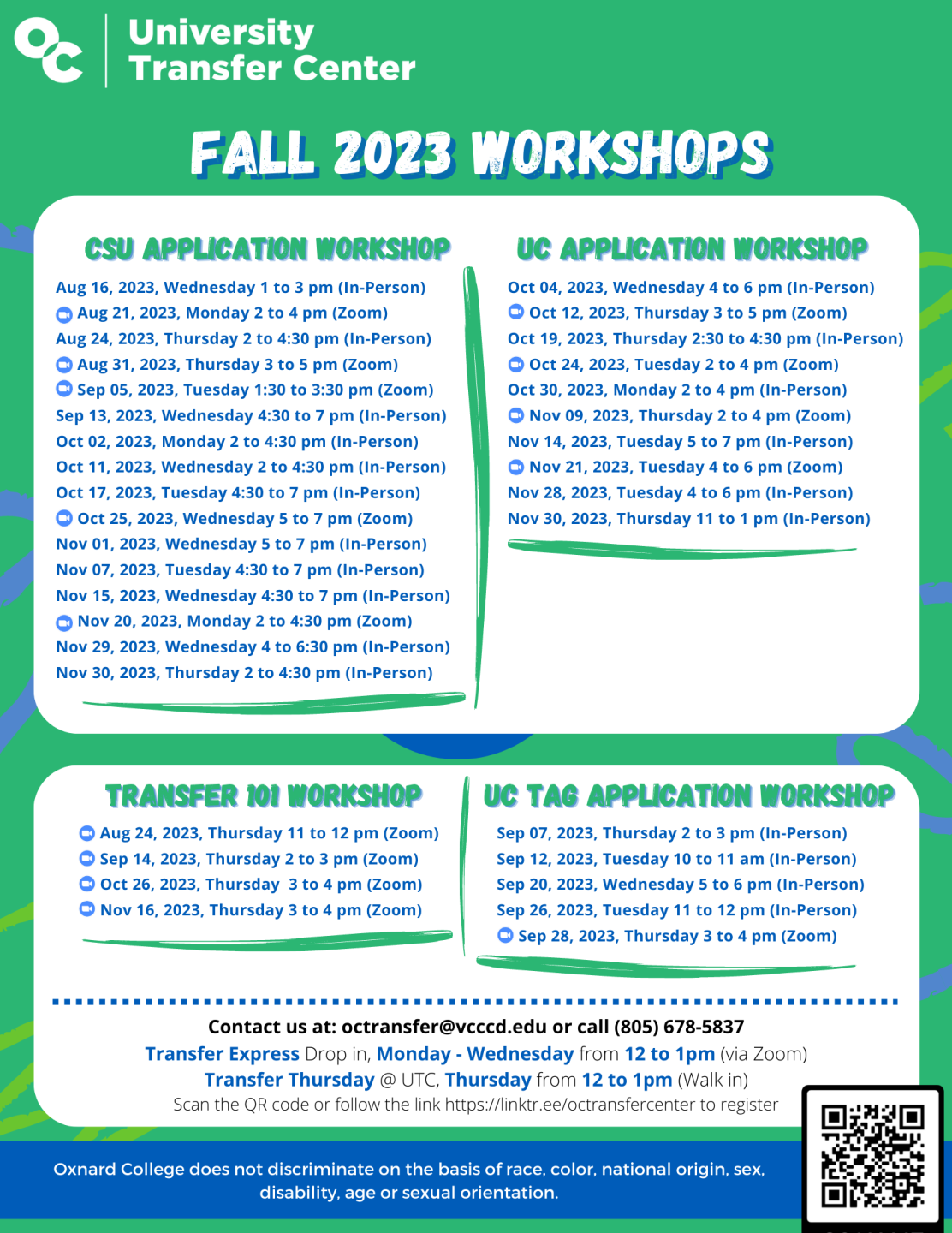 Welcome to the OC STEM Center Services and School of STEM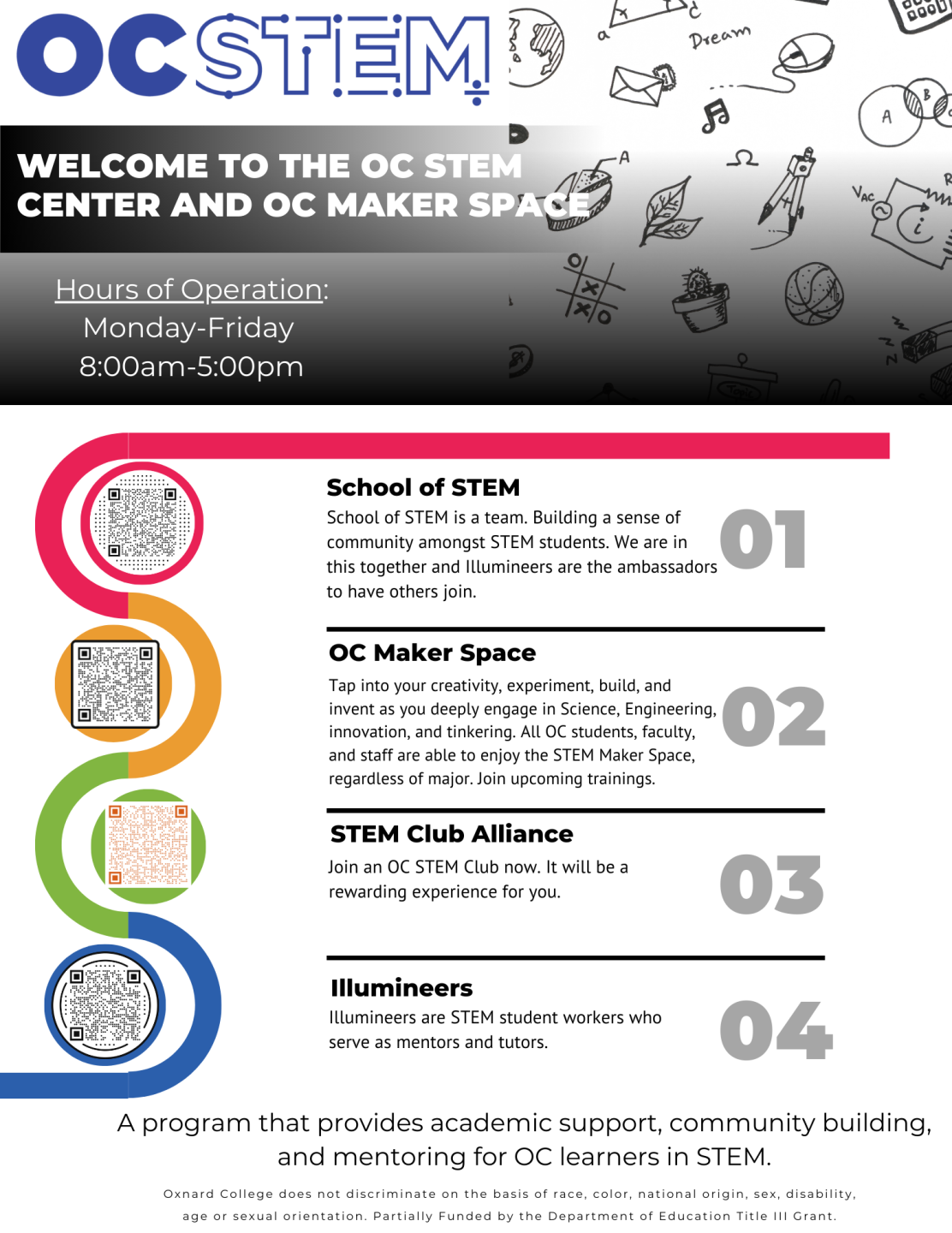 Invitation for Cafecito con OC Career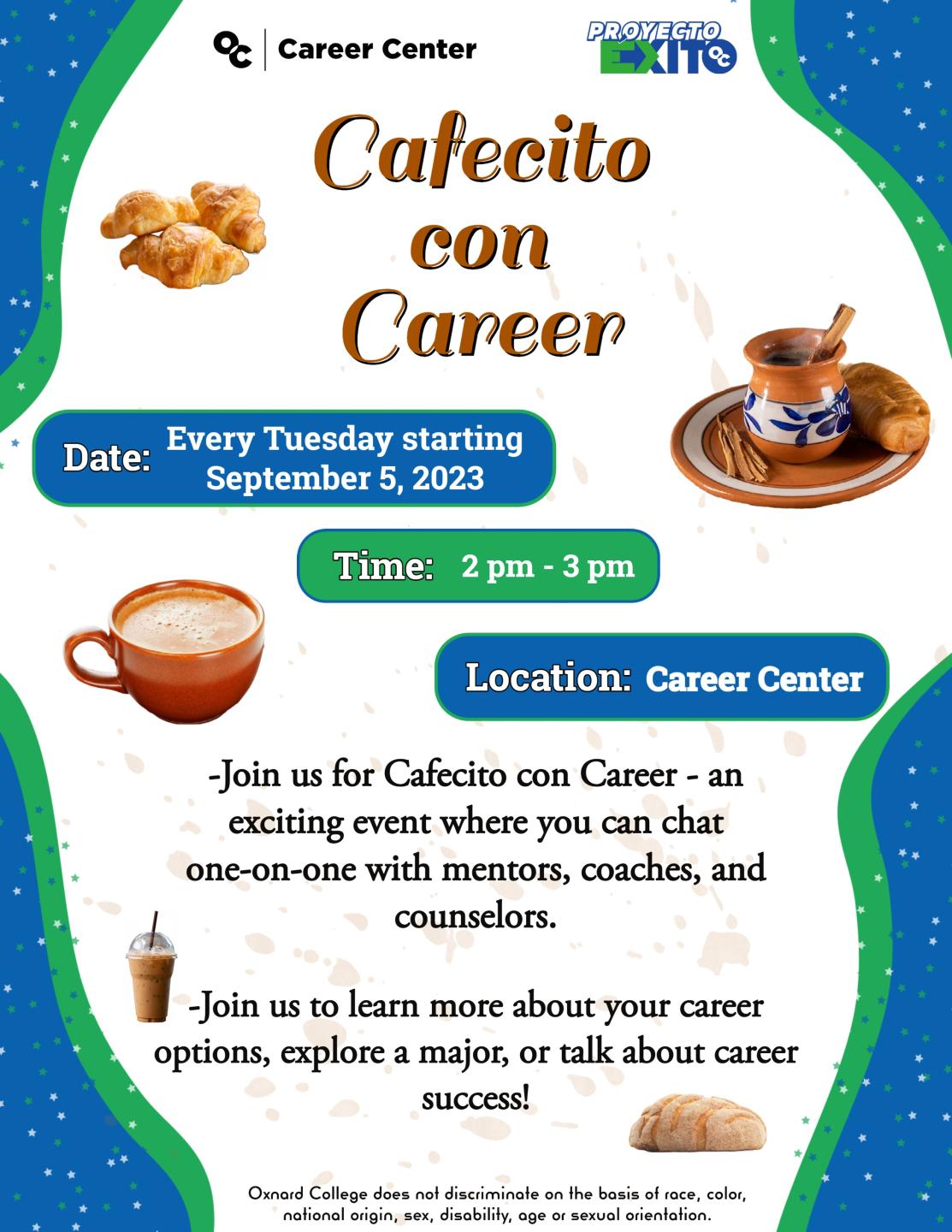 OC Tutoring Center Appointments and FREE Tutoring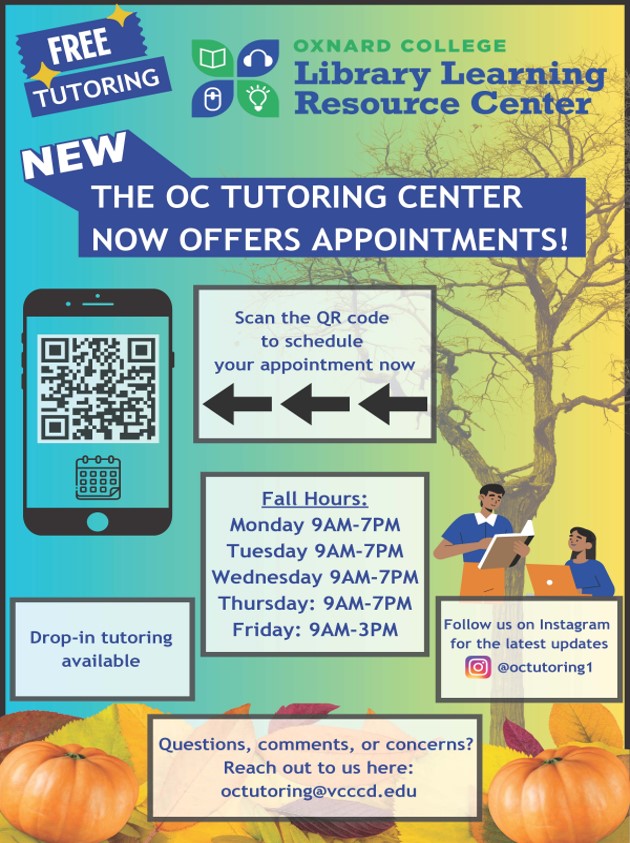 OC Rainbow Café Invitation Facilitated by Sylvia Lenhardt, AMFT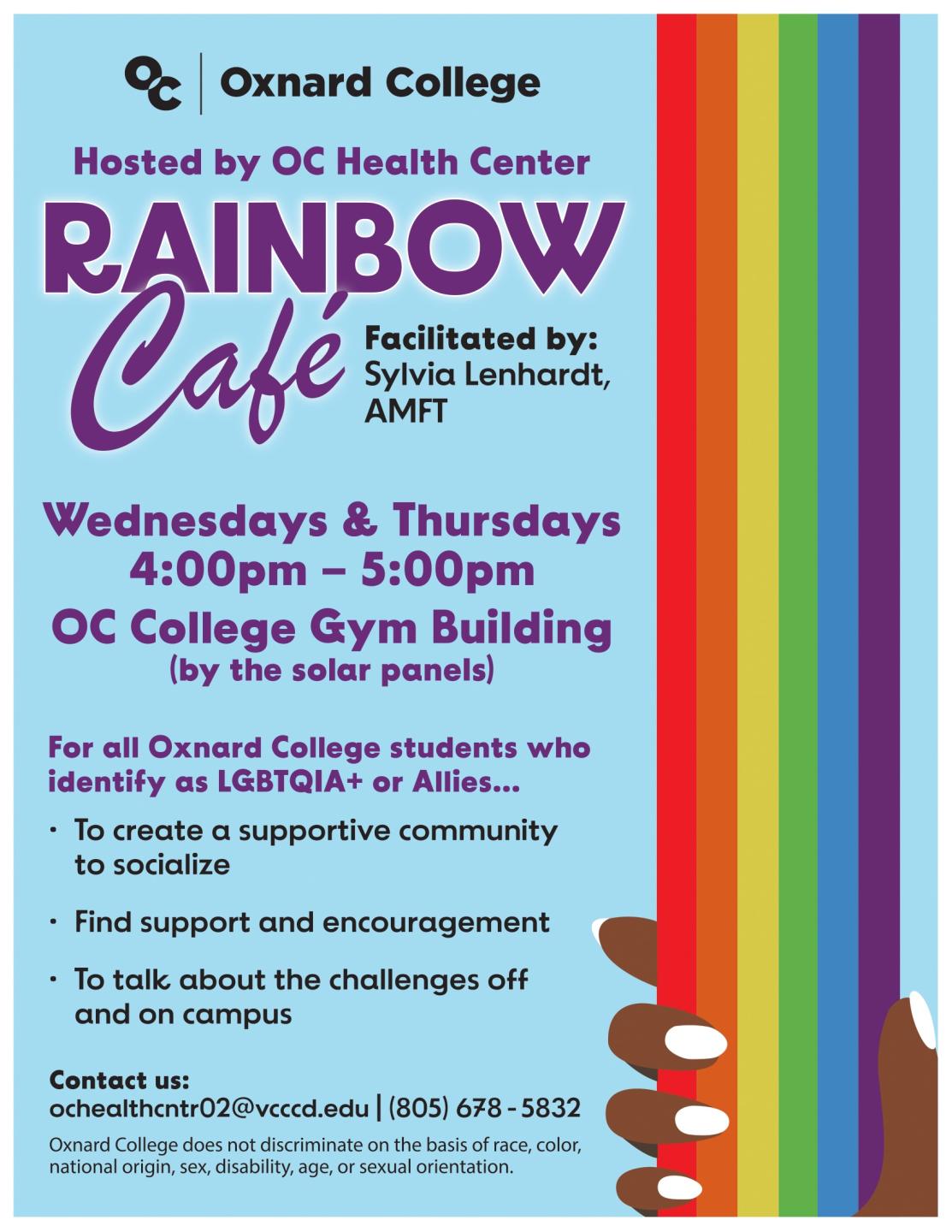 OC Library (LLRC) Monthly Newsletter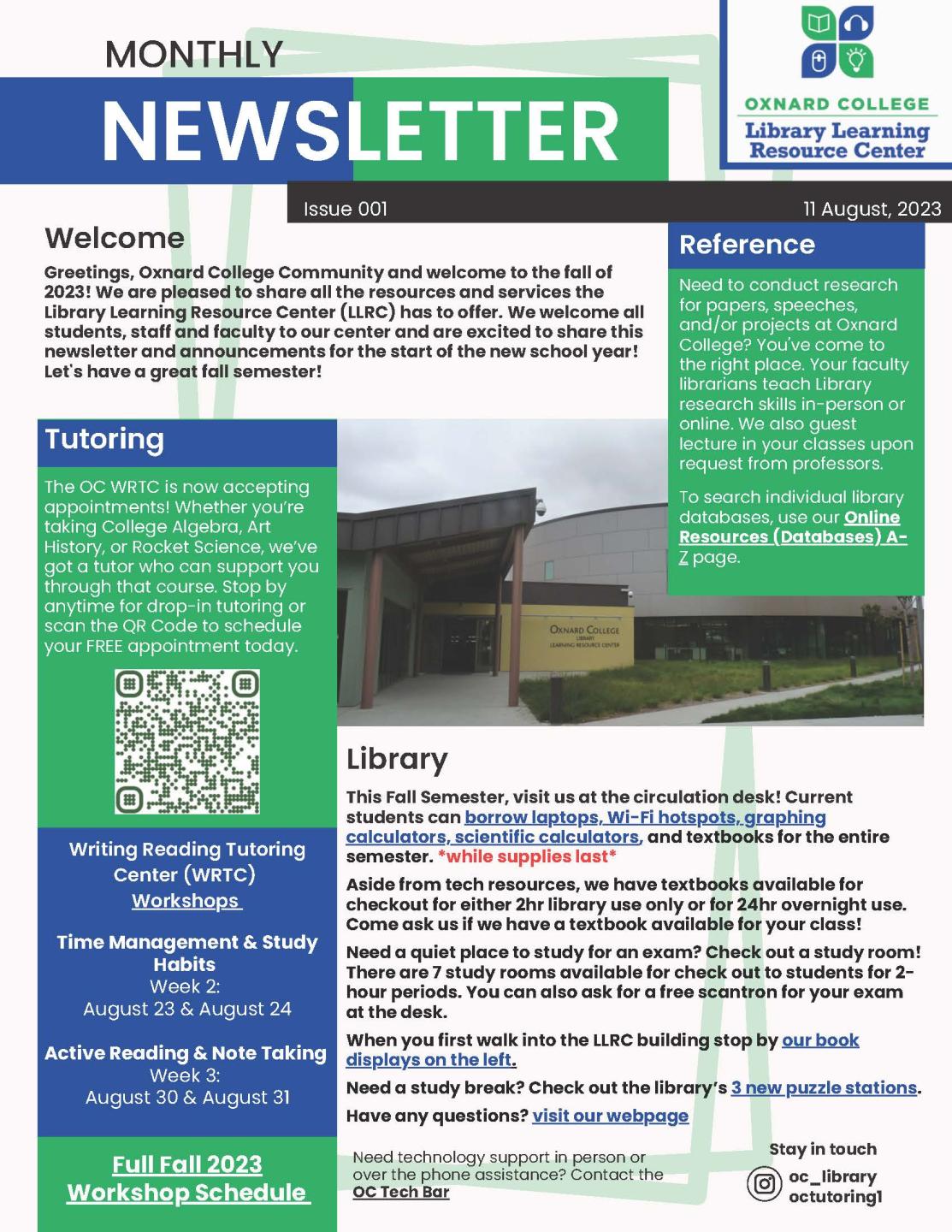 LGBTQIA+ Support Groups Rainbow Cafe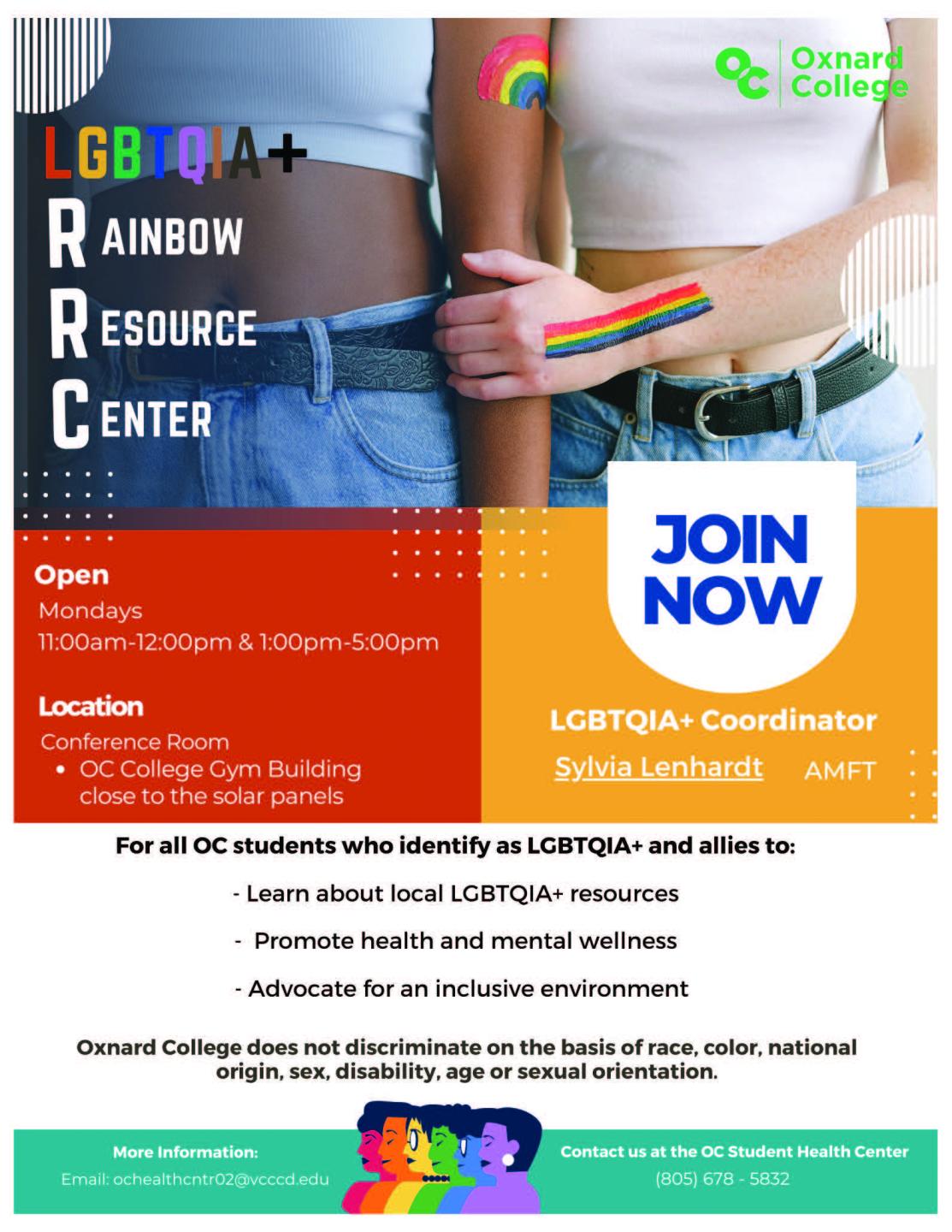 OC Test Proctoring Center Available at the Library (LLRC)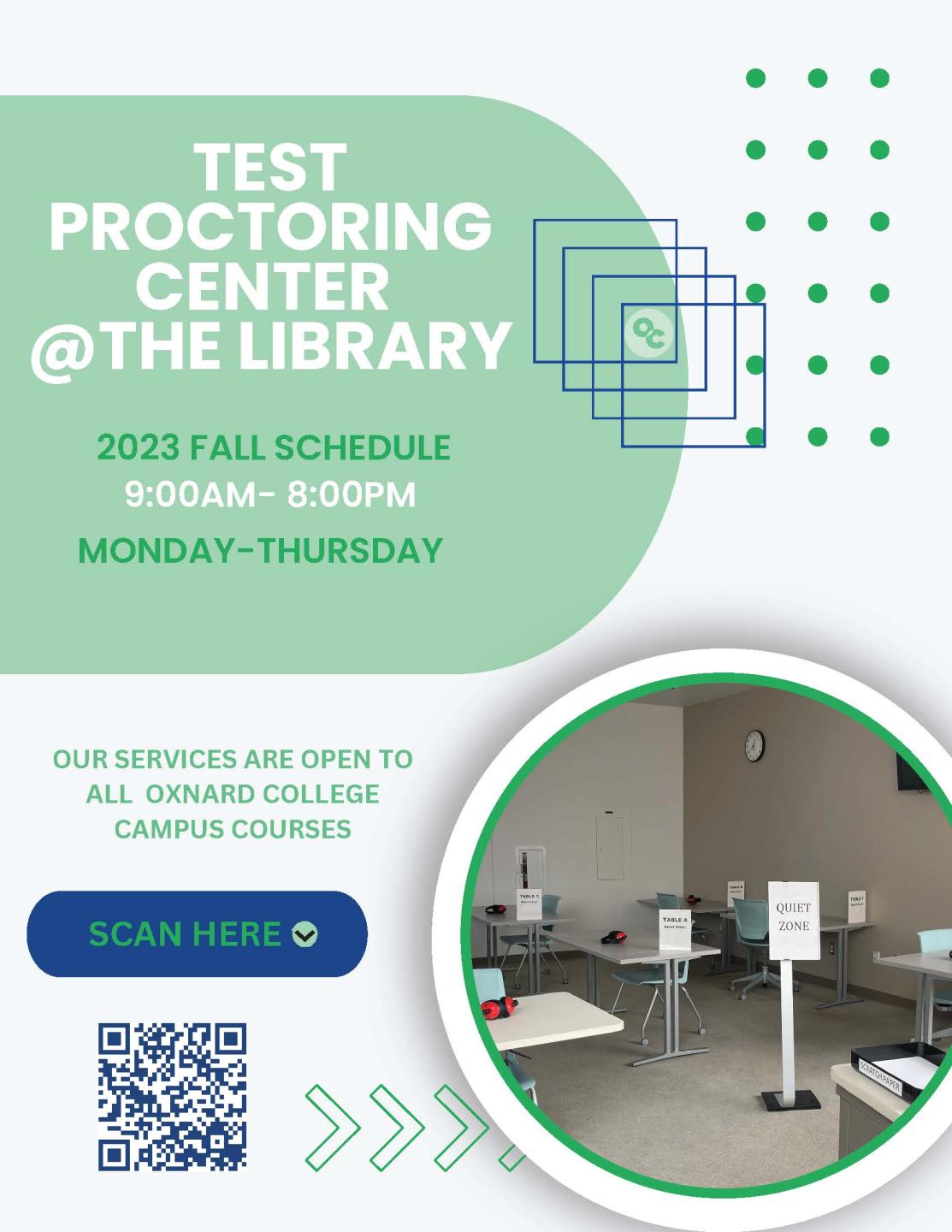 Fall 2023: OC Library Learning Resource Center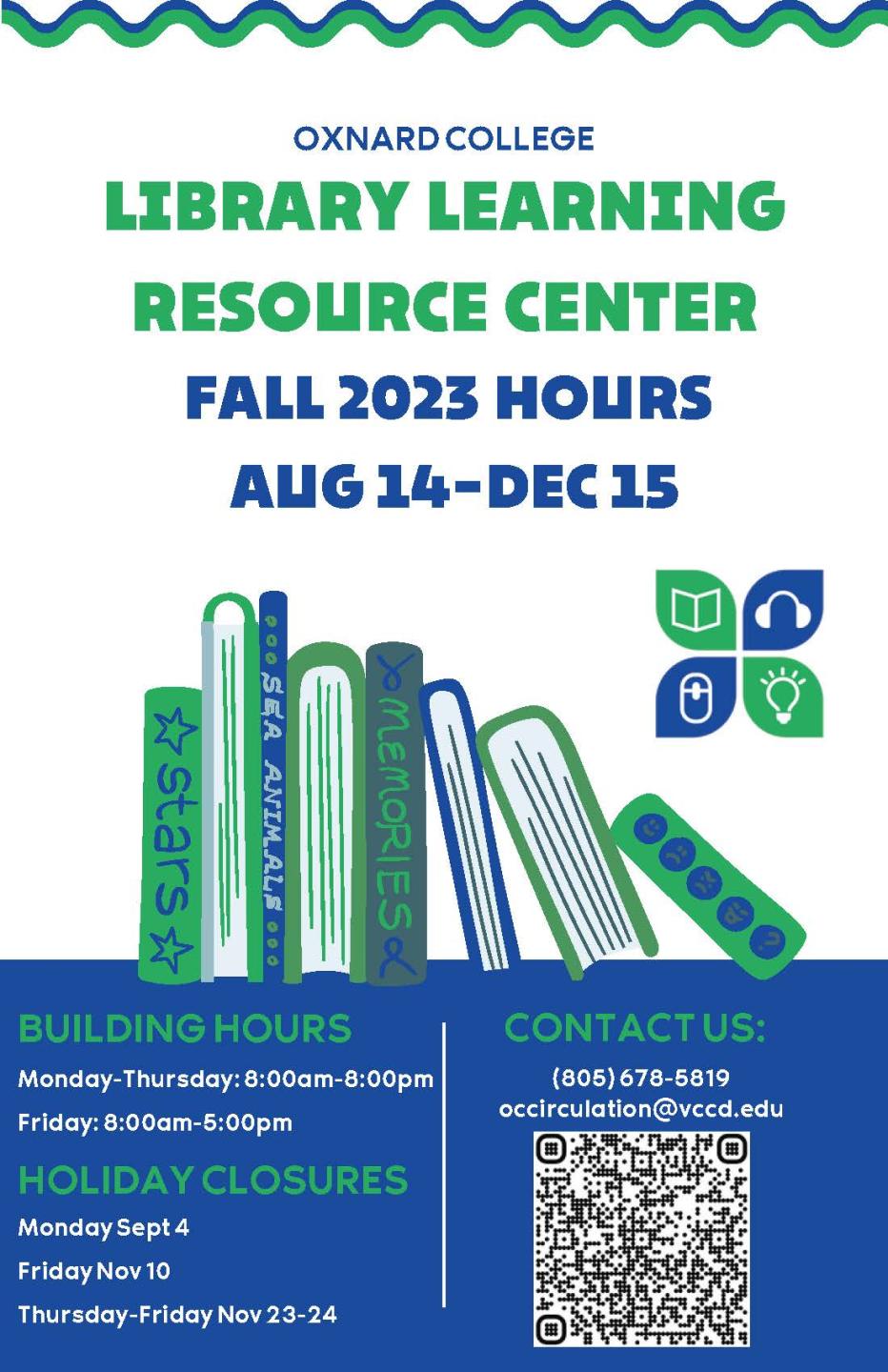 Join a STEM Club Everyone is Welcome
FREE Transportation for students with OC Official ID Card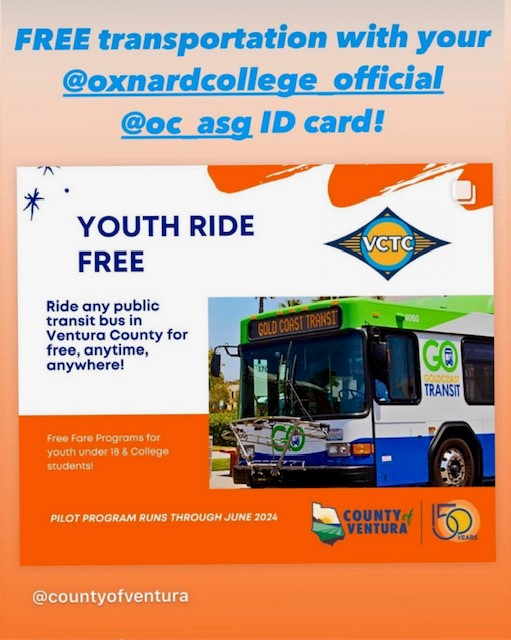 Fall 2023 Condor Connections Invitation