Invitation to the C6: LSAMP Materials Science Presentation
UCLA Engineering Day for Prospective Transfer Students
Biotech Internships for Undergrads Please register at:
https://lu.ma/BioFutures_Showcase2023
Congratulations to our OC STEM Student Nouh Sepulveda for being 1 of 3 VCCCD students to win the 2023 IEEE-BV Scholarship and the recipient of the Jaguar Courage Award presented during the OC Day of the Dead event. Way to go Nouh! :)
 Fall 23: November School of STEM Workshop Schedule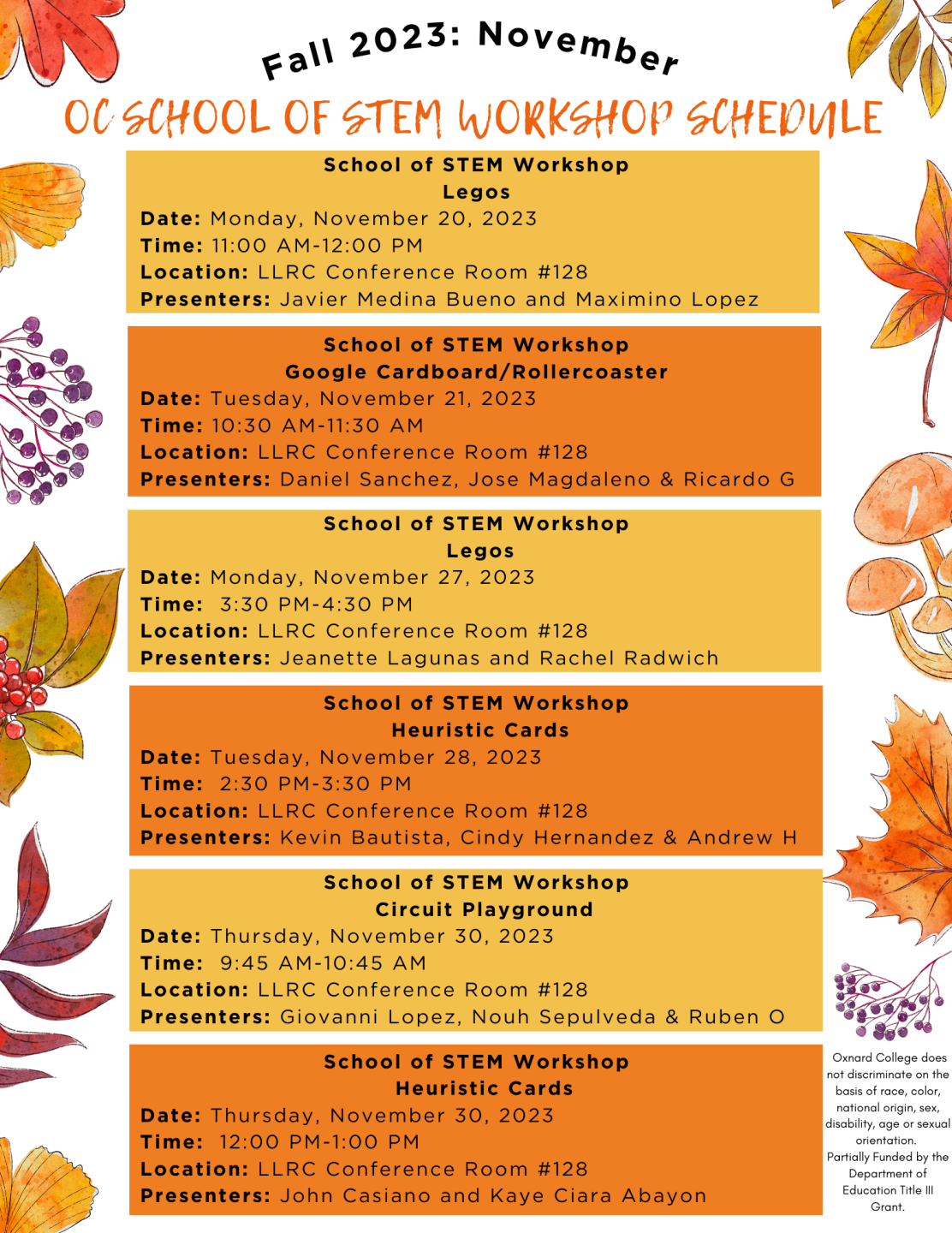 November 21, 2023 
On The Spot Admissions with CSU Channel Islands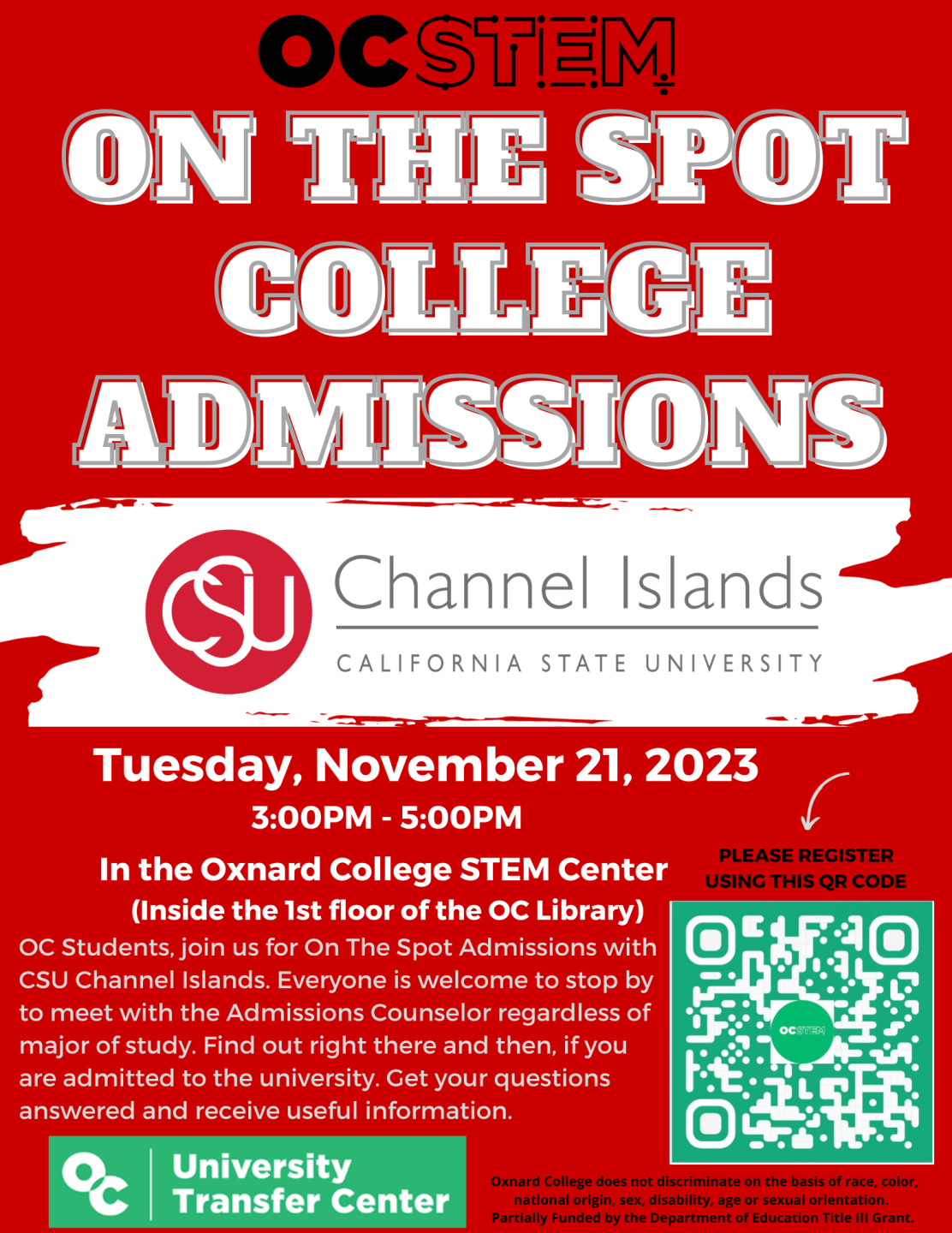 Fall 23: Transfer Events November Calendar of Events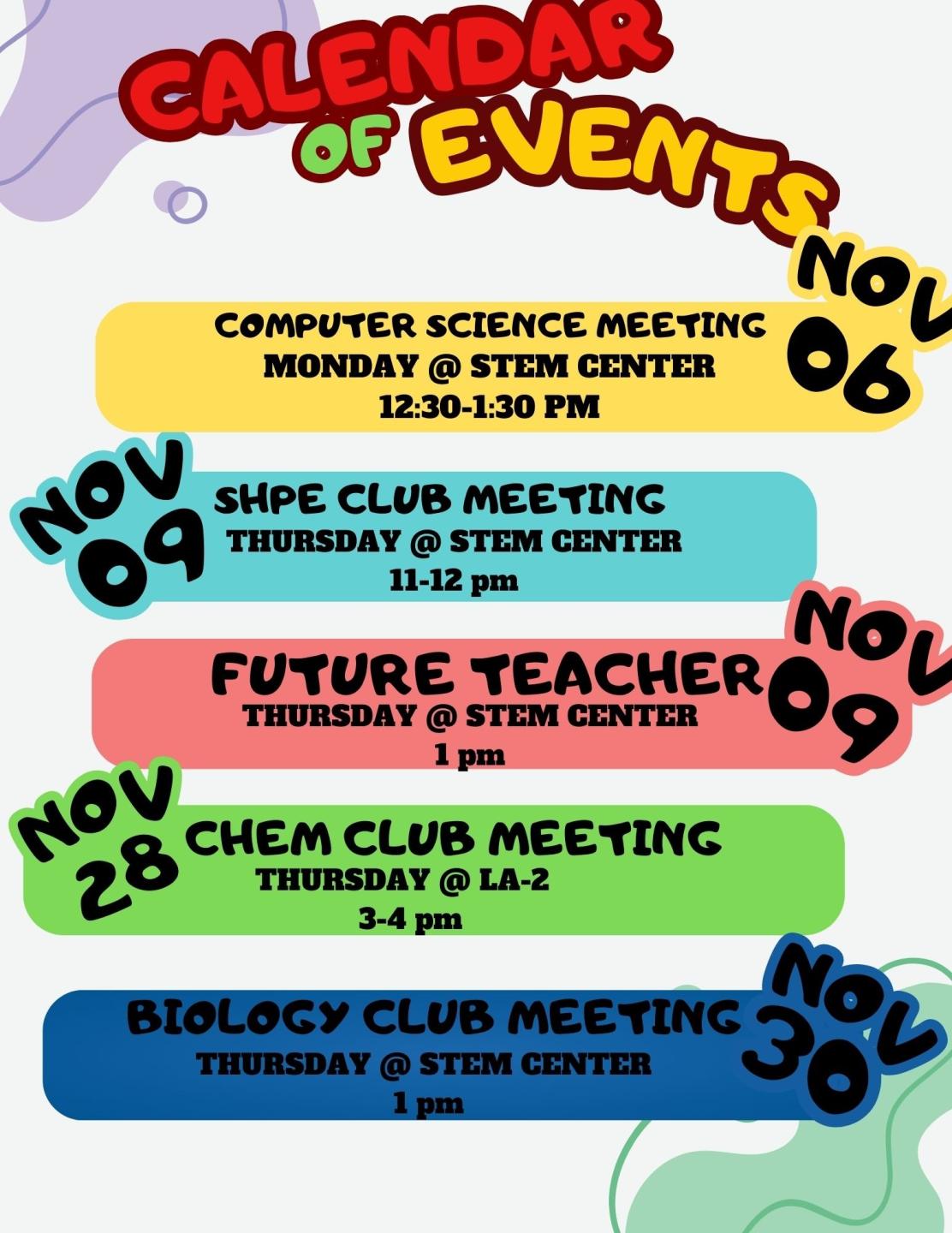 Fall 23: School of STEM Events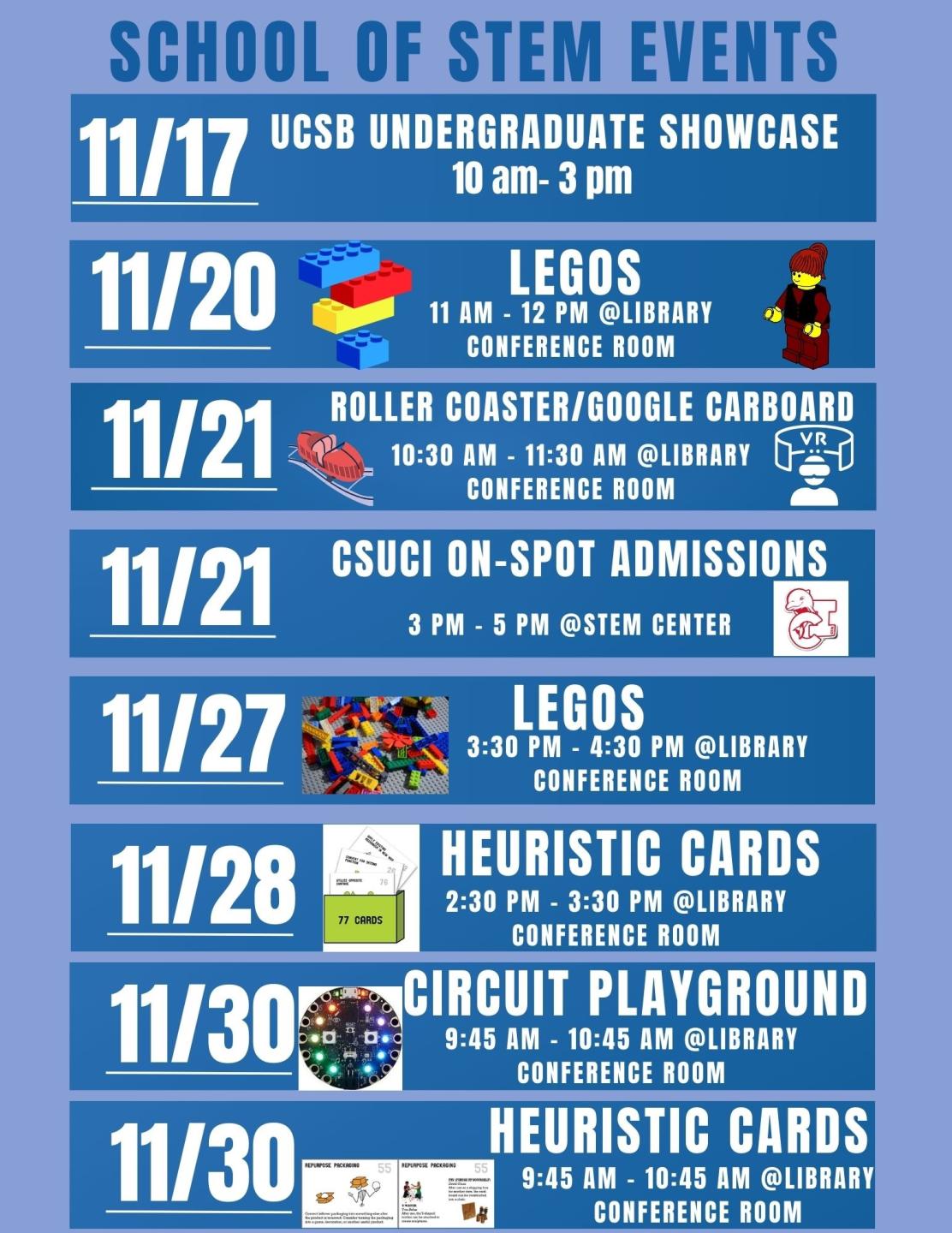 OC Transfer Coach in the Library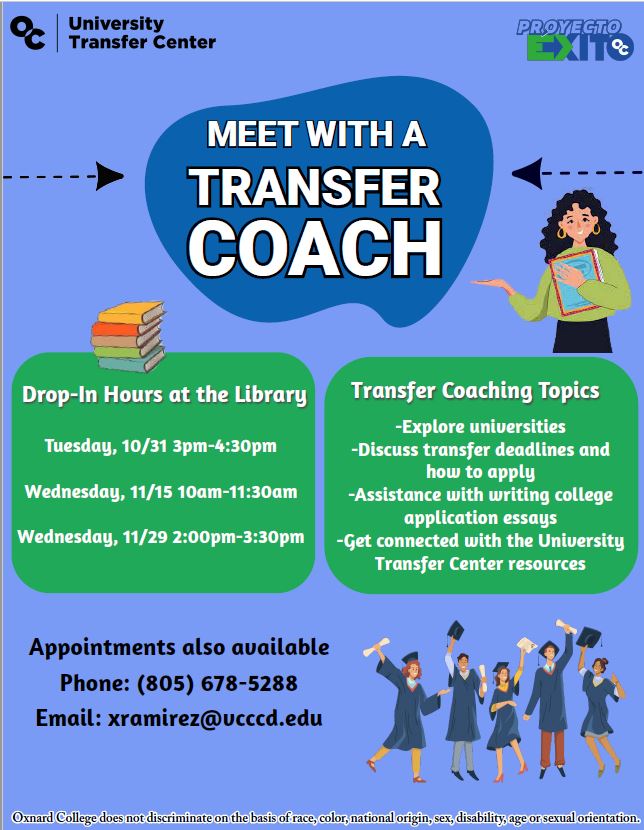 COMPASS Program Invitation to Participate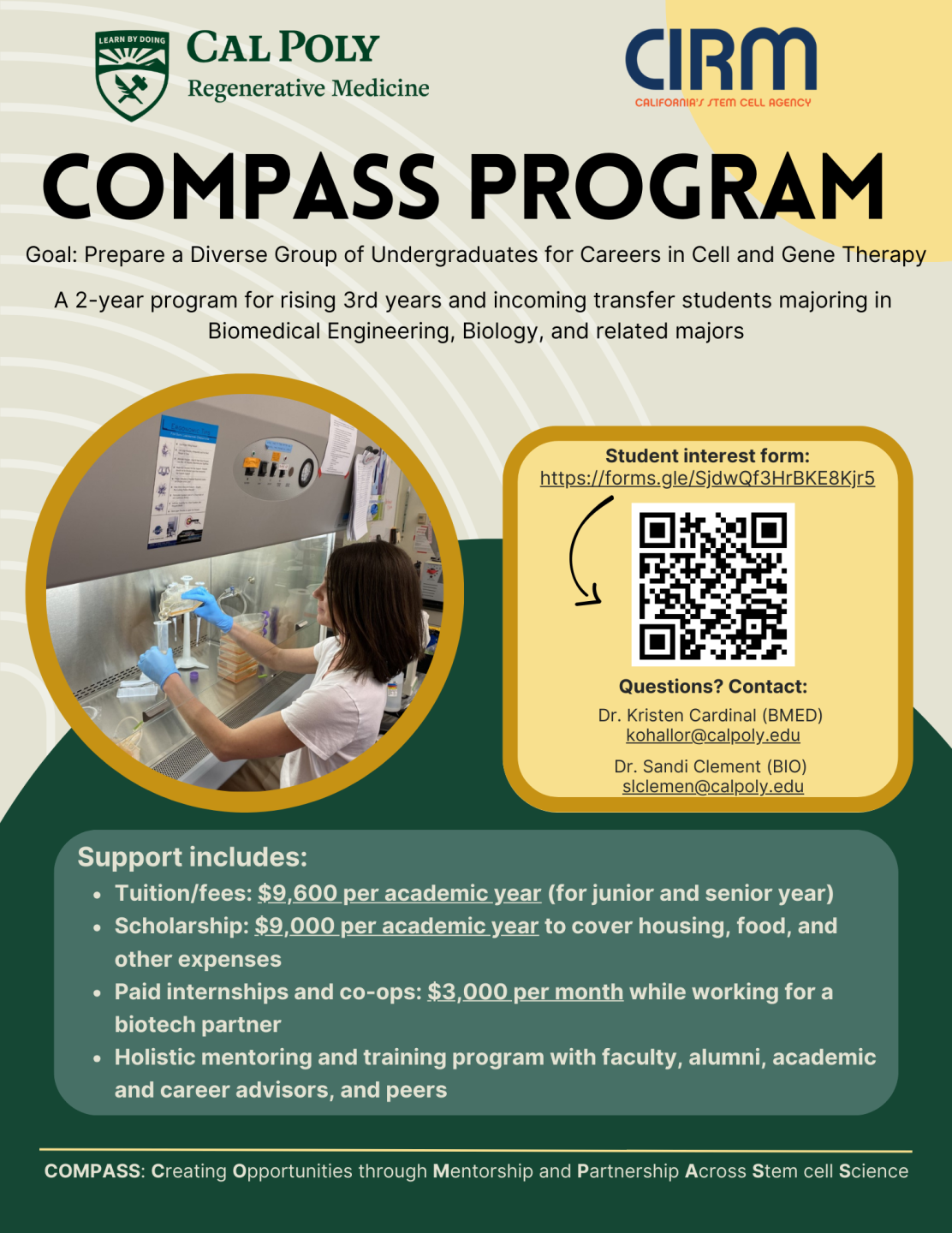 OC School of STEM: LEGO Mindstorm Workshop Invitation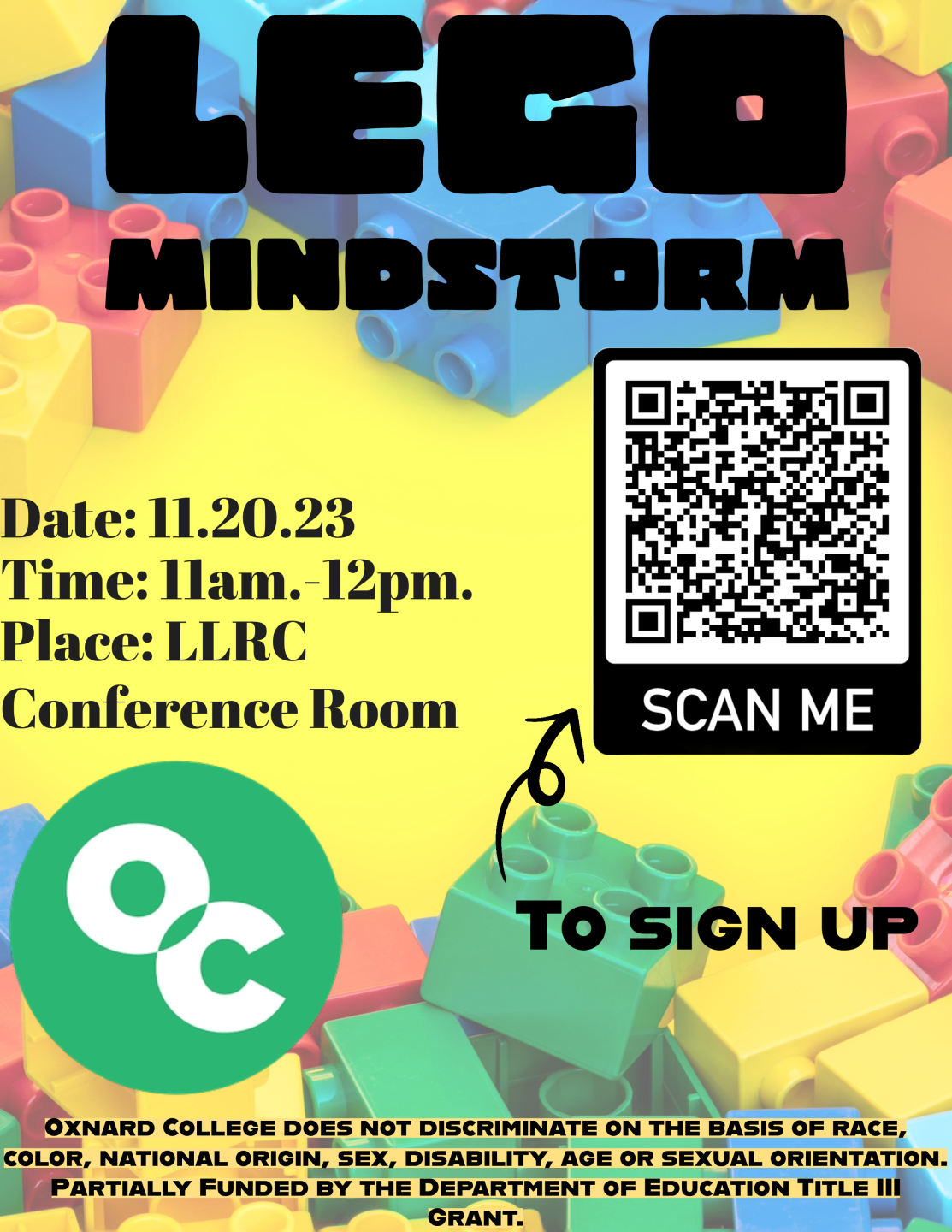 OC School of STEM: Circuit Playground Workshop Invitation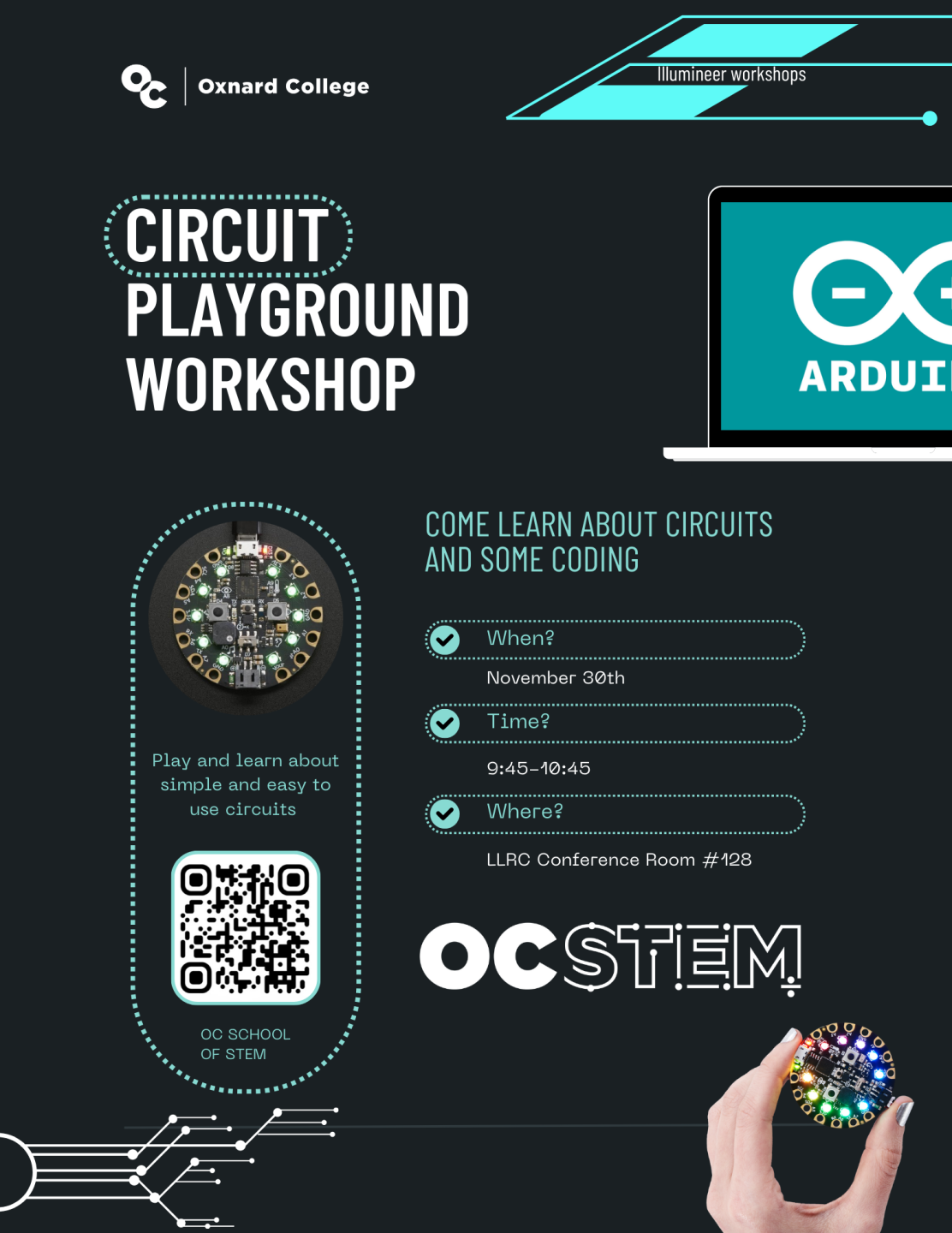 OC School of STEM: 2nd LEGO Workshop Invitation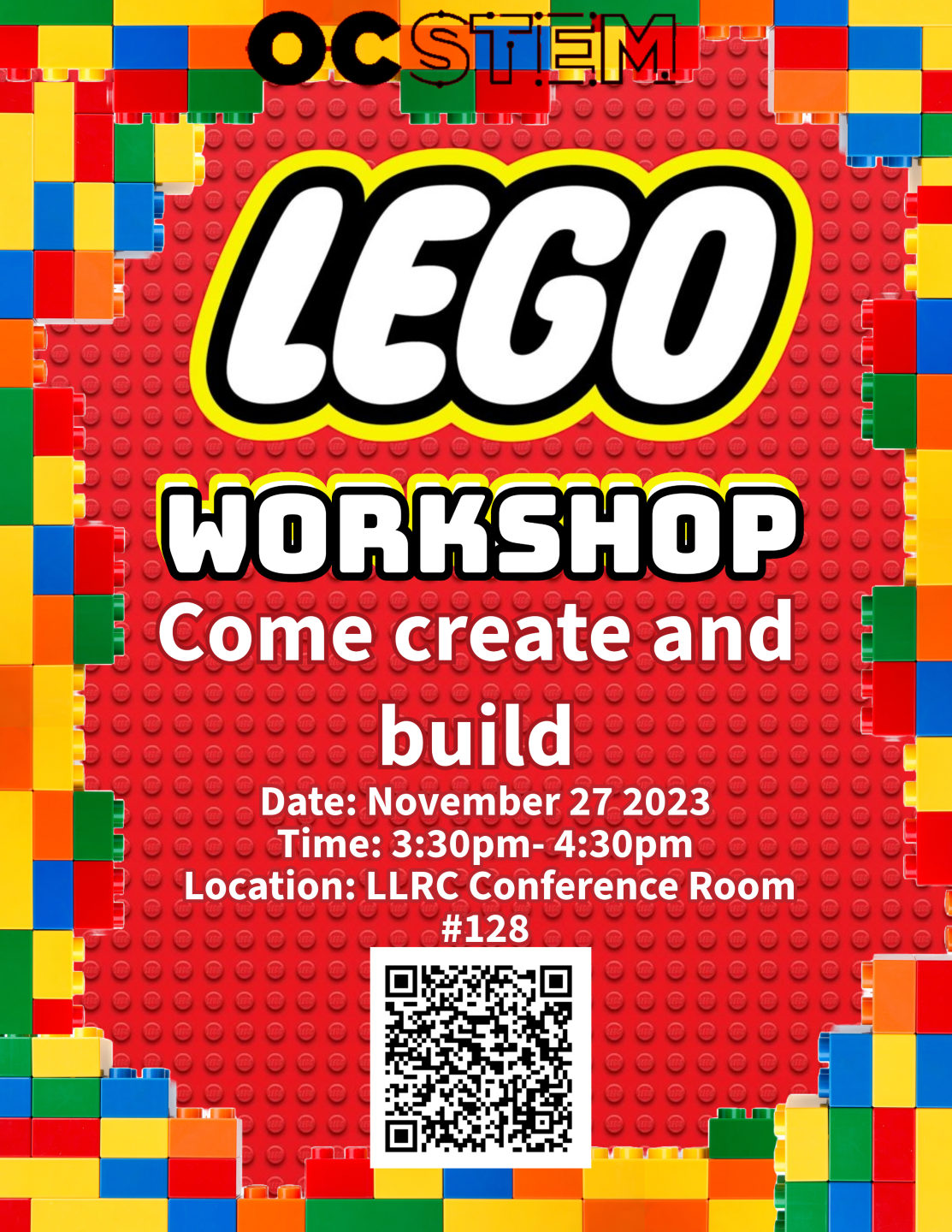 1st Annual UCSB Fall Undergraduate Research Showcase 
Pick-up the Field Trip permission slip from OC STEM.
Contact Haida with any questions: hjimenezmartinez@vcccd.edu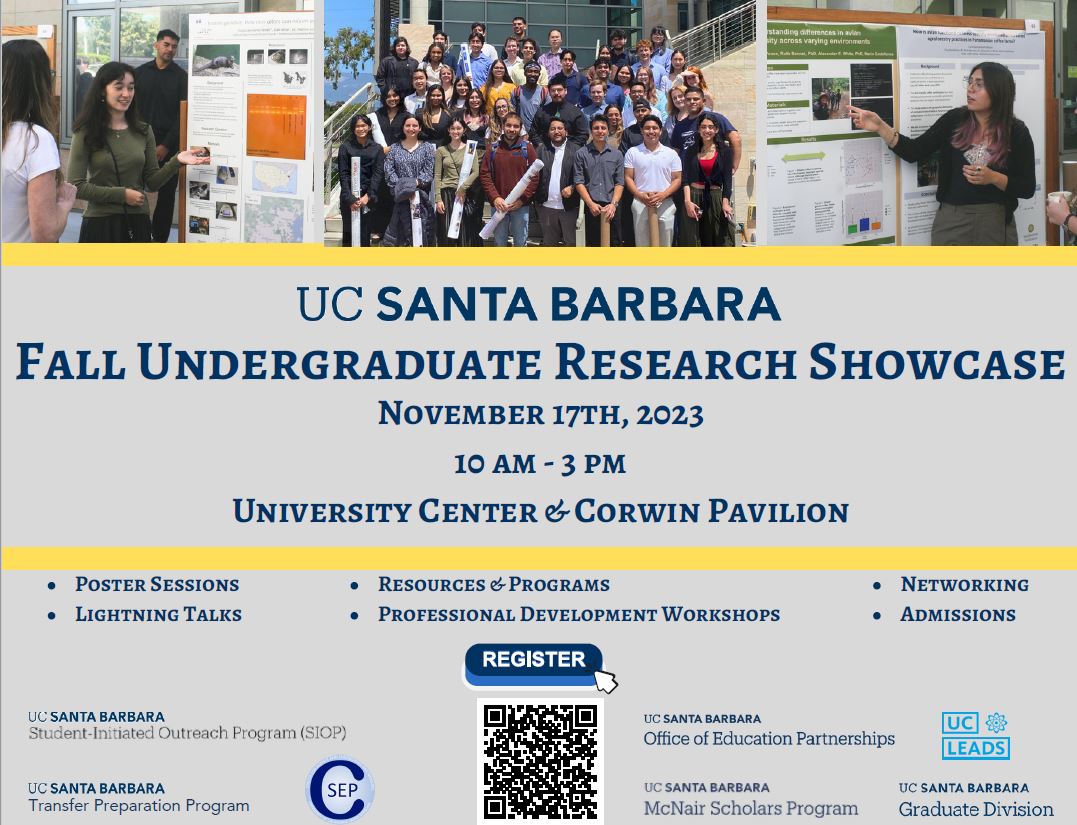 Fall 23: OC Women in STEM Club Invitation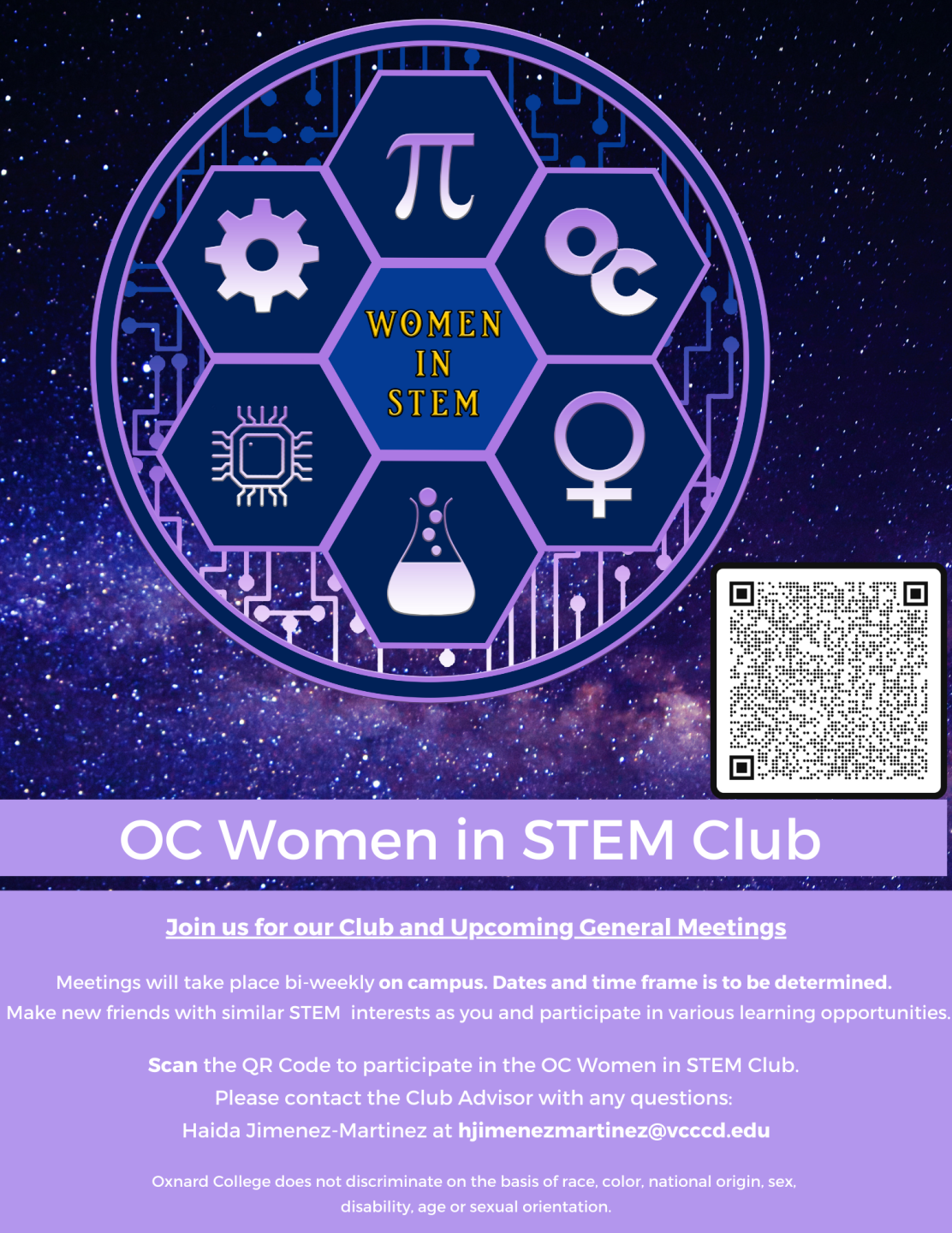 OC Future Teachers Club Invitation to Join the Club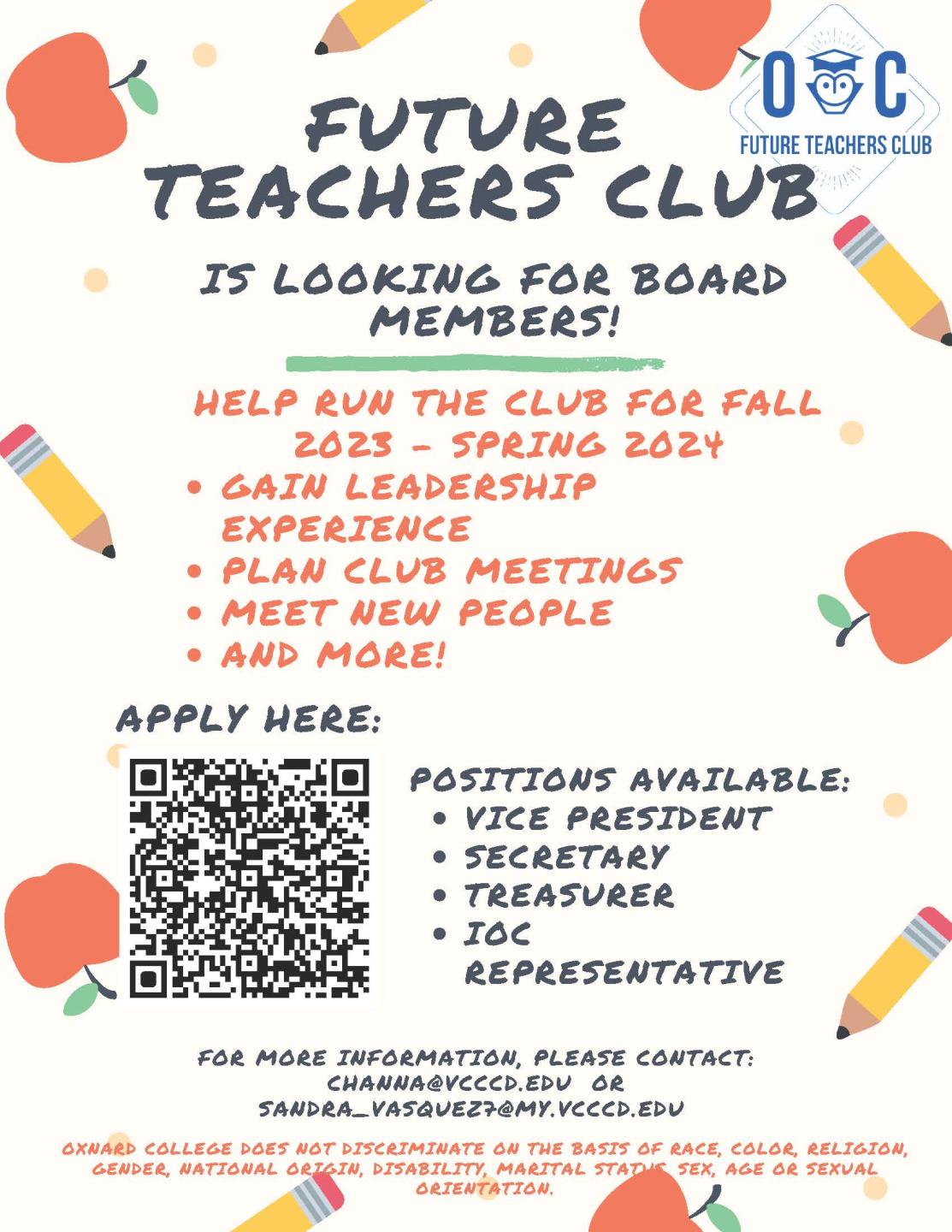 Fall 23: Society of Hispanic Professional Engineers (SHPE) Club Invitation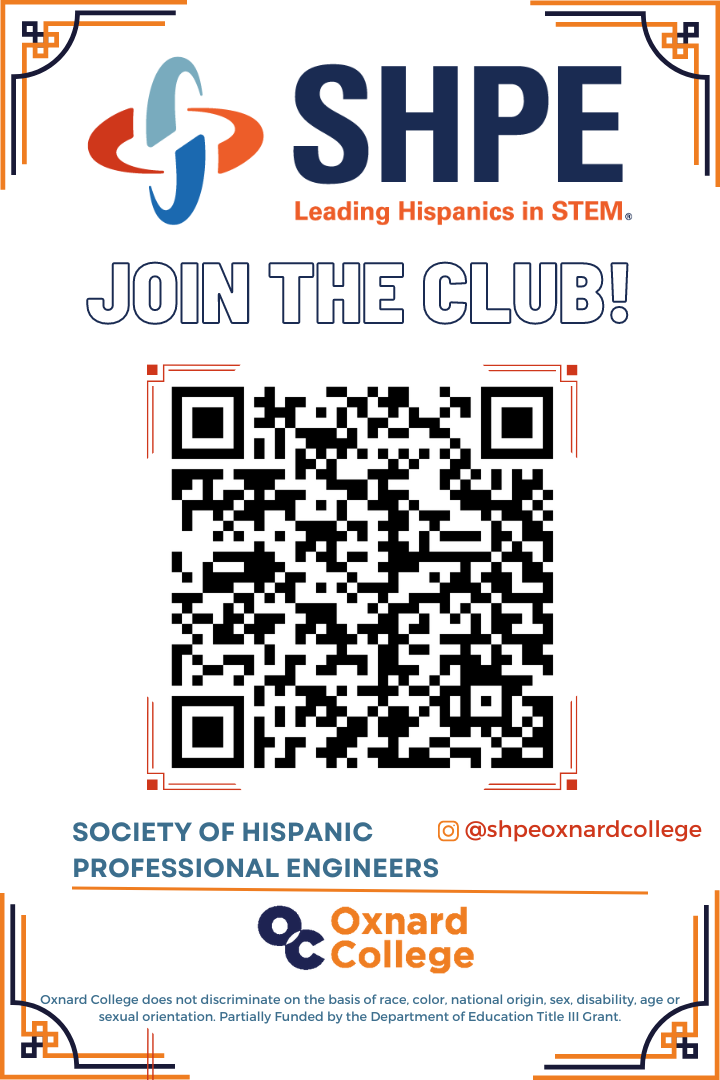 Fall 23: Computer Science Club Invitation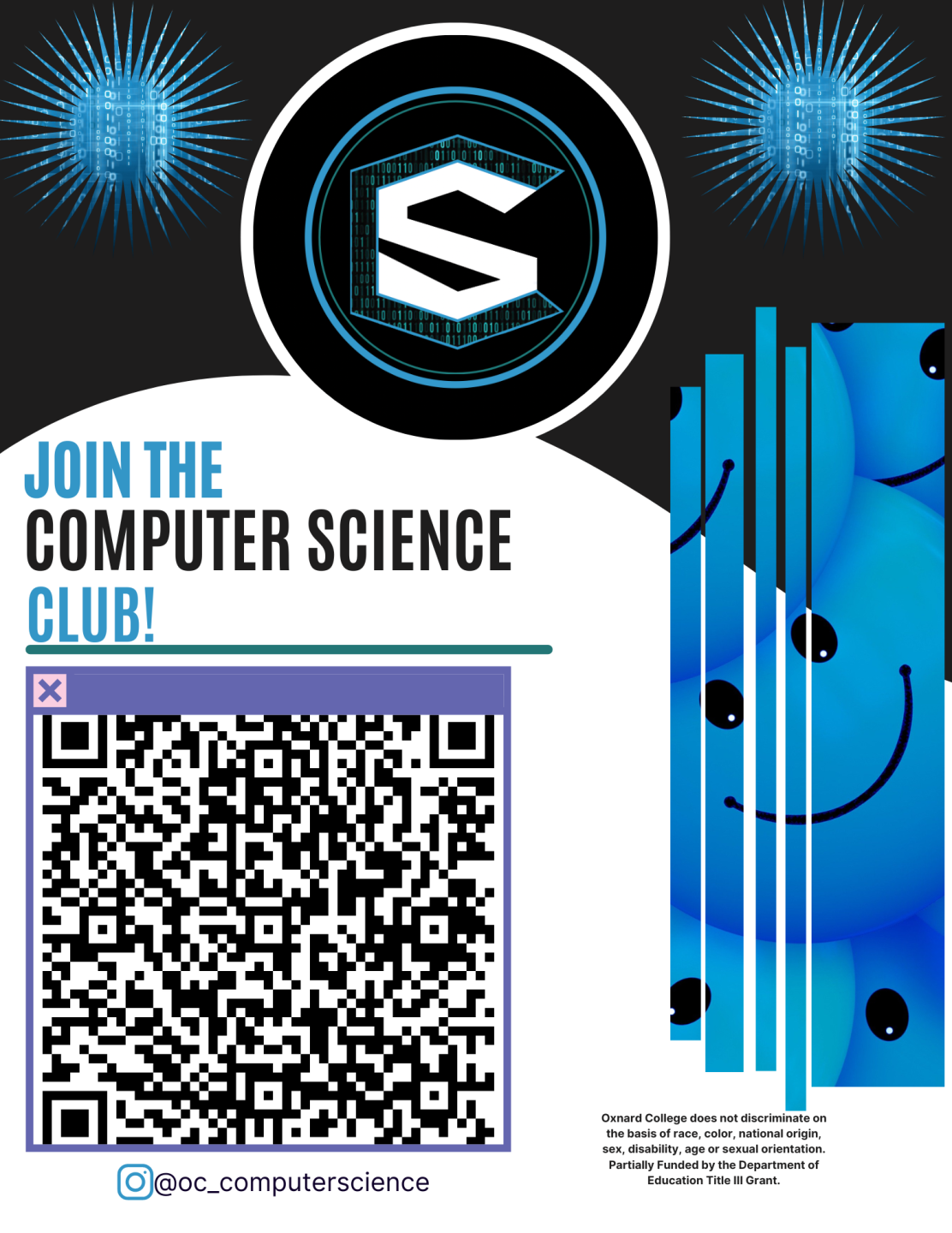 Fall 2023: OC STEM Professors Office Hours In The STEM Center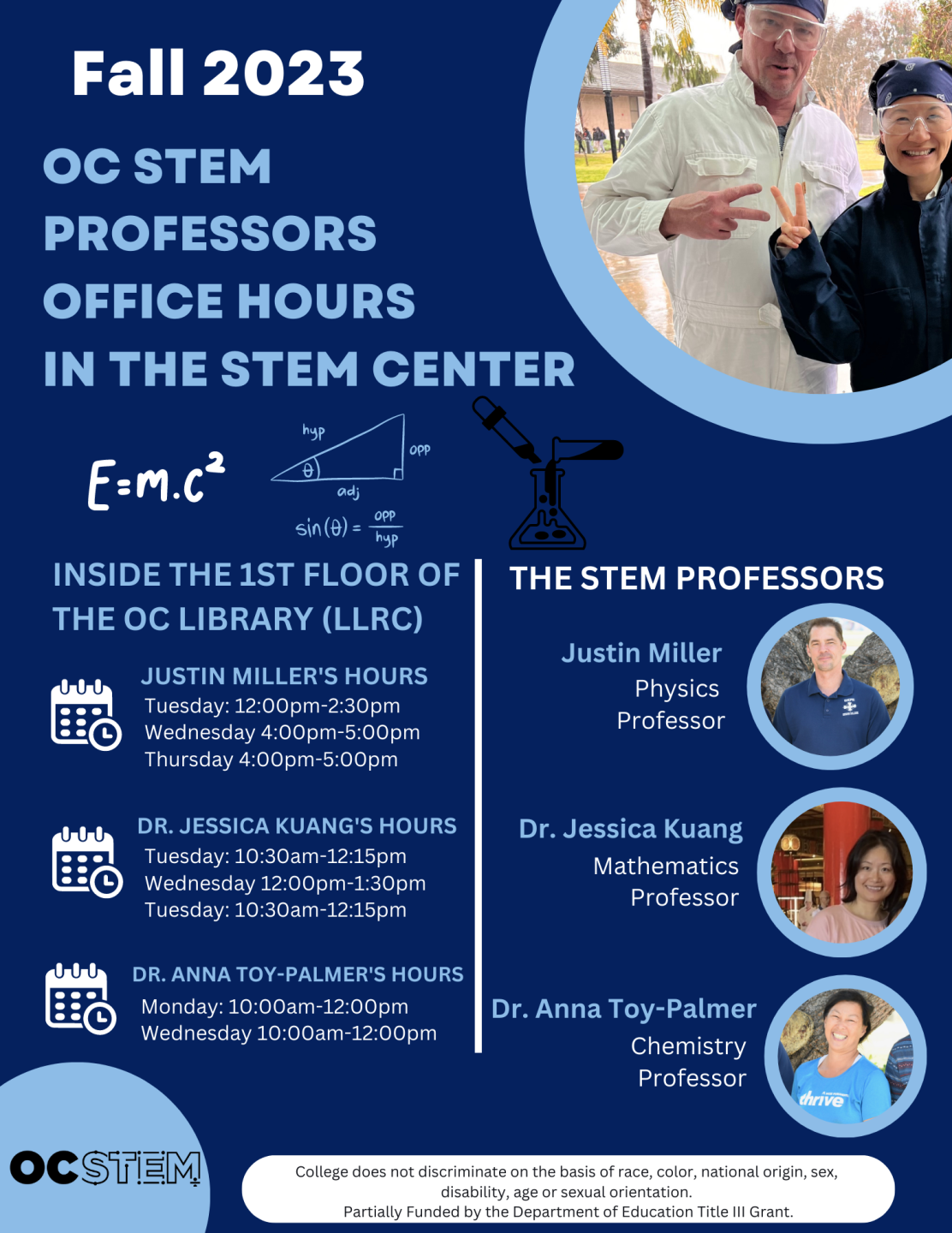 Fall 2023 University Transfer Center Workshops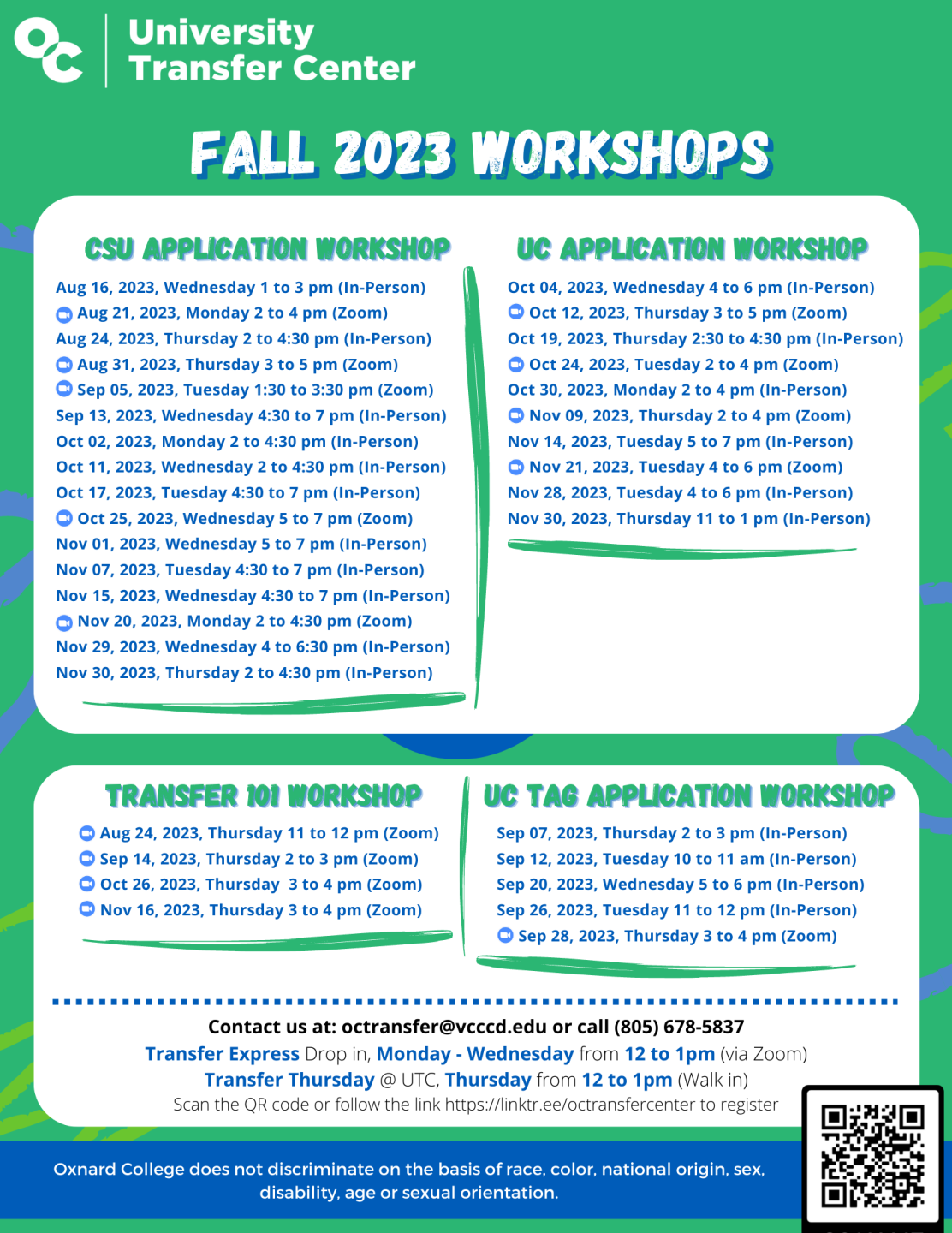 Welcome to the OC STEM Center Services and School of STEM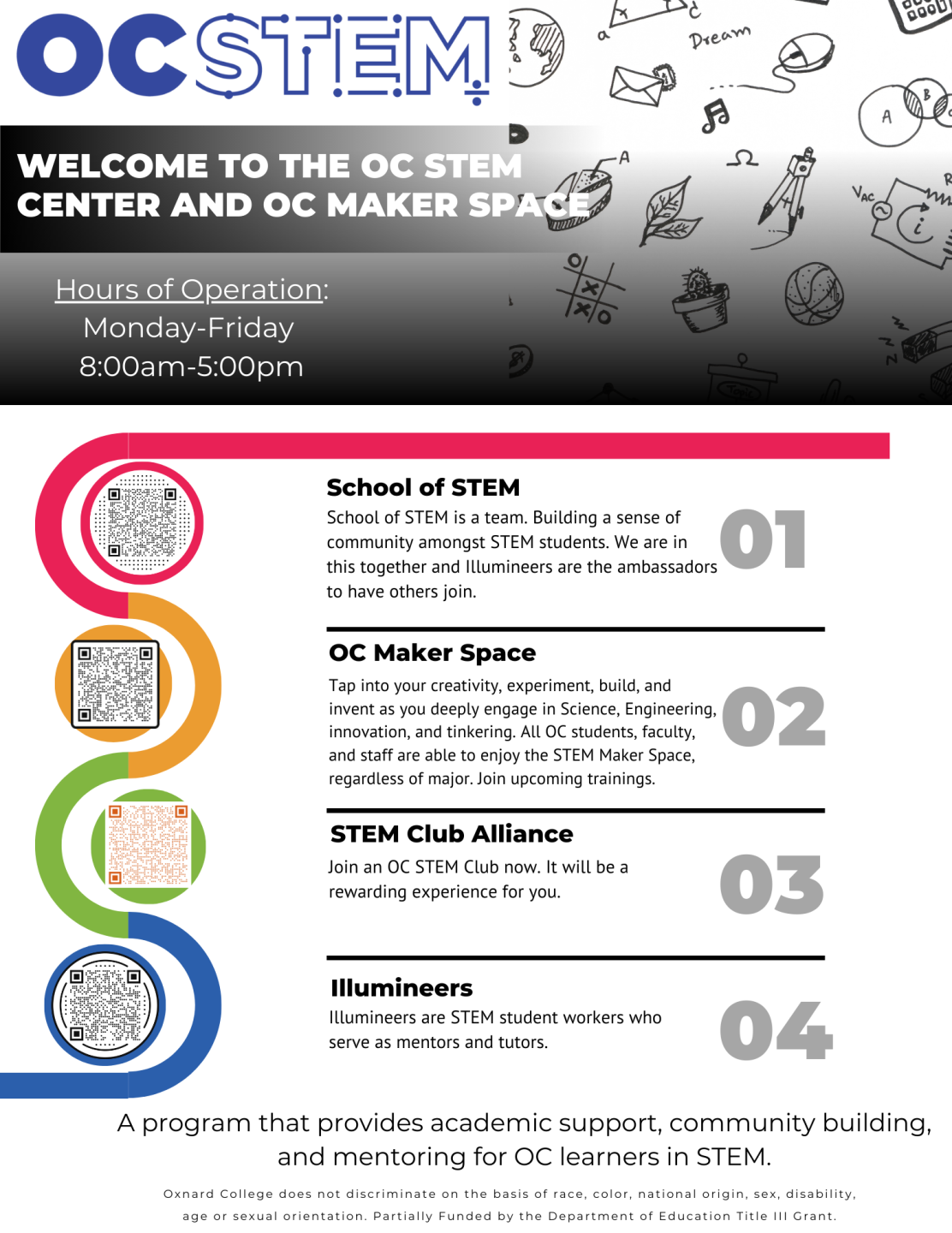 Invitation for Cafecito con OC Career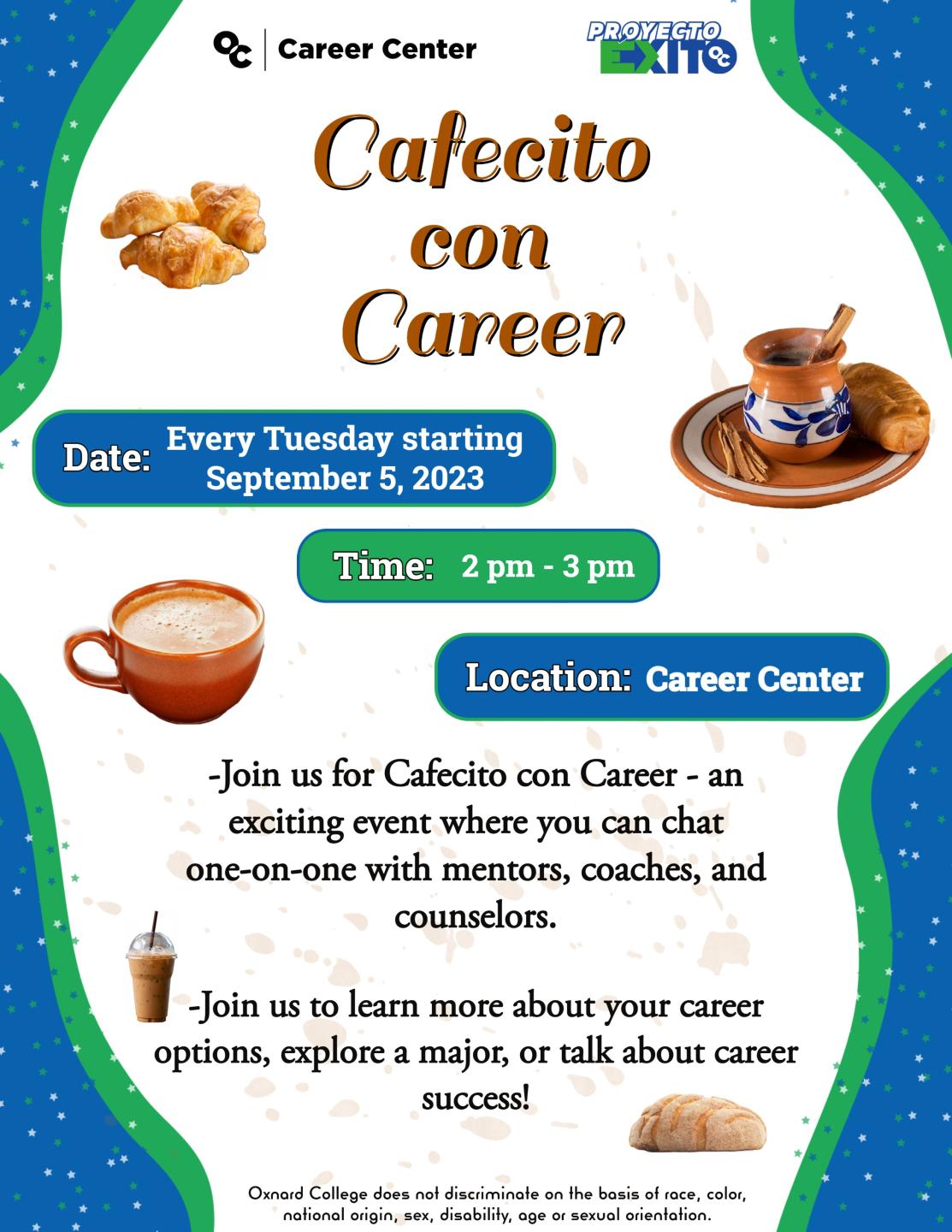 OC Tutoring Center Appointments and FREE Tutoring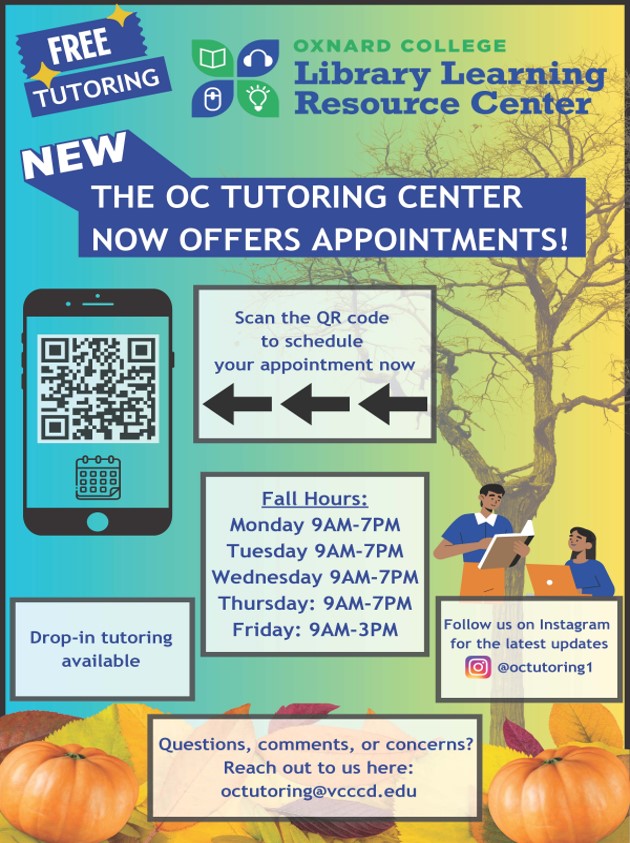 OC Rainbow Café Invitation Facilitated by Sylvia Lenhardt, AMFT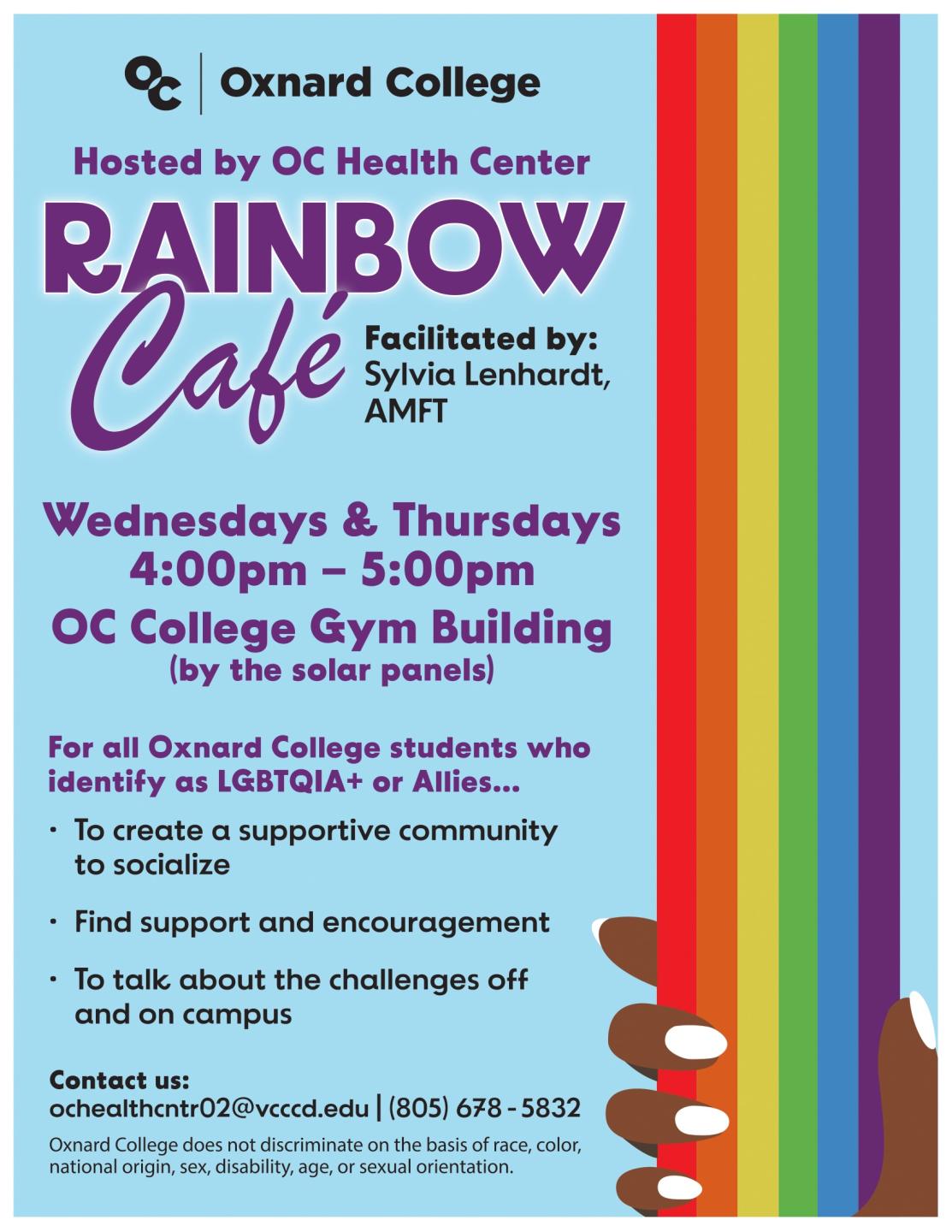 OC Library (LLRC) Monthly Newsletter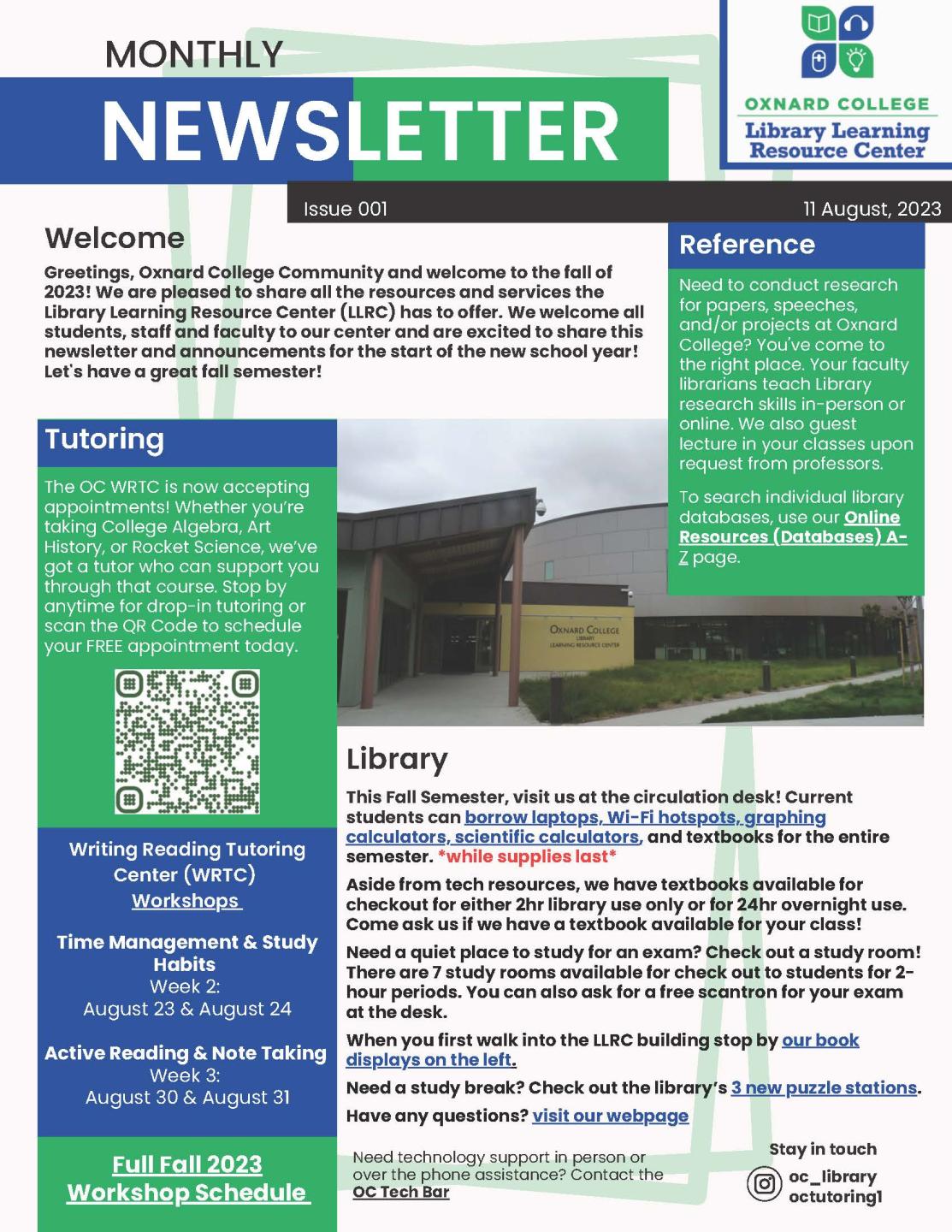 LGBTQIA+ Support Groups Rainbow Cafe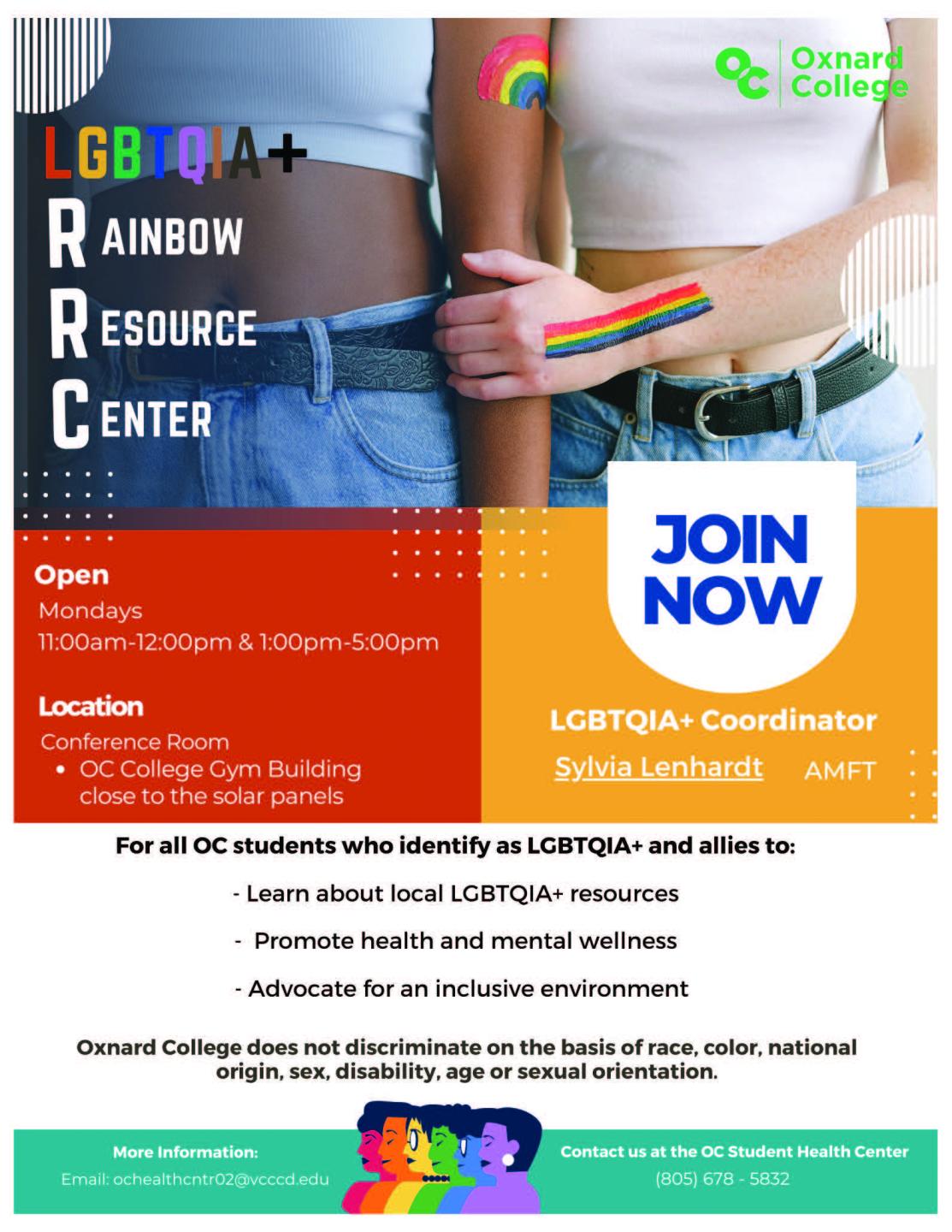 OC Test Proctoring Center Available at the Library (LLRC)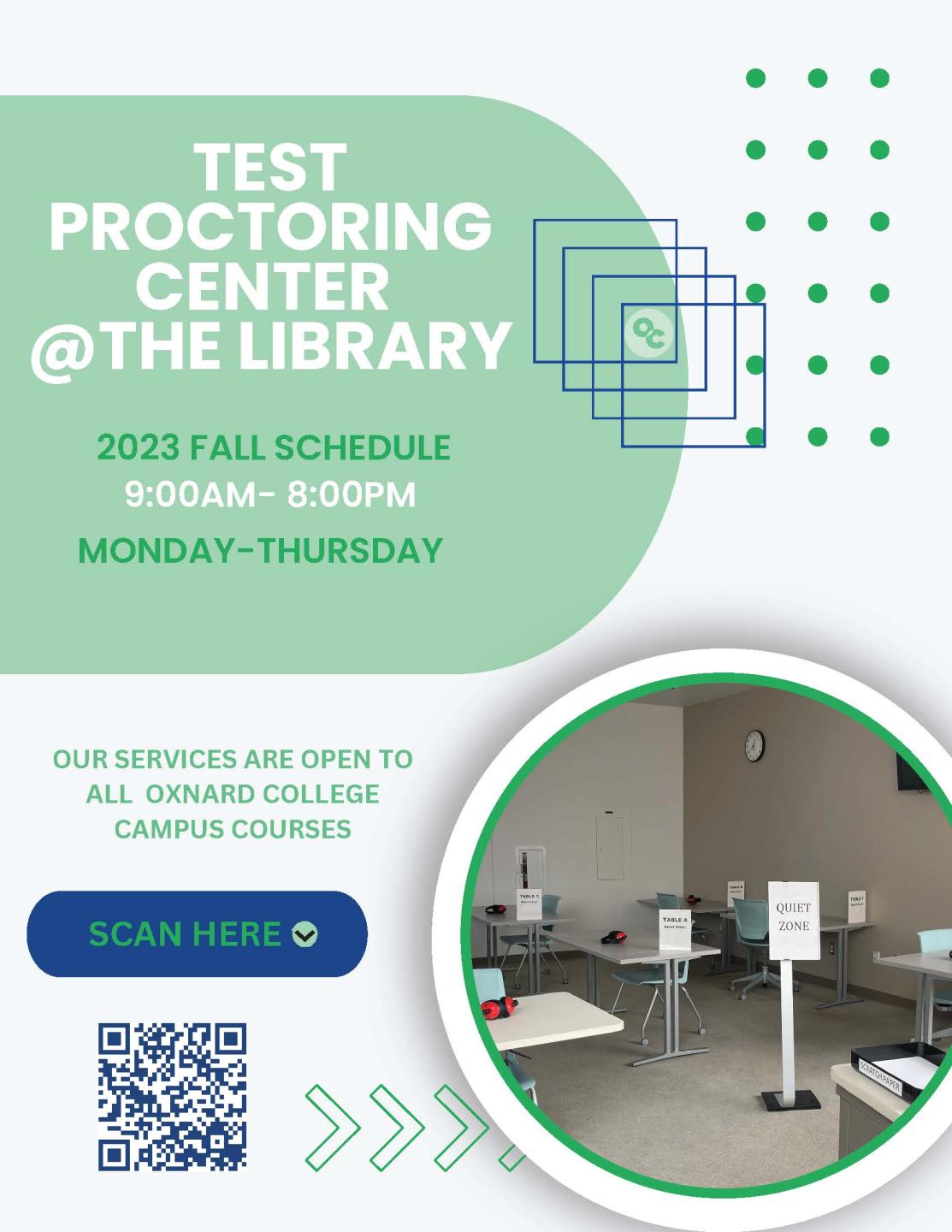 Fall 2023: OC Library Learning Resource Center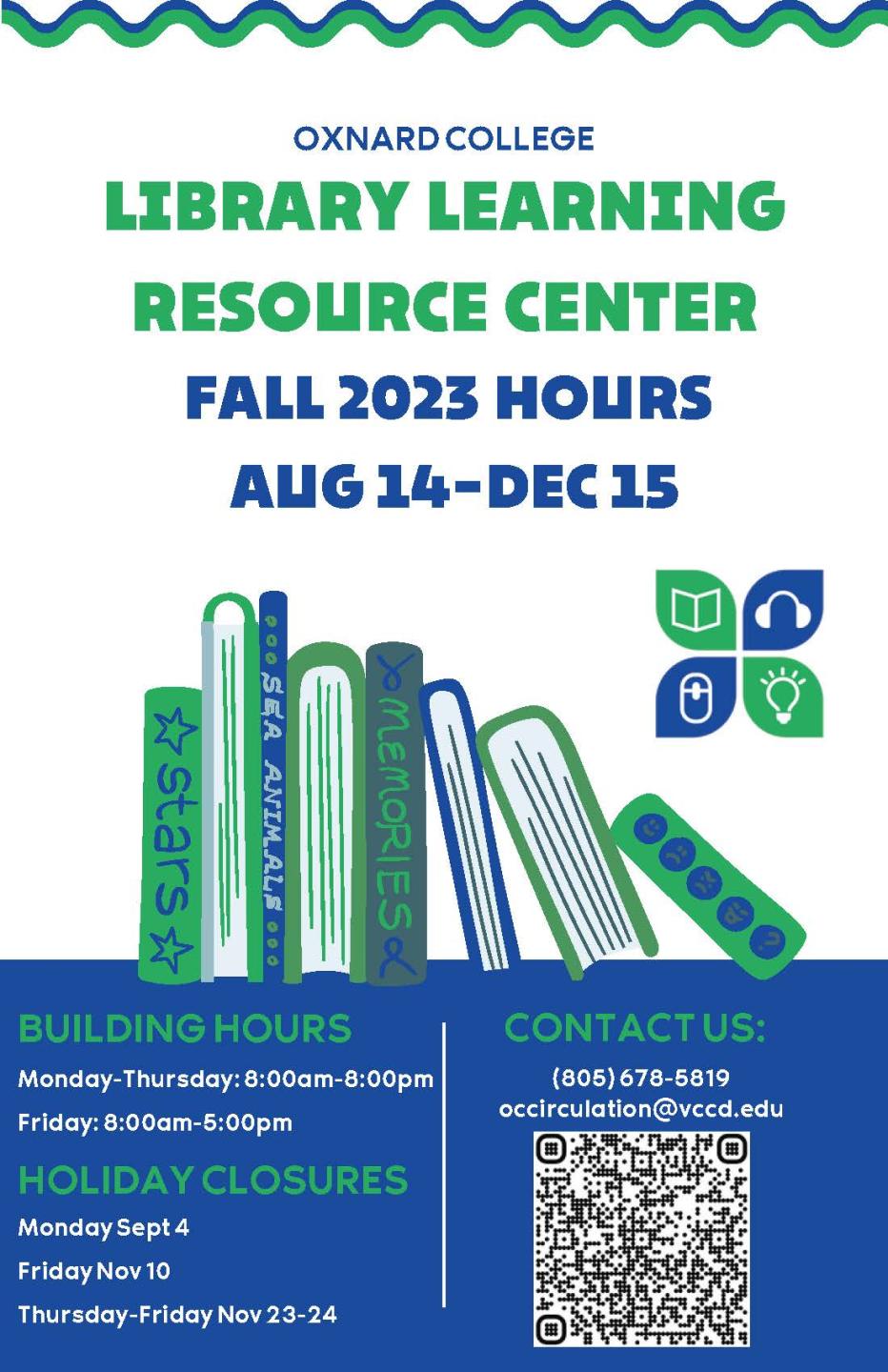 Join a STEM Club Everyone is Welcome
FREE Transportation for students with OC Official ID Card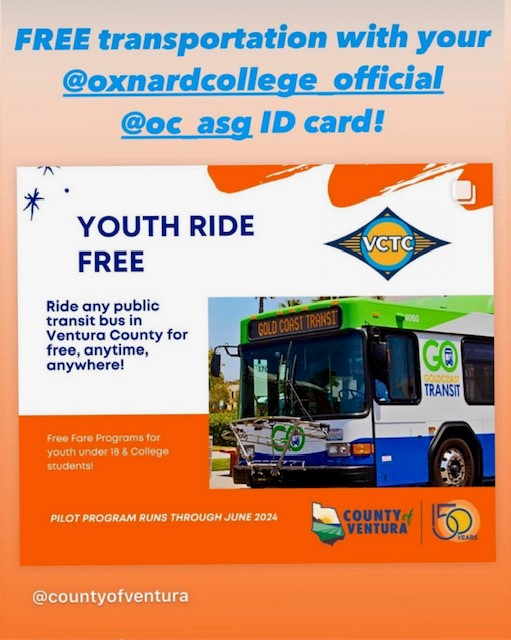 Fall 2023 Condor Connections Invitation