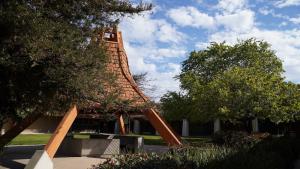 Oxnard College community and friends,
Like many of you, this morning I watched the unfortunate TikTok video which has been circulating on social media. I am saddened and outraged beyond words that any of our students should either be or feel disrespected by any of our employees. I can now share that the faculty member in question has been placed on administrative leave and a thorough investigation is ongoing. Although I am constrained by legal considerations from saying much more at this time, let me be unequivocal about this:
Oxnard College is wholeheartedly committed to treating all of our students with the utmost respect. We denounce discriminatory behavior or harassment of any kind and we remain deeply resolved to providing a safe and welcoming learning environment for students of all backgrounds.
To the extent permitted by law, we will keep you apprised as additional details become available. Thanks to all of you who have reached out to express your heartfelt concern for our students.
Luis P. Sanchez, JD, LLM
President | Oxnard College