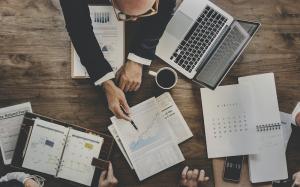 Oxnard College is now offering free--no cost to enroll--new courses for the fall semester to help you get up-to-speed with basic skills needed for entry-level office work. The new non-credit Business Information Worker Quick Start Program (BIW) is a great way to develop versatile, marketable skills needed for entry-level office work in a variety of fields. The skills you develop will also help you succeed in other college-level classes.
The program classes include computer literacy; two keyboarding courses; Microsoft Word, Excel, Outlook, PowerPoint; and Intro to Business Information Worker.
Due to the pandemic, these classes are now only taught online.
Classes have no homework outside of the scheduled number of hours for each class, so you can have a stress-free semester by enjoying learning without worrying about devoting time outside of class for studying.
You can repeat the free classes as many times as needed until you feel confident in the material. Because they are noncredit, they won't affect your GPA.
For students who have little to no experience working in an office or an environment related to their desired career, BIW courses will give you the experience and knowledge in only one semester. Additionally, you will earn a Non-Credit Certificate of Completion once all eight courses are passed.
For questions, contact Professor Maria Pinto-Casillas at mpintocasillas@vcccd.edu or visit oxnardcollege.edu to enroll.
For more information, the BIW program is on P. 157 of the new college catalog.  It's also listed under Non Credit Courses, P. 286.